Interviews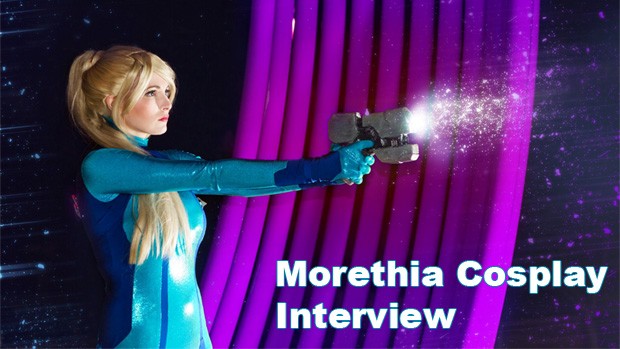 Published on January 23rd, 2016 | by admin
Morethia Cospaly Interview … from bounty hunter to Queen
Welcome to Impulse Gamer Morethia… so tell us how you became involved in cosplay?
I just sort of just fell into it. I was under misconception that one had to "dress up" to go to a con. So, for my first ever con, I made a cosplay (Hidan from Naruto). It was terrible and I ended up forgetting to wear half the items I had made for it. While it was fun, it took a few years for me to decide to give it a second try and I've never looked back!
What's been your favourite cosplay character that you've played so far?
That's really difficult because like many people I cosplay characters for different reasons. My favourite cosplay of all time may have to be the Catbus because it was a ridiculous achievement for me at the time and I'm a huge Studio Ghibli nut. So there's a lot of nostalgia there. But there are also construction flaws that I'm reminded of every-time I see it…. I loved being Elsa, there's something about being a Disney Princess (technically Queen) that felt like I was fulfilling a long forgotten childhood dream. But then again, Samus is a butt kicking space bounty hunter and I can honestly say that making my Baby Metroid was the most fun I've ever had constructing a prop. He was so freaking cute!
Yeah, I'm going to have to cop out and go with one of those, I love them all for different reasons.
If you had an unlimited budget, what character would you create?
Hmmmm, there are so many! But I guess it would have to be Kerrigan from Starcraft, because I've always wanted to make a full body prosthetic cosplay but I don't have the money for all the mistakes I'm bound to make. That or make a fully functional Iron Man suit.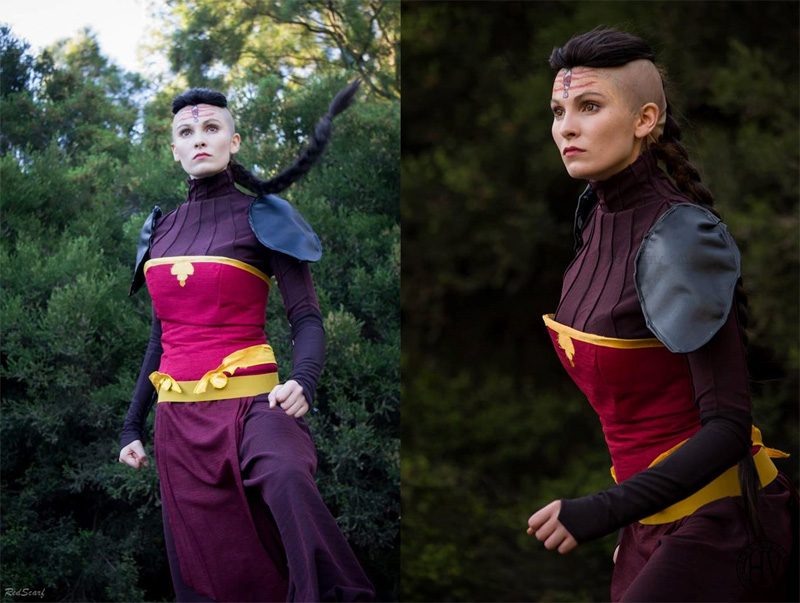 Photo Credits, 1 – Redscarf Cosplay & Photography, 2 – Halvalium Photography
Which convention would you love to visit?
San Diego Comicon definitely! I had the opportunity to visit New York Comic-con last year and it was phenomenal. I can only imagine what San-Diego would be like.
As far as Australian conventions go, I've always wanted to go to AVCon in Adelaide, but the timing has never worked for me. Fingers crossed I can make it this year!
In Australia, what's your favourite convention and why?
There are many cons I love in Australia for many different reasons, but I guess if I had to pick just one it would have to be PAXAus. I went there for the first time last year and there is just so much to do! Between the panels, game previews, tournaments, indie games and the board game library, the whole con passed by before I knew it. I cannot wait to go again! I'm also rather a fan of smaller fan run conventions, they have a completely different atmosphere than the larger ones and you can feel everyone's massive enthusiasm in every aspect.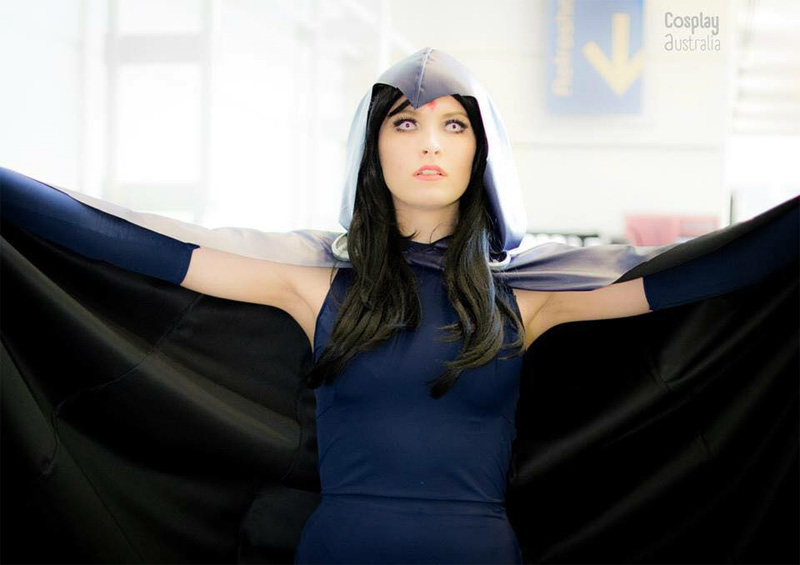 Photos Credits – Cosplay Australia
What are some of the challenges to be being a cosplayer?
I guess one of the biggest challenges to being a cosplayer, for me, is disillusionment. There is nothing worse than slaving away on a particular cosplay and it's just not working. You've tried everything, rethought everything and it's still not working. You think about it constantly, "maybe if I did this….", even when you try to take a break from it. And you end up getting so stressed because you worry that you'll never get it done, you'll never be happy with it, and for some reason you think everyone will be massively disappointed in you. For me this is what endangers my love of cosplay the most, and it's heartbreaking when you realise that a character you were originally so excited about making and portraying has become the bane of your existence.
It's times like these that I either re-watch/play/read the original series or game that the character was from to try to rediscover my love for them, and why I wanted to do this in the first place. But sometimes even that seems too hard. That's when I call my friends, I help them with their cosplays, or just watch them make it, I try to remember why we do this hobby. I may even get them to help me with mine, or give me some advice. If all else fails, I do an incredibly easy part of my cosplay completely unrelated to the part I'm having difficulty with, maybe do a wig/make-up test, to bring back the sense of fun. Because that's what it should be: fun. It's very difficult to get back into it once you've lost inspiration, but for me I feel I have to, if only so the next time I see the character I'm not reminded that it's still there, half finished, in a box somewhere gathering dust. I always feel so much better if I grind through and finish it, even if it's not in time for the con.
Rewards?
I really like the feeling of achievement you get when you finish and know that no matter what problems you had with the costume you overcame them and completed it. I love the feeling of seeing a character that has ridiculously impractical props/hair/capes that completely defy the laws of physics and trying to create them. Or looking at a character with an insanely beautiful outift and thinking "I can make that!". I've also noticed that since starting cosplay I have become far better at problem solving and lateral thinking, I'm certainly far more resourceful. But I guess what I love the most is the feeling of giving your favourite characters life in the real world, and interacting with people who love the characters and cosplay as much as you do.
Can you tell us what SSWU is about?
Soot Sprites Workers' Union (or SSWU for short) is a cosplay group with some close friends. We created it together when we were all starting out in the cosplay world. Unfortunately, as time went on we found it increasingly hard to synchronise cosplays due to our various commitments. They are fantastic people, really talented, and I love to cosplay with them whenever I can.
Besides cosplay, what are some of your other hobbies?
I love reading, drama, videogames and watching a lot of netlflix (which I mostly do while sewing). One of my personal aims for this year was to participate in a LARP game as I have never done it before and many friends have told me how fun it is. So I've started getting into that recently and I can definitely see it being a regular thing. I also love singing. Really loudly. Anything and everything from pop music and anime openings to musical theatre and opera. I wouldn't be surprised if people get sick of it from time to time…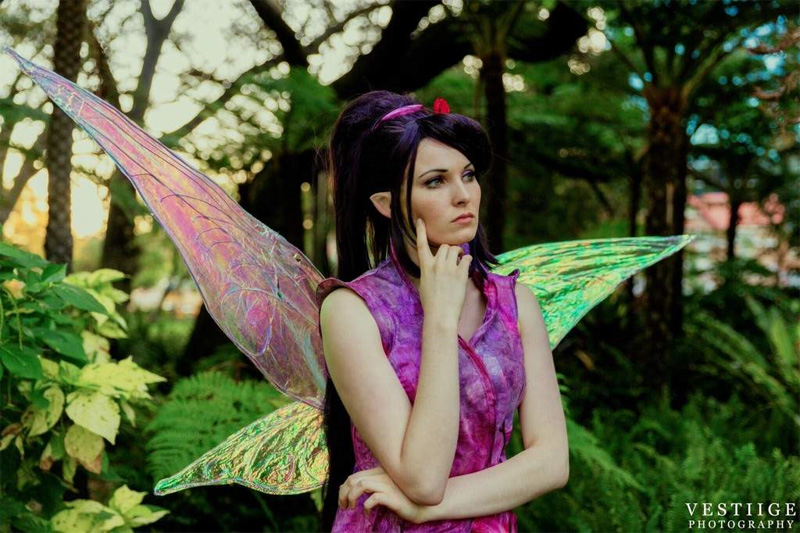 Lastly, what does 2016 hold for you as cosplayer?
Every year I try to plan at least one cosplay with elements that force me to go out of my comfort zone and learn completely new skills. I'm a relatively new cosplayer, so I'm still exploring all the different aspects cosplay has to offer. This year I'm aiming to do a fair bit of work with armour, as it's an area I haven't really done anything in. I also want to start incorporating a lot more electronics into my cosplays where it's appropriate because I want to get really proficient with it.
About half way through last year I was whinging to my friend that maybe next year [2016] I should just do one really big, complicated cosplay a year and keep the rest simple, because I was getting so bogged down with things not going the way I thought they would. But I can tell you now, that definitely isn't happening. My cosplay plans for 2016 are, if anything, more grandiose than last year. So I imagine my friend will be hearing the same complaint come August when I am completely exhausted (I'm sorry!).
Following Morethia Cosplay on Facebook at https://www.facebook.com/MorethiaCosplay/