Comics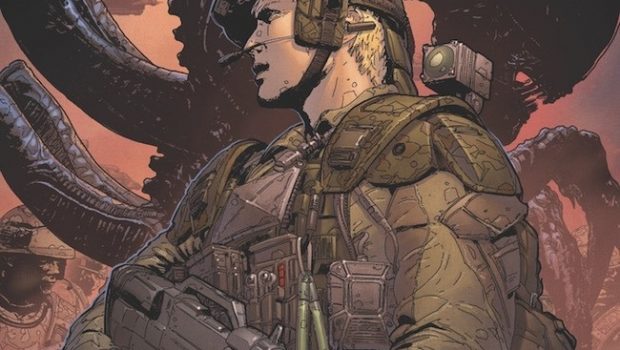 Published on June 14th, 2019 | by Admin
MORE "ALIENS" STORIES FROM DARK HORSE AND TWENTIETH CENTURY FOX
Prolific Aliens writer Brian Wood (Aliens: Defiance, Sword Daughter), artist Werther Dell'Edera (Briggs Land, X-Force), colorist Michael Atiyeh (Anthem, Halo: Initiation), letterer Nate Piekos of Blambot, and cover artist Tristan Jones (Aliens: Resistance, Mad Max) are bringing the terror of the xenomorphs to the printed page once again with Aliens Colonial Marines: Rising Threat.
Aliens Colonial Marines: Rising Threat delves into the formative years of the Colonial Marines. Tying into the events of the upcoming Cold Iron Studios video game, this new series introduces Olivia Shipp, leader of a squad of battle-weary Marines who have defied orders to rescue the survivors of a refinery under siege.
Aliens Colonial Marines: Rising Threat #1 (of eight) goes on sale September 18, 2019, and is available for pre-order at your local comic shop.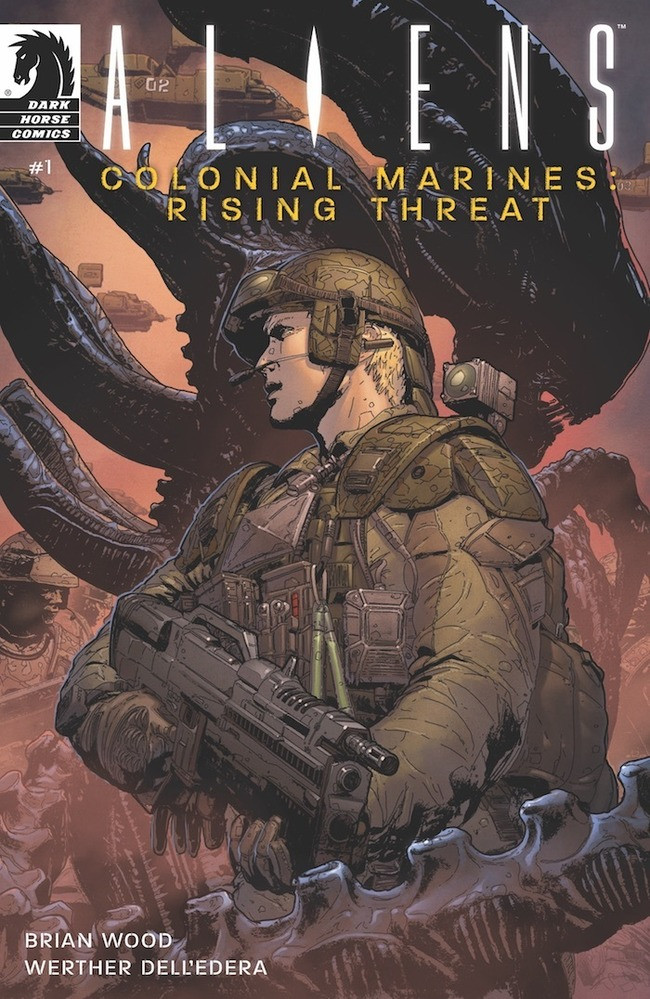 Praise for Aliens: Defiance:
"Aliens: Defiance continues to make its case as one of the best (potentially the best?) Aliens franchise comics. Great story, fantastic art . . . What more could you ask for in a comic?"—AiPT!
"If you're not reading Aliens: Defiance at this point I'm leaving a facehugger under your tree for Christmas. Stay frosty!"¬—Hulking Reviewer
"It's a stellar sci-fi horror comic in its own right, and it's a hell of an Aliens one, too."—Comics: The Gathering