Films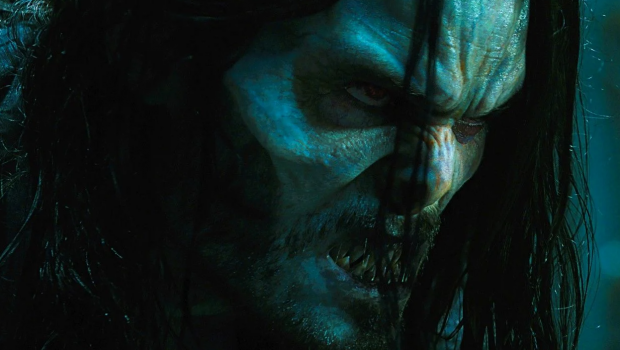 Published on April 1st, 2022 | by Harris Dang
Morbius – Film Review
Reviewed by Harris Dang on the 31st of March 2022
Sony Pictures presents a film by Daniel Espinosa
Produced by Avi Arad, Matt Tolmach, and Lucas Foster
Starring Jared Leto, Matt Smith, Adria Arjona, Jared Harris, Tyrese Gibson, Al Madrigal, and Michael Keaton
Running Time: 104 minutes
Rating: M
Release Date: the 31st of March 2022
Morbius tells the story of Dr. Michael Morbius (Jared Leto), a talented biochemist suffering from a rare blood disease. Seeking a cure for his own affliction as well as his long-time friend, Milo (Matt Smith), he resorts to human trials after successful tests on mice.
Although his long-suffering fiancée, Martine (Adria Arjona), advises him to subdue his eagerness to find a cure, his recklessness gets the better of him, which results in him being afflicted with a form of vampirism. Throw in Milo into the mix and you have a superhero vampire suckfest [sic] waiting to happen.
Morbius is the long-awaited(?) cinematic entry into the superhero genre. With familiar horror genre beats, a rich mythology and franchise potential, this had a strong opportunity to be a real winner. Unfortunately, the film faced numerous delays due to the COVID-19 pandemic, which ruined the anticipation. Two years later, the film is finally in cinemas. Was it worth the wait?
For the lack of a better word, no. Too generic to stand out from the bounty of superhero films, too bereft of inspiration to linger in one's memory, and too slack to thrill the slightest pulse of filmgoers, Morbius flatlines from minute one.
The script from Matt Sazama and Burk Sharpless (who coincidentally also wrote Dracula Untold, 2014) is littered with dialogue so expository and platitude-driven the characters sound like they do not live on Planet Earth. People would explain things to each other like experiments and yet they feel the need to explain everything out loud, which patronises the audience. The stakes (wooden and story) carry little weight and Daniel Espinosa's direction bring little energy to proceedings. Though there are some action set pieces involving inventive speed-ramping and spatial movements with the camerawork.
Since the script offers them so little to do, the talents of the cast are wasted. Arjona is underutilised in the "supportive partner" role who does nothing but worry for the lead, without any character agency whatsoever. Jared Harris sleepwalks in the paternal role of both Morbius and Milo while Tyrese Gibson proves to be funnier than the designated unfunny comic relief, Al Madrigal, by brooding and conveying the same fierce gaze to unintentionally hilarious results.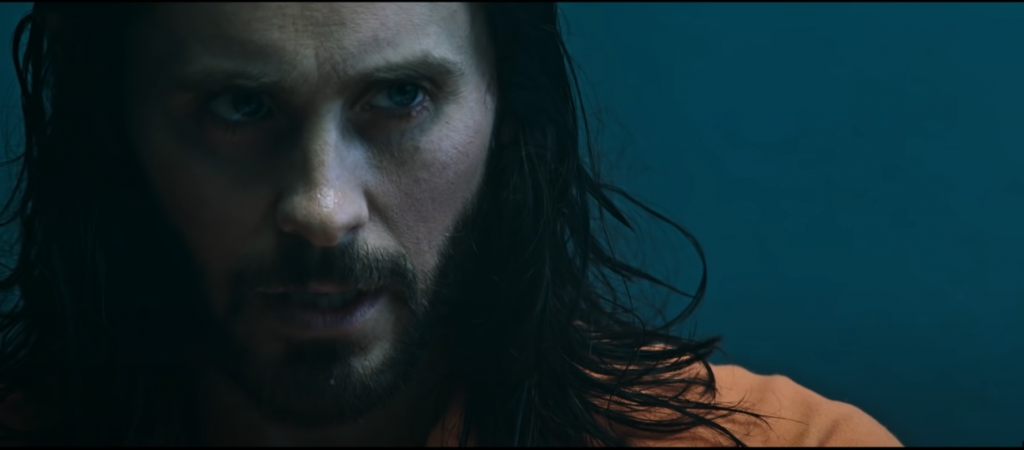 The only performer who lends a pulse is Smith. He brings unbridled glee to the part of Milo. He is the one person who knows what project Morbius is and sinks his teeth into it in an appropriate fashion. The biggest problem though is Jared Leto himself.
When relegated to supporting roles, Leto immerses himself into his characters with ferocity, which results in wildly entertaining (if implausible) work. This type of performance style has seen people criticise his methods as self-aggrandizing to the point that Leto is said to be acting in his own film. Ironically, Morbius is his own film, but he barely musters any life into the titular role.
His reactions to the deaths of loved ones barely register any pathos or emotional resonance. His chemistry with Arjona is so non-existent that rubbing two sheets of sandpaper together would ignite stronger sparks. The bond between himself and Smith fares slightly better as they exchange barbs but feels false when the duo hits dramatic ground. The only time the character takes flight is during the action scenes. Note the keyword in that last sentence is "character" and not the "actor" since Leto is clearly absent in the action scenes and replaced with CGI depictions.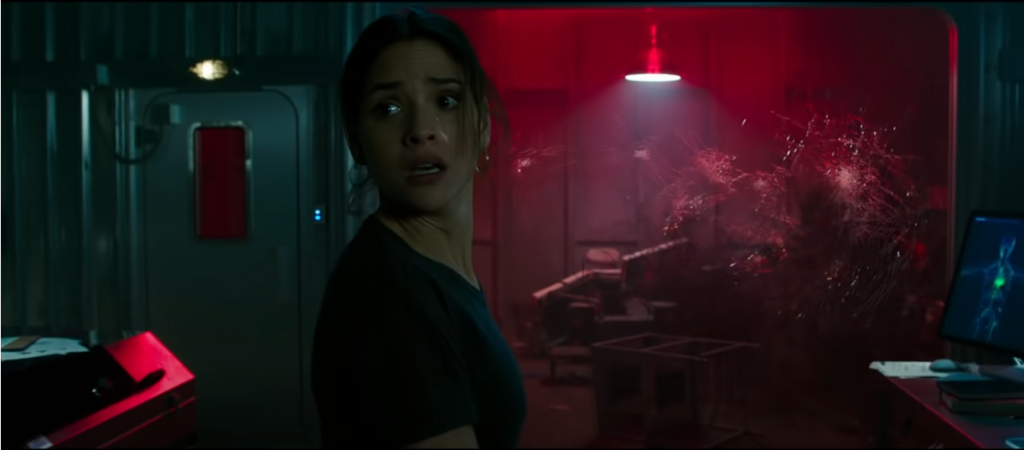 Even with some striking action and a spirited performance from Matt Smith, Morbius lacks the blood and science needed to succeed as an exciting superhero film. It is worth noting that there are also TWO credit sequences in the film and they are laugh-out-loud bad. Not just because how they imply the bigger picture of Morbius and his place in the superhero engine but also because the dialogue is inescapably expository just in case the audience did not understand them.
Summary: Too generic to stand out from the bounty of superhero films, too bereft of inspiration to linger in one's memory, and too slack to thrill the slightest pulse of filmgoers, Morbius flatlines from minute one.