Comics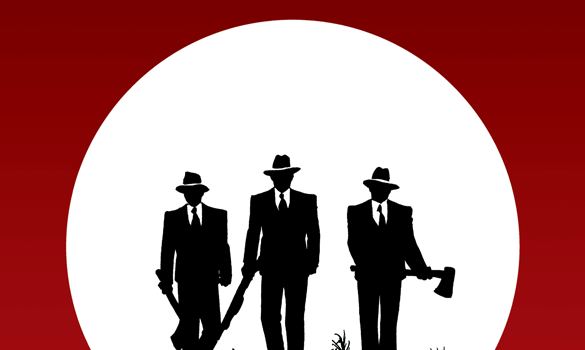 Published on June 7th, 2017 | by Lyla Saudi
Moonshine, Vol. 1 TP Comic Book Review
Summary: Introducing a brutal new series that puts a horror twist on a classic gangster tale.
Deep in the heart of 1920's watershed America, prohibition has turned mob bosses into kings, and finding the best illegal hooch in town is definitely worth killing for. Here, is where we will find Lou Pirlo, a smooth talking (and slightly alcoholic) gunman, who has been sent on a mission from the bright lights of New York City to the dark and eerie woods of West Virginia, to 'negotiate' with Hiram Holt – a widely known (and highly sought after) moonshiner that produces the 'best damn hooch' in all of America. But what Pirlo doesn't know is Holt will stop at nothing to protect his illicit booze operation even if it means exposing a much darker, deeper, and bloodier family secret in Moonshine Vol. 1, written by Brian Azzarello and illustrated by Eduardo Risso.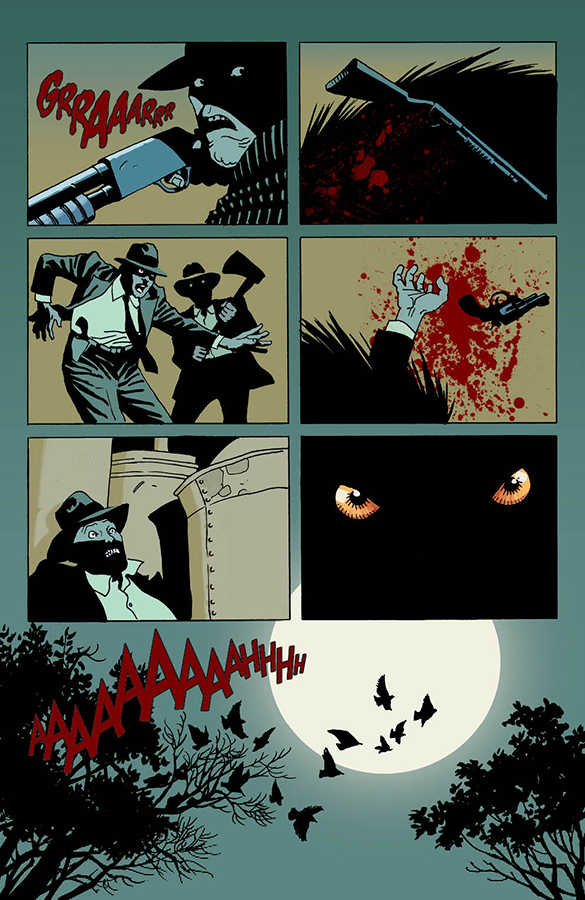 In the hopes of rebuilding his shattered criminal reputation, Lou Pirlo wants nothing more than to move up the ladder from a mob grunt worker to 'anything else' in the gangster industry. So when the opportunity arises for him to broker a hooch deal with the hillbilly Holt family, he snaps at the chance. But when Lou reaches his destination he notices that there is something not quite right about the town, about the woods, about the dead bodies popping up around him. Something that isn't quite… human.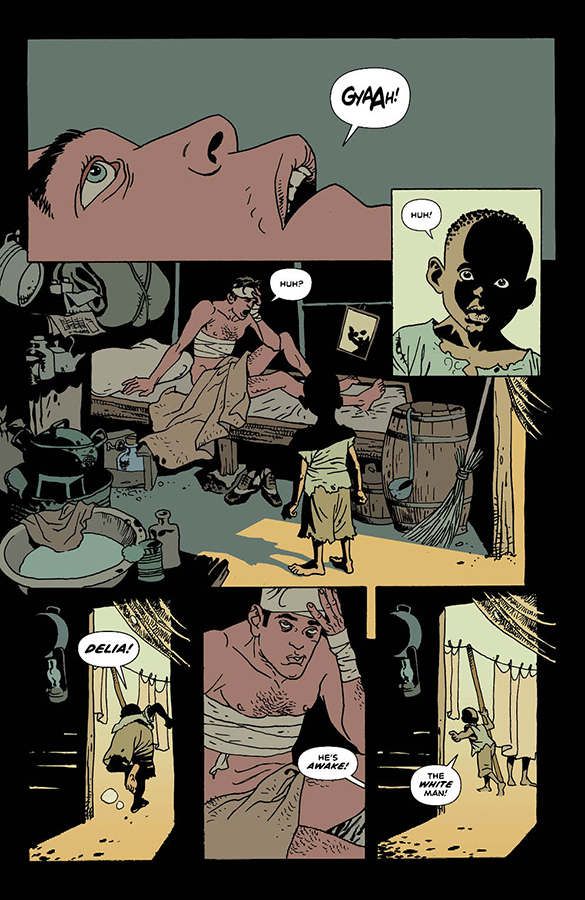 Writing
I feel that more character development for the main character is needed (along with more moonshine business) but Brian Azzarello has the ability to draw you in without overwhelming you with too much information. There are a lot of elements to this story that equally pose a lot of questions (initially), but as the story unfolds with each issue/chapter, your questions are answered in an engaging way that keeps you wanting to know more.
Artwork
Eduardo Risso produces a high quality level of artwork that is able to capture the soul of the story well. The colours are vivid yet dark and gory and although I did find that some of the characters (especially the African Americans) were a bit stereotypically over-emphasised (in particular in their facial expressions), it represents the era in how they were portrayed at the time.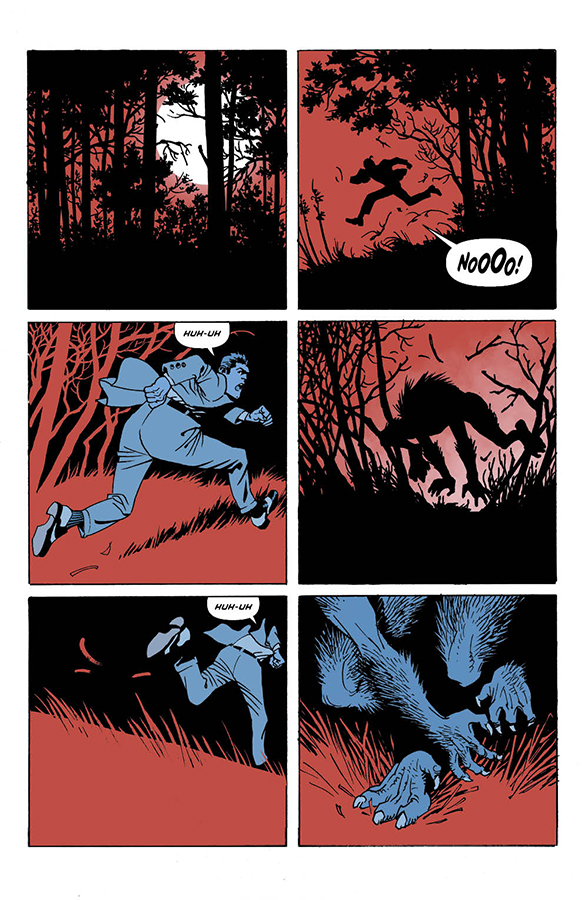 Final Thoughts?
I really enjoyed Moonshine Vol. 1 and I will definitely be back for the next instalment. The combination of 1920's gangster noir with supernatural elements is a refreshing twist that fans of both genres will appreciate. Available now in digital and in print from Image Comics, grab yourself a copy today so that you don't miss out on the exciting new adventure that is unfolding.
Comic Details
Title: Moonshine
Issue: Volume 1 (Issues 1 to 6)
Publisher: Image Comics
Writer: Brian Azzarello
Artist/Cover Art: Eduardo Risso
Published: May, 2017
Format: FC, Digital and Print