Films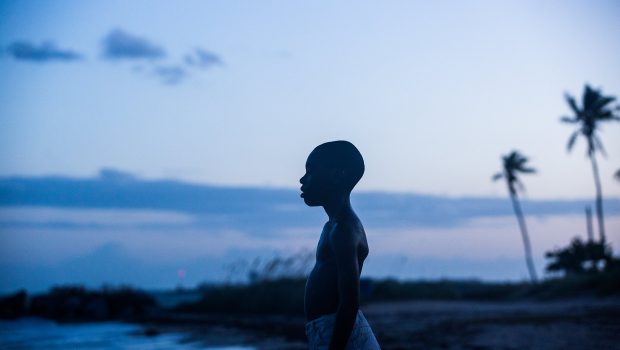 Published on January 18th, 2017 | by Damien Straker
Moonlight – Film Review
Reviewed by Damien Straker on the 18th of January 2017
Roadshow presents a film by Barry Jenkins
Produced by Adele Romanski, Dede Gardner and Jeremy Kleiner
Screenplay by Barry Jenkins
Starring Trevante Rhodes, André Holland, Janelle Monáe, Ashton Sanders, Jharrel Jerome, Naomie Harris, Mahershala Ali and Alex Hibbert
Music by Nicholas Britell
Cinematography James Laxton
Edited by Nat Sanders and Joi McMillon
Running Time: 110 minutes
Rating: M
Release Date: the 19th of January 2017
Moonlight is the critically acclaimed film about three chapters in the life of a young gay African American man. It is an intimate and low-key film that is not only about the identity of one individual but the contradictions in the faces around him. The aim of the film is to subvert perceptions of African Americans from prejudicial impulses or stereotypes. The challenge to racial profiling doubles as a reflection of the inner conflict of the film's characters, each of whom struggles to determine their own life independent of other people. At the start of the film, the song "Every Nigger is a Star" by Boris Gardiner is used ironically, reflecting how people define others through racial labels and control the trajectory of their lives—themes that fit aptly with the goals of writer/director Barry Jenkins.
The first chapter heading is "i. Little", which is also the nickname for the film's protagonist Chiron. We see him as a young boy (played with painful shyness by Alex R. Hibbert) who is smaller than his peers and bullied by them. After being chased by some kids into a dilapidated house, a man named Juan (House of Cards' Mahershala Ali) comes to Chiron's aid. Chiron is almost entirely speechless, but Juan houses him temporarily with himself and his girlfriend Teresa (Janelle Monáe). He also teaches him how to swim. However, Juan's care is questioned by Chiron's mother Paula (Naomi Harris, her best role to date) because Juan is a drug dealer; he supplies Paula with drugs and is consequently damaging Chiron's life. The complexity of this dilemma is the start of another theme: the damaging nature of love, dramatised most poignantly when Chiron asks Juan some tough questions that even he struggles to answer.
In the following chapter named "ii. Chiron", Chiron is now a high school student but also a spindly figure and one who is still bullied violently by other kids particularly as he grows aware of his sexuality. His relationship with his friend Kevin (Jharrel Jerome) only adds to the conflict. Meanwhile, Chiron's mother becomes more unhinged because of her drug addiction. Love continues to be a damaging force here as people struggle with their identities and labels. In the third chapter "iii. Black", Chiron is seen as an adult (played by Trevante Rhodes) and has undergone a radical physical transformation. There is enormous weight in this chapter to the adult Kevin (André Holland), happy with his life, serving Chiron in a diner. Do they still recognise who they used to be to each other?
The film is about individuals who must choose who they want to be instead of being dangerously shaped by the people around them. Race is less of a factor for the characters than the audience whose stereotypical impressions are challenged by characters that are gentler, more vulnerable and even funnier than the criminal, gangster image pop culture has sketched for African Americans in films and television. Audiences have responded well to Moonlight because it has been a small box office success. Perhaps this is because of the film's broadly applicable topics, such as bullying involving young people and parents alike, and the suppression of sexuality in macho cultures where men are expected to meet particular social norms, which again reflects how people are told to live.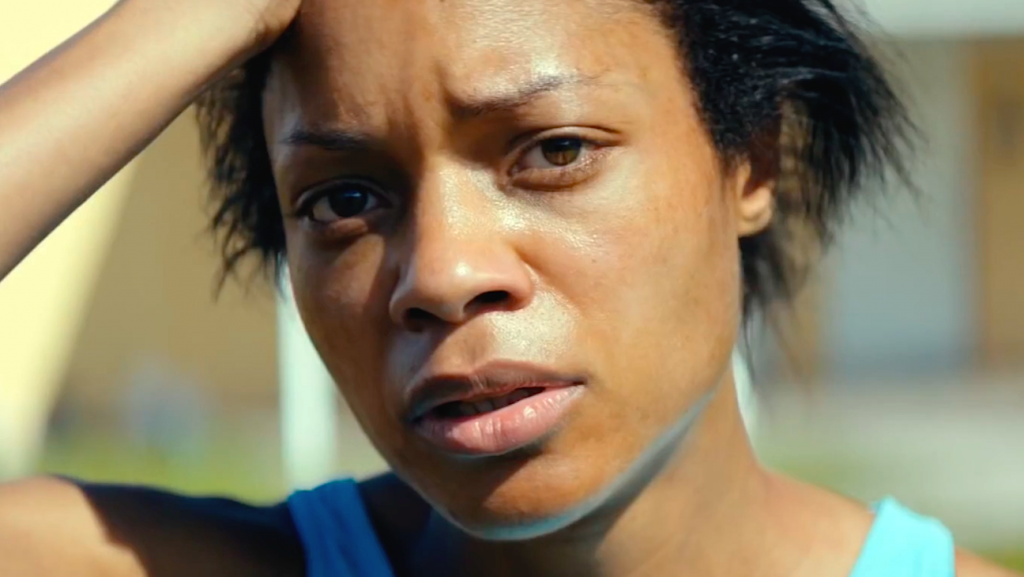 The film comes from a personal place for Barry Jenkins, making only his second film. He is a straight man who chose to adapt the play of gay writer Tarell Alvin McCraney. Both men grew up at the same time in Miami, and used the locations of their childhoods to set the film. It is also a reflection of Barry's relationship with his mother, a drug addict. Filmed on handheld digital cameras and using colours filters in post-production, the film feels lived-in through every aspect. The dialogue for example is written and spoken as the language of the streets, a unique dialect that sounds true to this world and is also funny and sometimes poetic.
Its enjoyable to be around these characters while listening to them speak, which is also due to the greatness of the performances. Mahershala Ali, André Holland and Naomi Harris in particularly are vivid creations of damaged love. For many of the film's positives though and some moments of shell-shock, it is still a quiet, low-key film, where one of the most important scenes is simply sharing a meal. Its more contemplative rather than a deeply emotional film, which might make you feel as though you've missed some of the enormous hype surrounding it. There are also other films about people of colour that have a far bigger emotional wallop than this such as Precious and Girlhood. Yet there are too many quality aspects, particularly the performances, to ignore this film, which has stimulated much discussion—the very aim of its concept of challenging identity, stereotypes and the self.
Summary: There are too many quality aspects, particularly the performances, to ignore this film, which has stimulated much discussion.