Books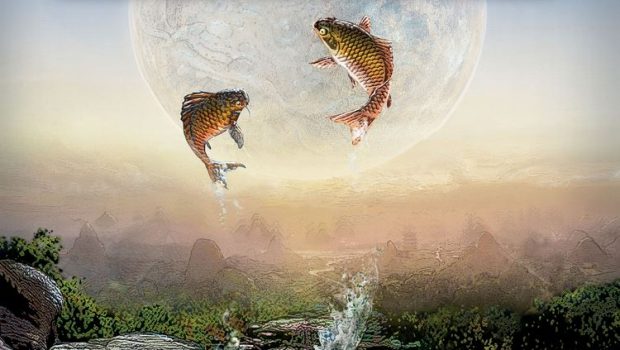 Published on October 3rd, 2019 | by Tony Smith
Moonfish Book Review
Summary: Moonfish is a truly magical read from start to finish
Moonfish is from the acclaimed creator of Animalia, Graeme Base (The Eleventh Hour, The Last King of Angkor Wat) who brings us another magical tale about the fish who live beneath the dragon moon and its denizens who live in and out of the water in this story about being different, acceptance and family.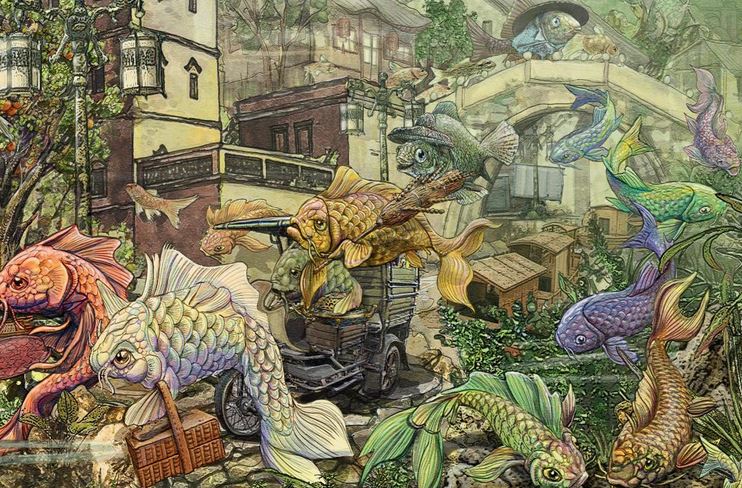 At its core Moonfish is a fantasy fairy tale that takes place in a pond where its denizens once feared the herons who came from the sky. It is also here where we are introduced to the protagonist of the book, the Moonfish who cannot find his place in this pond.
As a result, he goes on his own personal journey of discovery as he asks a variety of animals who call this place home, where does he belong. One animal is the wise frog and he believes that Moonfish belongs in the water, whereas a carefree dragonfly boldly states that he belongs in the skies. Thankfully for our lost soul, he does eventually find his place in this beautifully written story.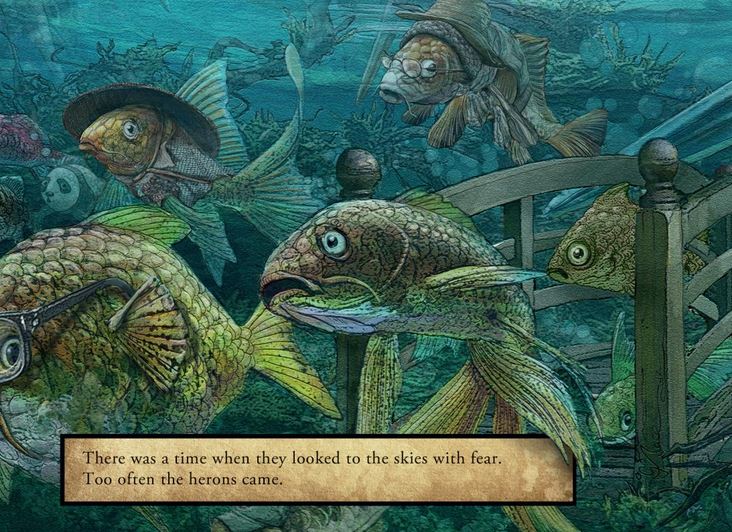 Complementing the story is the truly stunning art that really makes the story come to life and gives it that fairy tale atmosphere. While it is a modern book, it has parallels to another time which makes the read even more enchanting.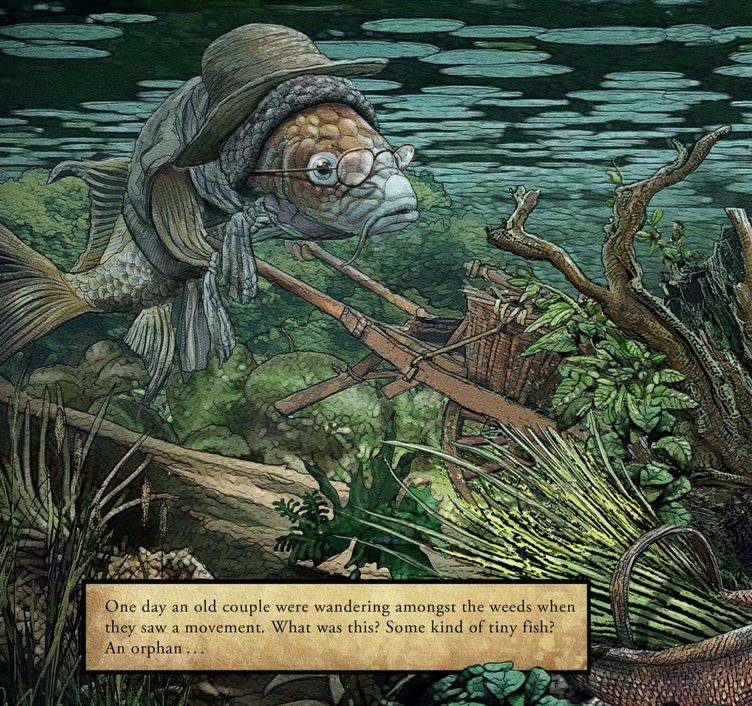 Final Thoughts?
The Moonfish is truly an engaging read that had our family captivated by the blight of this lost creature. All in all, it's a very well-written book with larger than life art that together creates a very memory tale from start to finish.
Publication Date 1/10/2019