Comics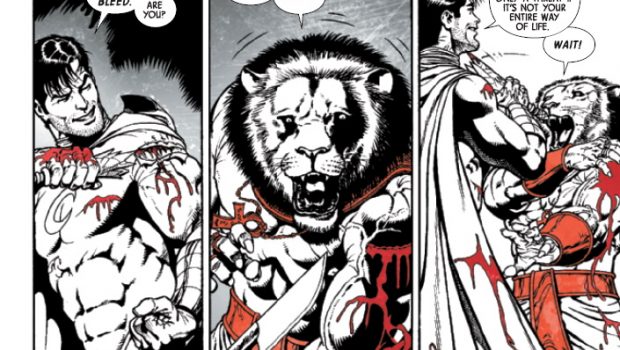 Published on September 6th, 2022 | by Tim Chuma
Moon Knight: Black, White & Blood #4 (2022) Review
Summary: Moon Knight suits this concept quite well as he is mysterious and you never quite what is going on. There is more than enough red in it also.
The Black, White and Blood comes to a conclusion with some stories related in Moon Knight, which I tried to watch on the Disney plus series but could not get into. This format works well with this character as he is a more conceptual character and a lot of things about the character are not really meant to be explained.
Black and white suits the character as they mainly operate at night and there is quite a lot of red involved due to all the killing. These stories do not really seem to be part of a wider storyline with some sort of bizarre board game and challenging another Elder god by injuring himself.
For such a simple concept the Black, White and Blood series has managed to do something different with each of the characters that featured and it is interesting enough that I would recommend it overall as well as just this instalment.
You don't really need to have seen the streaming series or know anything about this character to enjoy this one so I would recommend it for a more general audience.
Comic details:
Writer: Paul Azaceta, Christopher Cantwell, Nadia Shammas
Penciler: Paul Azaceta, Alex Lins, Dante Bastianoni
Cover Artist: Rod Reis
Publisher: Marvel
Published: August 31, 2022