Games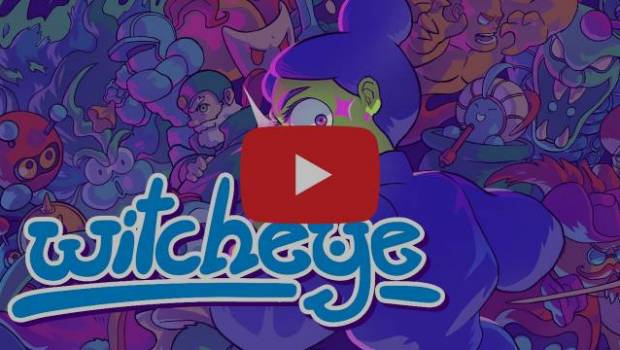 Published on August 28th, 2020 | by Adrian Gunning
Moon Kid & Devolver Digital launch eye-popping adventure Witcheye on Switch & PC!
After a smarmy knight and wizard steal her spell ingredients, a mild-mannered witch who transforms into a flying eyeball of vengeance sets off on a treacherous journey in Witcheye, the old-school platform adventure from the team behind viral hit The Great Gastsby for NES, now available on Nintendo Switch and PC!
Released last summer on Apple Arcade, Witcheye uses a fantastically innovative touch & motion control system that gives players unparalleled control over the hero's…eyeball…on her colourful adventure. Now with Joycon integration, players can bounce off of enemies and dodge hazards in six vibrant worlds using a variety of control options.
You'll guide the witch through 50+ levels, each containing something completely unique: tricky new enemies, mysterious new environments, and puzzling new secrets. These elements are brought to life with colourful, clean pixel art and a lively, head-bobbing original soundtrack.
Designer Peter Malamud Smith was the co-creator (with Charlie Hoey) of the viral hit The Great Gatsby For NES, and creator of the well-received mobile action puzzlers Satellina and Satellina Zero.
"I never thought I'd have such a good time bouncing around as an eyeball" – TouchArcade