Blu-ray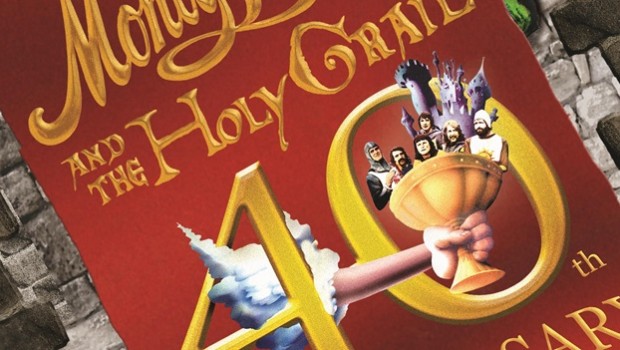 Published on October 1st, 2015 | by admin
Monty Python and the Holy Grail: 40th Anniversary Edition – October 29, 2015
Sony Pictures Home Entertainment celebrates the 20th Century's most brilliant and outrageous comedy troupe and their essential comedy classic with the Monty Python and the Holy Grail: 40th Anniversary Edition, available on Blu-ray™ & DVD from October 29, 2015.
Once in a lifetime there comes a motion picture that changes the whole history of motion pictures. A picture so stunning in its effect, so vast in its impact that it profoundly affects the lives of those who see it. Monty Python and the Holy Grail might well be that motion picture. In celebration of its 40th Anniversary milestone, immerse yourself in an experience with extras such as an all-new Q&A featuring the (remaining) Pythons, hours of slightly older special features and a 40-year old movie presented in stunning high definition.
The Blu-ray™ edition of this comic masterpiece includes fresh artwork from Director Terry Gilliam and all-new 30-minute "Monty Python and the Holy Grail at the 2015 Tribeca Film Festival", a Q&A with Terry Gilliam, Terry Jones, Michael Palin, John Cleese and Eric Idle, hosted by John Oliver and recorded live at the Beacon Theatre in New York City.