Games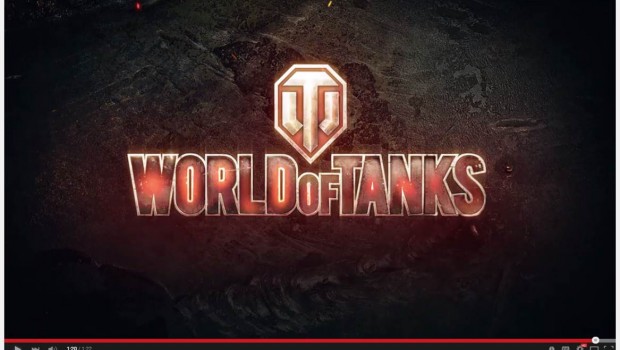 Published on October 24th, 2018 | by Admin
Monsters Awaken in World of Tanks: Mercenaries This Halloween
October 24, 2018 — As the witching hour approaches, monsters will rise to cause havoc on the battlefield! As ferocious Monster Tanks are beginning to awaken from their otherworldly slumber as Halloween draws closer, there's only one way to keep these beasts at bay. At the end of October, World of Tanks: Mercenaries players on PlayStation®4 and Xbox can look forward to fighting monsters with monsters and exploring everything new in Update 4.7.
When there is no more room in tank hell, monsters will roam the earth. Monsters Awakened is coming from October 26 through October 29, a special mode that pits monster against monster in thrilling supernatural deathmatches! Eight Premium tanks, including the terrifying new Wraith Panzer 58 and Bog Horror, will receive special 'Awakened' forms. These unique forms give the tanks unnatural powers, a monstrous new look and allow them to be used to fight for their afterlives in the spooky Grim Graveyard map! If players don't have the Premium tanks, the ghostly Spectre tank will be available to use exclusively in the Monsters Awakened mode for a limited time.
Before October is over, Update 4.7 will bring new updates and content to World of Tanks: Mercenaries! New maps and a villainous new gang of Mercenaries will be implemented with this latest big content update, along with a host of other exciting changes. Stay tuned for more information when this update lands on October 30.
World of Tanks: Mercenaries already has over 700 tanks, and we're not planning on slowing down with the release of new ones! The Soviet Tech Tree will also be expanding with a new roster of high tier tanks when Update 4.7 deploys. Eight new heavy hitters from Tier VIII to Tier X will be available to work towards, with the Object 430U, K-91, Object 705A, Object 277, Object 268 v4, Object 705, Object 257, and IS-M all stepping up to represent the best in Soviet engineering.
And when all the Monster Tanks have returned to their eternal slumber and October is done, November will bring even more special content and surprises! World of Tanks: Mercenaries will be celebrating Veteran's Day and Tanksgiving with huge XP bonuses, there's a new nation on its way, and amazing discounts are coming to mark Black Friday and Cyber Monday at the end of the month.
World of Tanks: Mercenaries receives new content updates every Tuesday, so there's always fresh content to explore when you return to the battlefield! When Update 4.7 launches on October 30, update your game client while logged into PlayStation Network or Xbox Live to dive in to the latest version of the game.