PC Games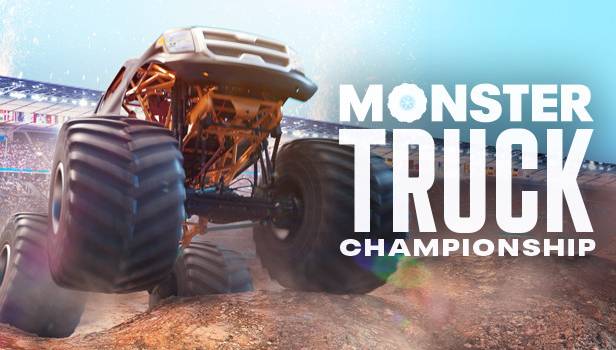 Published on October 23rd, 2020 | by Jeremy Carr
Monster Truck Championship Review
Summary: Monster Truck Championship puts you behind the driver seat of some of the coolest trucks on the planet and turns you loose. From racing to team management this game offers a full Monster Truck experience.
I think most of us at some point in our lives have thought about driving a really big truck, and I'm not talking about a jacked-up 4×4 either. I'm talking massive monster trucks with big v8 engines and even bigger tires, the big daddy of them all; the monster truck. We want to race them, jump them, and flip them while keeping our foot to the floor for speed. A truly high octane experience you just cannot get in your everyday life. Sadly though, most of us will never get to experience that in live-action so video game developers Teyon along with publisher Nacon put together Monster Truck Championship. This is a monster truck racing experience that allows players to take over the role of not only the driver but the manager of a monster truck team. So the real question is how good is the game, so I decided to take a look.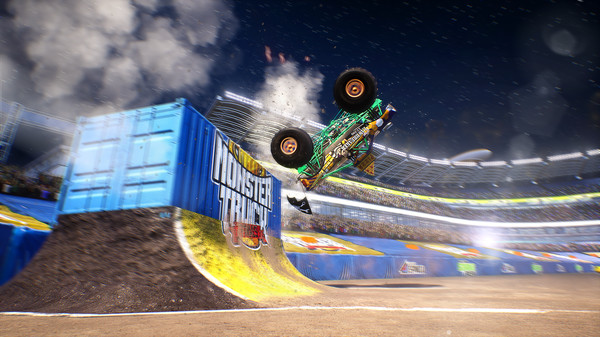 Gameplay-wise I have to say this game is pretty solid. The driving took a little time to get used to but once you do it feels so amazing to come tearing around the corner swinging your truck and giving it the beans. This really gives you the feeling of power in the different modes of the game, from racing to stunts. It really feels good in those stunt events and I have to say those stunt events are where I had some of my most fun. It's just you on the course doing whatever you can to rack up the points.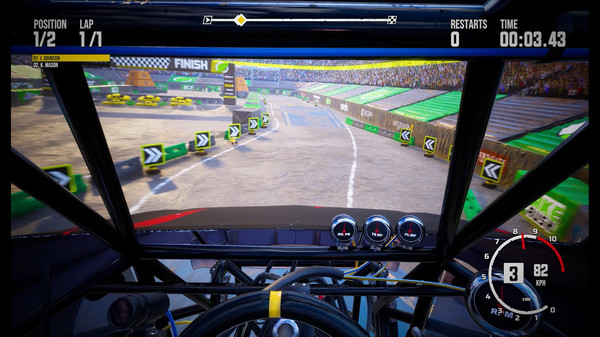 Another thing to really get into with this game is the career mode. This allows you to take control of the team and spend that hard-earned money on truck customization to team perks, which is something you really want to do because with those team points you can earn more money and increase your truck's performance. Not only that, but there is a lot you can do to spruce up not just the performance, but the looks as well. From different chassis to paint schemes to tagging it up with stickers, you really get to make the truck your own. This really adds another layer to the game which is really nice because with all that good comes some of the bad. Not that I can say there is a lot of bad because there really isn't but there isn't a lot of variety in the different events in this game. At times it can become a little repetitive but the sheer fun of driving the monster trucks and causing a little chaos helps make it feel less noticeable.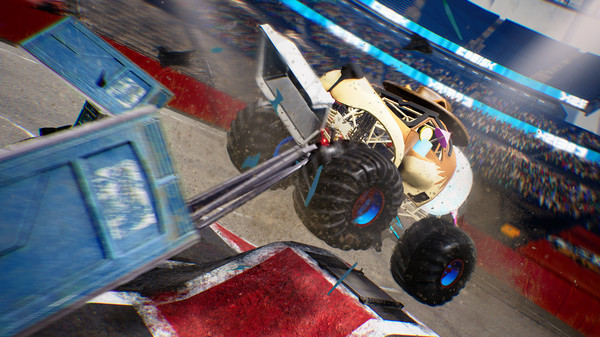 Monster Truck Championship is not only fun to play, but surprisingly not bad to look at either. This game looks like it falls somewhere between a simulator and an arcade game. They managed to find a nice medium between the two and offer an impressive graphic experience. I never ran into any bugs or graphical hiccups or glitches. Not only did it look well, but it ran smoothly on my PC and I never experienced any frame rate issues during my time. I can honestly say that in these days of gaming, that alone is impressive in its own rights.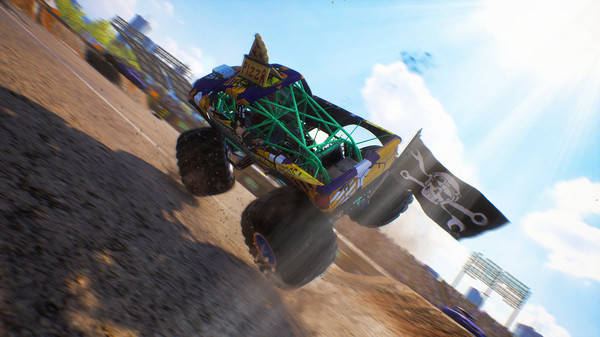 Final Thoughts?
If you are looking for a fun racing style game with some team management to it, then really give this game a look. If you are a fan of monster trucks then I highly suggest you check out this game. It has something to offer to the racing fan and the monster truck fans alike. I would like to see them add a little more to this game with some updates and maybe some DLC's to give it just a little bit more longevity and less repetitiveness. All in all Monster Truck Championship is a solid game and will offer you hours of fun. I'm giving this title 4.5 out of 5 stars.