Games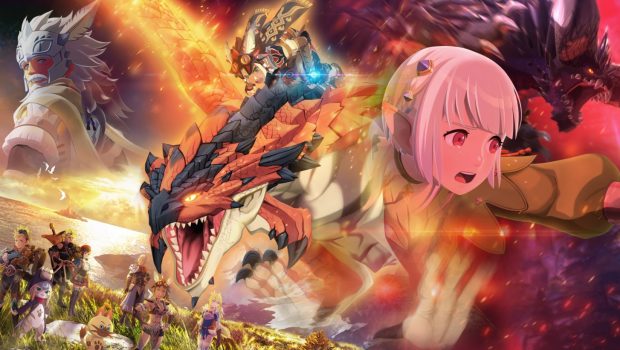 Published on July 9th, 2021 | by Adrian Gunning
MONSTER HUNTER STORIES 2: WINGS OF RUIN SOARS ONTO NINTENDO SWITCH™ AND STEAM TODAY
Today's release of the highly anticipated Monster Hunter Stories™ 2: Wings of Ruin on Nintendo Switch™ and Steam adds an all-new adventure to the award winning and top-selling Monster Hunter™ series. Following the success of Monster Hunter Rise™ earlier this year, Monster Hunter Stories 2: Wings of Ruin has players jump in the saddle as a young Monster Rider from the tropical village of Mahana. This reclusive caste of warriors is capable of befriending the many fantastic and ferocious monsters of the Monster Hunter series with a mysterious item called a Kinship Stone. Together with their bonded "Monstie" companions, they will embark on an epic journey filled with charming characters, challenging battles, and crucial decisions that hold the fate of the world in the balance. In addition to the expansive narrative, Monster Riders can band together while exploring cooperative dungeons, and put their kinship with their Monsties to the test in player versus player battles.
After a mysterious girl named Ena entrusts the player with an unhatched Rathalos egg, the duo set out to uncover the reason for the sudden disappearance of Rathalos across the world, and the truth behind the ominous Wings of Ruin prophecy. As they progress through Monster Hunter Stories 2: Wings of Ruin, players must engage in strategic turn-based combat, gain experience, and improve their skills to enhance their kinship with the wonderful creatures from the Monster Hunter series. In addition to being able to select from a variety of weapon types familiar to series fans, Monster Riders can target specific body parts of opposing monsters to deal increased damage, break off materials for forging new gear, and even stop opponents in their tracks. Some of the charming characters throughout the story can even partner with players as Battle Buddies to tackle increasingly imposing foes. Once players or their Battle Buddies fill their Kinship Gauge during combat, they can perform devastating Kinship Attacks that allow Monster Rider and Monstie to attack as one.  By strategically synchronizing their attacks with Battle Buddies and Monsties, Monster Riders can dictate the flow of any battle.
In order to form bonds with new Monsties, Monster Hunter Stories 2: Wings of Ruin players will have to plumb the depths of any Monster Dens they encounter in the field, and collect new Monstie eggs. Monster Dens come in all shapes and sizes, with rarer dens containing elusive monster eggs with the potential for hard-to-find genes essential for customizing Monsties. Thankfully, the self-proclaimed Felyne hero Navirou returns from Monster Hunter Stories to offer his support, and help players find eggs with most potential. When players return from exploring numerous exotic locales, they can hatch new Monstie companions to build their dream Monstie Squad, or use the Rite of Channeling feature to pass along rare and powerful attributes to a new Monstie. By combining genes of the same element or attack type, players can create a team of incredibly specialized Monsties, or mix genes from different monsters to create a more versatile Monstie, capable of using skills of every attack type and element.
Monster Riders interested in banding together with other players can also enter cooperative dungeons, which offer greater challenges in exchange for the chance at incredibly rare and powerful monster eggs. Once players have built their dream team, they can put their kinship to the test in player versus player battles. Even after building a strong team, determined Monster Riders should keep an eye out for new Monsties, as post-launch title updates will bring new challenges and Monsties to collect. The first title update arrives on July 15, and introduces the Palamute from Monster Hunter Rise as a new Monstie companion.
In addition to the Standard Edition (physical and digital on Nintendo Switch), Monster Hunter Stories 2: Wings of Ruin also has a digital-only Deluxe Edition. The Deluxe Edition includes a number of cosmetic options. Players can customize their appearance with Razewing layered armor sets and a Nergigante-inspired hairstyle, the Kuan Coat outfit for your Wyverian companion Ena, two new outfits for Navirou, and two sticker sets depicting the various companions that players encounter during their journey. Additionally, those with Monster Hunter Rise save data on Nintendo Switch can unlock the Kamura Garb layered armor for their character. For tentative Monster Riders looking to test the waters around Mahana Village, a Free Trial Version with full save data transfer is now available on both Nintendo Switch and Steam.A