Comics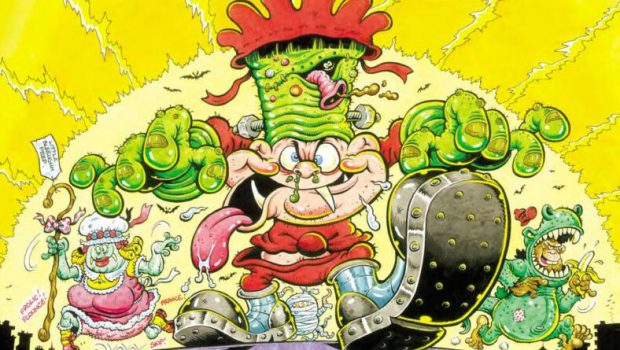 Published on September 27th, 2021 | by Tim Chuma
Monster Fun Halloween Spooktacular Review
Summary: Too good just for the kids to read. If you remember any of these characters or enjoy the art style then I would recommend having a look.
Based on a comic that for ran for a couple of years in the 1970s but had popular annuals running through to the mid 80's, this bumper edition features stories such as Kid Kong, Frankie Stein, Hire a Horror, The Leopard from Lime Street, Sweeney Toddler, Teddy Scare, Grimly Feendish and many more.
If you are familiar with any of the characters involved you will already know the artists and writers involved and what they are capable of. As with the Tom Patterson book a lot of these felt familiar somehow as I am sure they have a lot of fans who are now grown up and have children of their own.
While this is clearly aimed at the younger audiences the artwork, characters and stories are too good just to write this off as a kids' publication. If you are a fan of these artists or remember reading these growing up I would recommend it.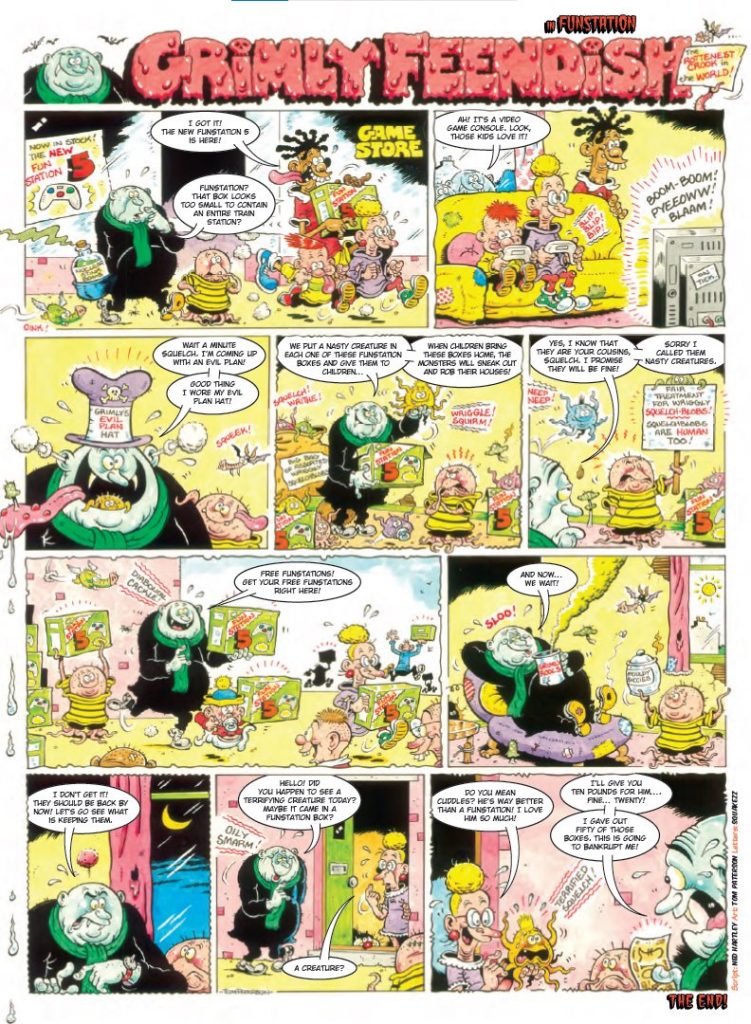 There are a lot of different stories and characters it manages to fit into a relatively short number of pages and the change of art style does suit this sort of work.
This also makes it ideal as something to read in bits so you can come back and read later and not go through it all at once unless you want to.
I would recommend going to find out more about all the artists involved as there also seemed to be some newer ones on the list for some of the stories that would be worth looking up.
An excellent anthology of spooky stories for the younger crowd and for people who enjoy this style of art.
Comic details:
Writer: Cavan Scott, Alec Worley, Maura McHugh, Lizzie Boyle, Tom Patterson, Rocky Roads, Len O'Grady, Ned Hartley, Doug Graves, Robin Etherington, David Follett, Chris Garbutt, Keith Richardson, Kek-W, Simon Furman, Matt Baxter, John Reppion, Lee Langford, Oliva Hicks, Ned Martley
Artist: John Lucas, Tiernen Trevallion, Rosita Vangelova, Steve May, Abigail Bulmer, Tom Patterson, Cinbott, Len O'Grady, Juni Ba, Edward Whatley, Chris Garbutt, Lew Stringer, P.J. Holden, Brett Parson, Diansakhu Banton-Perry
Colours: Garu Caldwell, Robin Etherington, David Follett, Laurent Lefeuvre, Matt Baxter, Matt Soffe
Lettering: Amber Cee, Simon Magna, Kay Nines, Ferre Schultz, Ozvaldo Sanchez, Bili Rubin, Chris P Bacon, Leila Jess, Pioro Dziob, Simon Bowland, Kreig Zauberer, Taniwha Kaiwhina, Heather Millar, Oz, Squakezz
Publisher: Rebellion
Published: 6 October 2021
Genre: Horror, Comedy, Kids
Pages: 48