Games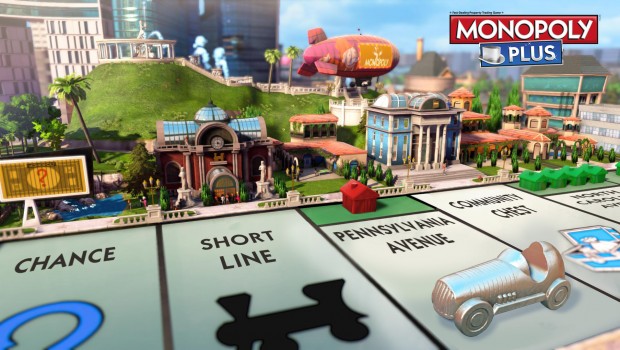 Published on October 23rd, 2014 | by admin
MONOPOLY FAMILY FUN PACK HEADING TO RETAIL FOR UPCOMING HOLIDAYS
Sydney, Australia – October 23, 2014 – Today, Hasbro, Inc. (NASDAQ: HAS) and Ubisoft® announced MONOPOLY Family Fun Pack, an exclusive bundle based on the famous MONOPOLY board game. MONOPOLY Family Fun Pack will be available worldwide in the upcoming holidays in retail stores and as a digital-download for Xbox One and Xbox 360, the all-in-one games and entertainment systems from Microsoft, and PlayStation®4 and PlayStation®3 computer entertainment systems.
MONOPOLY Family Fun Pack features an exclusive MONOPOLY game bundle for players to enjoy a modern twist to the well-known franchise. The pack includes MONOPOLY Plus, My MONOPOLY – an extension of MONOPOLY Plus that allows players to customize the classic and 3D boards, and MONOPOLY Deal – the delightfully addictive card game where your luck can change in an instant.
The MONOPOLY Deal card game is a new take on the fast-dealing property trading action of MONOPOLY. Players will compete against their friends and gamers from all around the world by playing Forced Deal, Debt Collector and Deal Breaker cards as they strive for victory.  The first player to gather three complete property sets of different colours wins the game. MONOPOLY Deal will be included in the MONOPOLY Family Fun Pack and available as a standalone download.
The Family Fun Pack will contain a free Rabbids add-on content where players can enjoy a customised Rabbids board in MONOPOLY Plus. The Rabbids content will also include a boisterous Rabbids token to add to the MONOPOLY iconic token collection.
For more information, please visit: http://hasbrogamechannel.ubi.com/