PS4
Published on October 19th, 2019 | by Tory Favro
Monkey King Hero is Back PS4 Review
Summary: The legend of the Monkey King doesn't live up to its promise.
Is it bad that they had me won over with the word monkey being in the title? Well I have to admit that this is true, and the fact that this game is based on Chinese mythology about the Monkey God had me won over. I've read various books about him and of course who didn't love the TV series Monkey Magic! If you are into this genre, you might already be aware of the award winning Chinese CGI movie by the same title.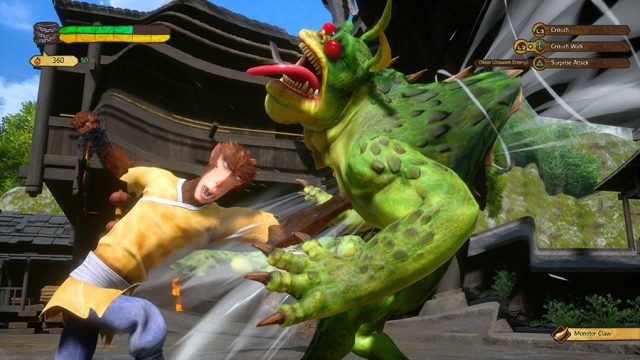 The Monkey God named Dasheng (pronounced Dashong) is the character that you control in this adventure. Essentially a brawler, Dasheng is tasked with looking after a young boy monk Liuer in order to win back the favour of Buddha. Imprisoned in crystal for 500 years, Dasheng has to give up his struggle to rule supreme and learn humility by beating up as many monsters as he can along the way. The combat system is not overly complicated and should be easy enough to pick up for even inexperienced gamers.
At first I didn't like this game much. It is quite simplistic and to be honest I found the English dub to be very grating and annoying to listen to. As the title progressed however, it grew on me and even though I didn't love it, I came to like it. There are just a lot of little things that prevent it from being the game that I know it could be.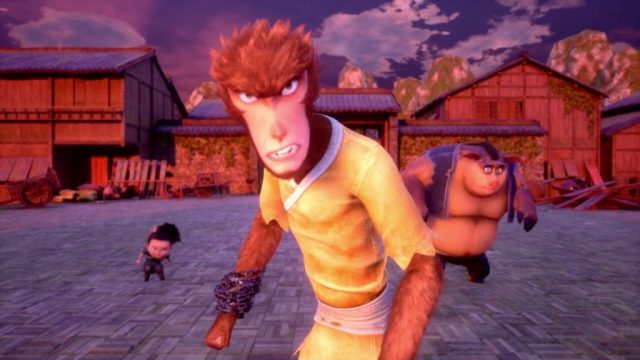 There is no sense of gravity in the game. Dasheng sort of floats down to the ground when going over the edge of a building or cliff. There is no real feeling of impact at all even when fighting and it takes away from the general gameplay. There are also lots of limitations in the game that affect how you feel about the title. Invisible walls, inaccessible areas that are right in front of you but you can't pass. There has to be better ways to block off areas other than invisible walls that scream to be passed.
Another thing that staggered me was the loading screens. They are EVERYWHERE! And I mean everywhere. It was beyond frustrating when even to walk into a building that had an open door we had to wait for the room itself to load up. Dasheng can't even handle a ladder without it being a cutscene to get him to the top. It is frustrating considering how simple the game looks and plays. It really doesn't make sense to me especially considering the power of the console. I reviewed this title on a PS4 Pro and it just takes too long.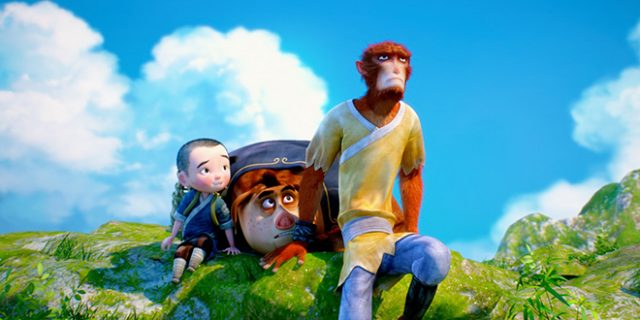 Having said that…. Monkey King is easy to play and make your way through. If you want to just jump in and smash away then this might be the title for you. When you look at the title itself on the screen and not in action it looks quite neat in a cartoony sense. I like the look of Dasheng, he's a cool looking dude and the animation when he is fighting looks good too. I do welcome the lack of complicated combinations required to fight the various monsters you do encounter, and the ducking system does make you feel like you are in charge of combat.
This title is a PS4 exclusive and meant to be a big deal, aka a AAA title for the team who made it. It is certainly not unfortunately and in my opinion cannot possibly command a full price point. Fans of the movie should be happy with some of the content but for the rest of us it is very much hit and miss. I do hope this does at least well enough that they can produce another, more well produced game as it did show promise but simply didn't deliver.
Tory Favro