Games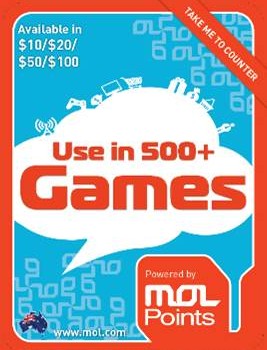 Published on December 10th, 2014 | by admin
Money Online Gift Card – Ultimate Xmas gift for music and gaming fans
Reload any amount up to $145
This Christmas, give the gift of music and gaming with a MOL gift card – the only gift card that never expires! Money Online (MOL) is a revolutionary online portal for music and gaming fans, which gives them access to in-game content for over 6,500 games including well known titles such as World of Tanks and ArcheAge as well as services such as Spotify, Xbox Live, Steam and Facebook games.
This means you only have to enter your credit card details on one site.
To purchase a MOL gift card, head to any EB Games, 7-Eleven store or online via www.mol.com and set up your free account.