Interviews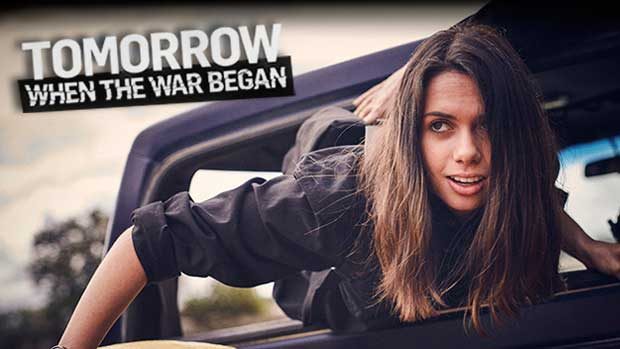 Published on May 29th, 2016 | by admin
Molly Daniels Interview (Tomorrow, When the War Began)
Impulse Gamer recently caught up with actor Molly Daniels (The Librarians, Upper Middle Bogan) who is currently starring in the television adaptation of the popular book series Tomorrow, When the War Began. Molly also stars as the protagonist of the series, Ellie Linton who is forced to grow-up before her time when her town of Wirrawee is invaded by enemy soldiers.
Welcome to Impulse Gamer Molly! Given the popularity of the 'Tomorrow' series, were you familiar with the books?
Thanks for having me and I actually read the book (Tomorrow, When the War Began) at school so when I found out about the TV series, I had to be involved because I was such a fan of the series.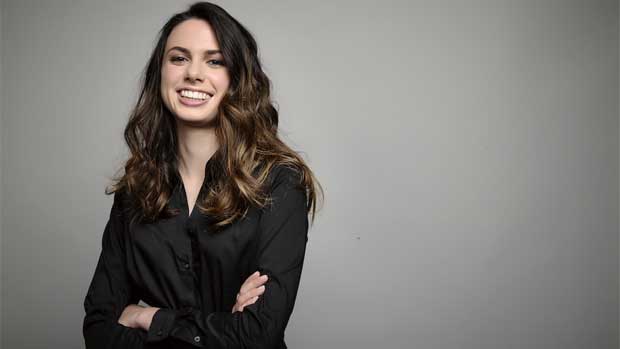 What did you think to yourself when you got the part of Ellie Linton?
I was like 'wow', this is amazing and I can't wait to do this. Out of all the characters in the book, it was Ellie who I could relate to the most so I was really happy that I could get the chance to play her.
For people who may not have read the book but are interested in the show, how would you describe the TV series?
Tomorrow, When the War Began is about a group of teenagers who go away camping and when they come back, they find that their country has been invaded and that they're at war. It's also about people having to grow up who think that they are ready but are not really ready. It's about having to deal with situations out of your depth so I think it's very relatable to people.
Have you heard any feedback from the fans of social media Molly?
From what's been fed back to me, it's been really positive. I stay off social media because no matter where you go, you'll always find something negative. Even though we do take liberties with the show in adapting it for TV, it's been a really positive reaction from the fans and people who watch Tomorrow, When the War Began.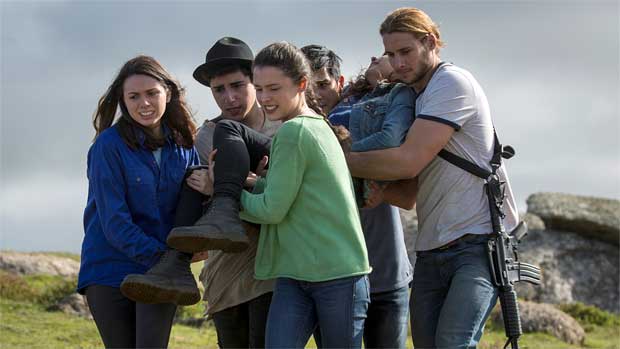 As an actor and someone who has read the book, what's it like turning the fictional character of Ellie Linton who has only existed in the world of print into a living breathing character?
I'm in the advantageous position of having the book being written from the perspective of Ellie so I have her kind of view and emotions to work with. She's also a strong character which I can relate to and the best part of the TV show is that the essence of all the characters has remained the same. As an actor, you want to do the character justice and because I've read the book, you also want to do that justice because of how great the writing is. The director (Brendan Maher) also helped us get into the headspace of the characters we were playing which was great!
What were some of the challenges that you faced as an actor in Tomorrow, When the War Began?
The biggest challenge for me personally was moving into a dramatic role because I'm in comedy. My instincts are to be silly all the time but with this, I had to be really grounded, focused and trusting myself as a dramatic actor. I was also really lucky because the whole cast and crew were just delightful and there were never any challenges to overcome such as working with a bigger group because there was no egos as we were all friends. It's probably the loveliest casting experience I've had.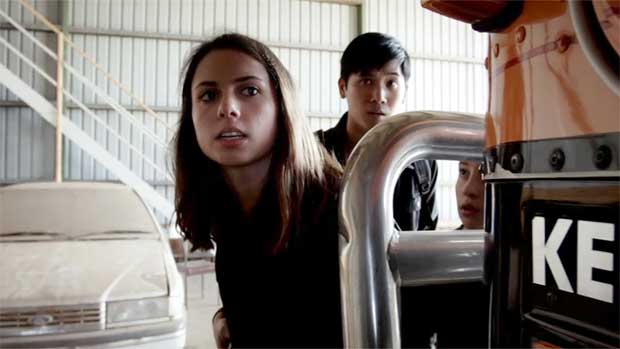 How did you prepare for the character of Ellie?
We did a 2-week boot camp where we kind of went through all the stunts that we would need to know like how to fall properly and also learning how to fight. I had a few jumping off moments in the show where my character had to jump of a cliff and a bridge so we did a bit of prep for that in order to make sure it was safe. It was a fun experience, especially because I was terrified of heights!
Did you resonate with any of the actors more than the others?
Because it was such a big cast, you do find that you're involved with certain people more and I had a lot of scenes with Jon Prasida who played my love interest in the show. There's also Madeleine Madden who plays my best friend so we had a lot of scenes together and both Jon and Madeleine were wonderful. But I definitely adored everyone in the cast and we were all very close by the end of production.
With the season finale airing on Saturday, has there been talk of a Season 2?
At the moment there is no official talk of a second season but I can say from my end, I would love it if there was because as a fan of the series, there's still so much more we can cover and it would be amazing it if could go on. So yeah, I would be really excited if there was another season!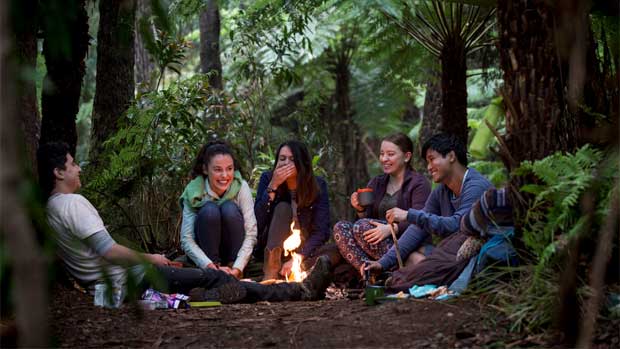 With the DVD release, were you involved in any of the special features?
We were involved in some behind the scenes featurettes and character profiles. The behind the scenes is really cool because you get to see how we done all the stuff and how the shooting process worked. The character profiles also help in getting to know the people behind Tomorrow, When the War Began which was also fun to do.
So what else does 2016 hold for you Molly?
I'm currently in production of a web series that I'm writing, directing and acting in called 'Double Date Night' which is a comedy and of course, a lot smaller scale then 'Tomorrow, When the War Began' but apart from that, it's a wait and see approach.
Available on DVD 1 June 2016