Hardware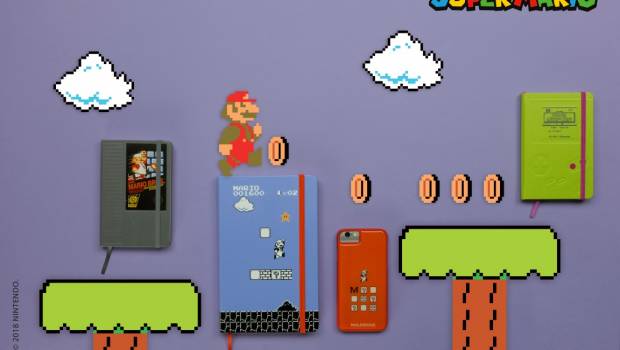 Published on July 30th, 2018 | by Tony Smith
Moleskine Super Mario Limited Edition Notebook Review
Summary: The Moleskine Super Mario Limited Edition Notebooks are super classy!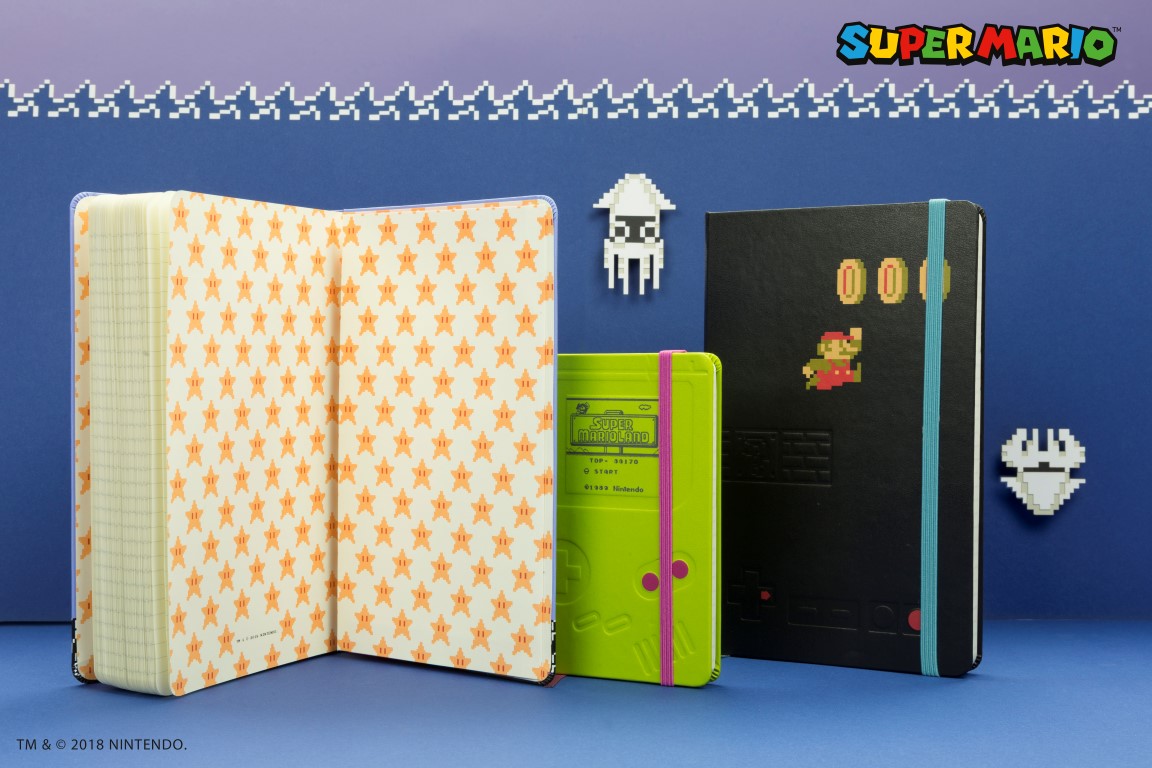 The world of paper meets the virtual world courtesy of Moleskine and Nintendo who successfully celebrate the 8-bit world of Super Mario with these limited edition notebooks.
Given that Mario has a game called Paper Mario, it's quite fitting that these two companies have joined forces to produce four different themed notebooks that fans of our favourite plumber will thoroughly enjoy. These include two 192 page pocket editions at $29.95AUD (July 2018) and two 240 page large editions at $39.95AUD (July 2018) which create a retro contemporary design.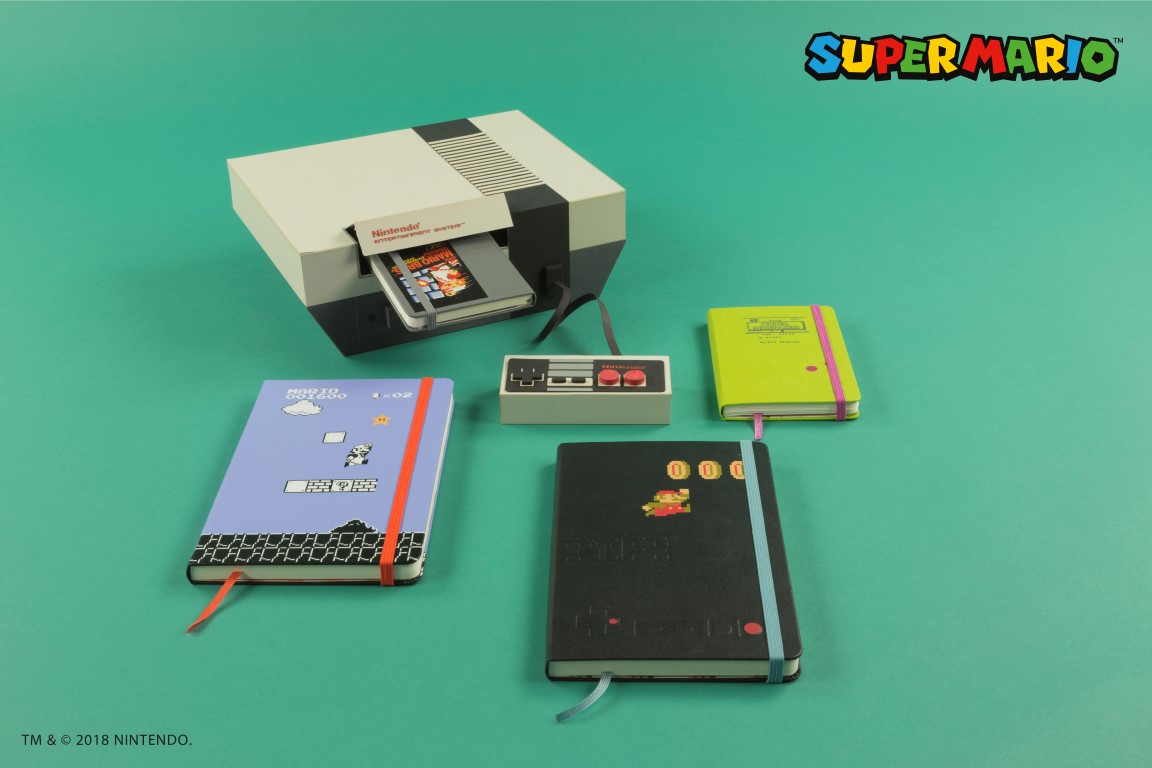 These limited edition notebooks also have a human element included in their creation as Moleskine use hand-crafted drawings and stop-motion animation to help design these products which really helps with the overall aesthetics. However what makes these notebooks stand-out for us is their classic designs that although mirror the world of gaming, they also show a level of sophistication and elegance which are found in other Moleskine products.
In terms of appearance, the two smaller notebooks entitled Game and In-Motion feature "Super" Mario in action, whereas the larger ones called Nintendo and Game Boy channel these two consoles plus an element from the game which … well… look rather cool!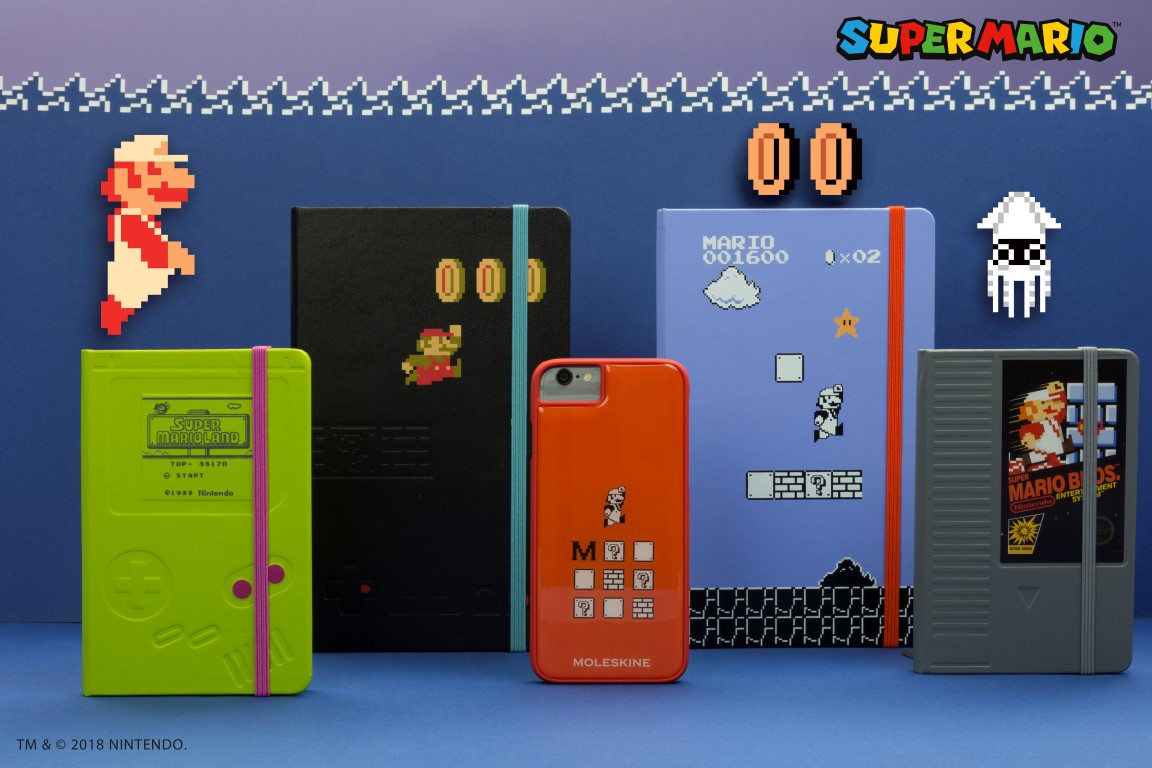 There's also a sticker of clever 8-bit designs celebrating the character and the consoles and furthermore, the quality of the notebook is exceptional from the paper to the covers and even the bindings thanks to its quality Italian heritage.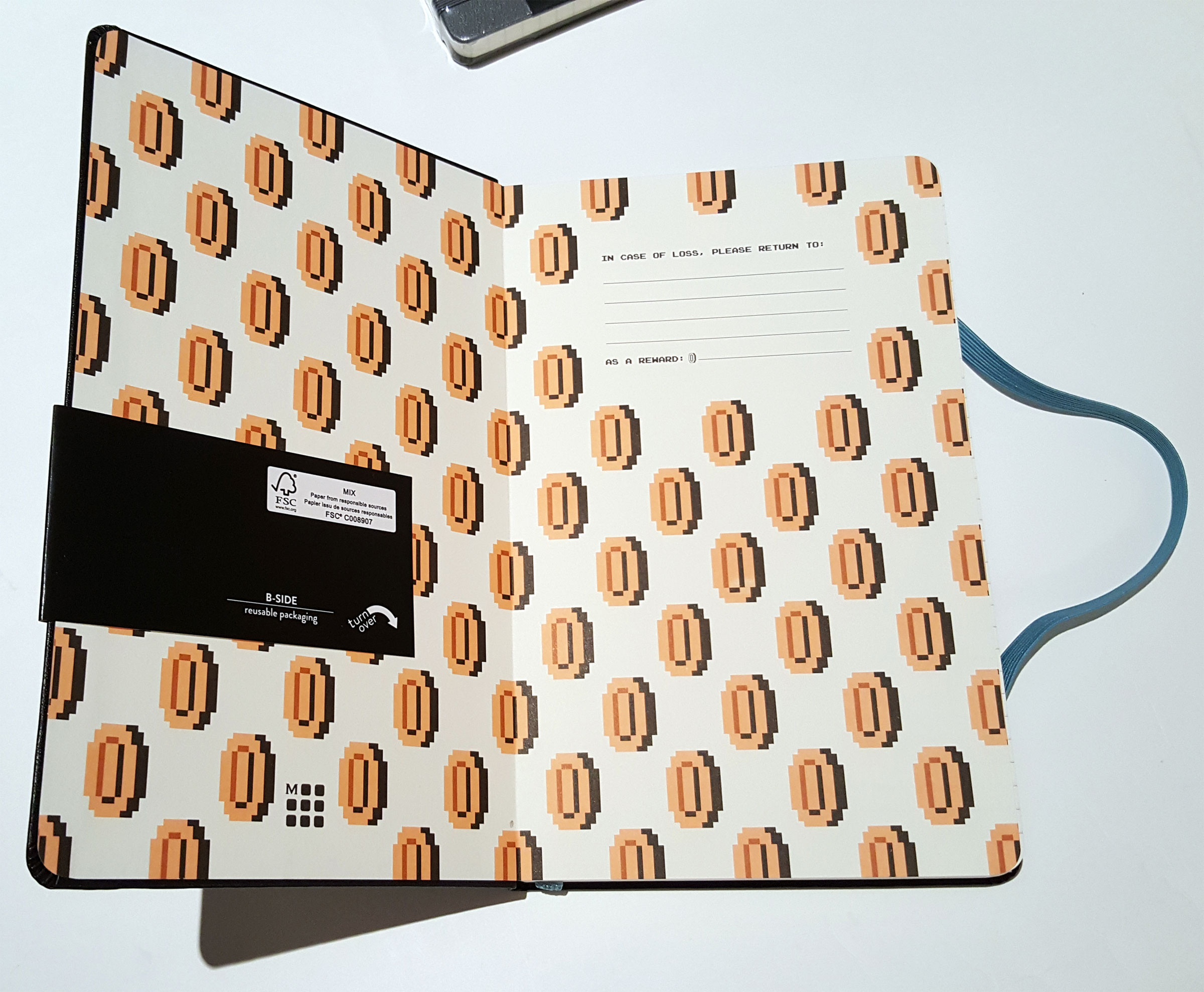 So let's have a look at the full features of this collection
Hardcover with themes graphics
Rounded corners, elastic band closure, ribbon bookmark
Themed paperband, paperband b-side and stickers
Expandable inner pocket
Themed end paper and 'in case of loss' notice
Ivory coloured 70 gsm, acid-free paper
Final Thoughts?
If you're looking for a high-end notebook to either draw or write-in, the Moleskine Super Mario Limited Edition Notebooks hit the brief perfectly!
For more information, please visit one of the following sites;
https://milligram.com/moleskine-collection
Facebook.com/MillgramStore
Instagram/MilligramStore
Twitter.com/MilligramStore
Pinterest.com.au/MilligramStore