News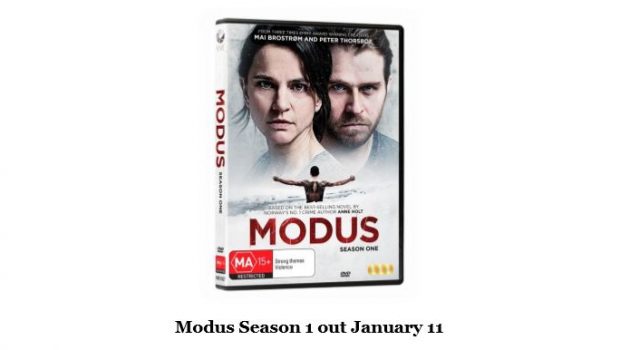 Published on December 21st, 2016 | by admin
Modus Season 1 out January 11
Wednesday, December 21, 2016 – Via Vision Entertainment is thrilled to announce the release of Modus.  Season 1 of the Swedish psychological thriller will be available on DVD for the first time in Australia January 11.
Based on the Nordic noir of award winning crime writer Anne Holt, Modus follows criminologist and former FBI profiler Inger Johanne Vik. Her eldest daughter Stina is autistic and witnesses a murder. The two are soon drawn into a police investigation surrounding a series of disturbing and brutal deaths in Stockholm. The case leads her to team up with cynical detective Ingvar Nymann. As the number of mysterious murders increases, Inger Johanne, driven by her need to protect her daughter, starts to recognise a pattern. Her discovery of the killer's weakness leads to a ruthless international network but also, inadvertently, redirects the menacing threat to the home front and her family.
Based on the brooding bestselling novels of Anne Holt, the atmospheric Modus, a smash hit in Sweden and the UK, has screened on SBS1 with Season 2 scheduled for broadcast in 2017.
Also available is the Nordic noir Acquitted, an acclaimed Norwegian thriller.