Games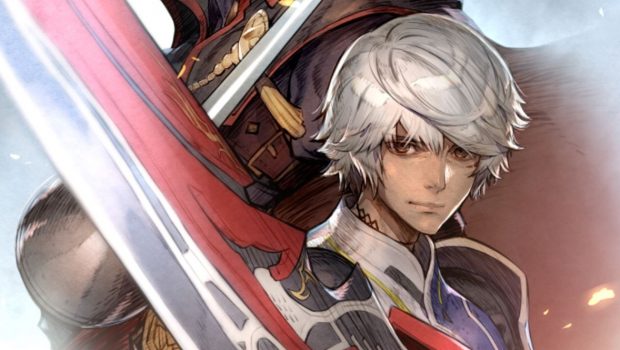 Published on August 5th, 2019 | by Admin
Mobius Final Fantasy Third Anniversary
Square Enix Ltd., today announced that MOBIUS FINAL FANTASY®, the critically-acclaimed mobile RPG, kicks off its third anniversary celebration today with a new collaboration with the iconic game FINAL FANTASY VIII, as well as other exciting campaigns and promotions. From now until 1st November 2019, players can access 'FINAL FANTASY VIII – The Sleeping Lion', an original storyline created specifically for MOBIUS FINAL FANTASY for free, as well as a variety of other items and special offers to commemorate the occasion.
FINAL FANTASY VIII – THE SLEEPING LION – In this new storyline, Squall finds himself in a familiar, yet different world. Together with MOBIUS FINAL FANTASY original characters, Squall will unravel the secrets of this world's SeeD, Witches and more.
New Ultimate Hero – All players will receive the Ultimate Hero – Squall and Revolver weapon by logging in and entering the event. Players can upgrade their Revolver by playing through the collaboration event.
New Echo Skin – All players will be treated to a new Rinoa skin for Echo.
New Legend Jobs and Ultimate Skin – Players can add the brand-new Legend Jobs for Graff (Sorceress's Knight) and Meia (Sorceress of Oblivion) to their collections through a limited-time banner. The new Ultimate Skin – Squall Leonhart will also be added to the Ultimate Heroes line-up during the event.
New Supreme Card – Players can add a powerful new Monk-type Supreme card, Griever: FFVIII, to their collections through a limited-time banner.
Draw Battle System – Based on the original Draw System from FINAL FANTASY VIII, all battle stages within the limited-time collaboration will feature this new style of gameplay. By using the Draw command during battle, players can stock up enemy abilities and later unleash them by selecting Cast.
SeeD Rank – Players can earn additional rewards depending on their SeeD Rank, which will increase the more players progress through the collaboration stages.
Multiplayer Content – Squall Leonhart is seeking challengers in the Ring of Braves multiplayer arena. Players who work together to defeat him will earn additional rewards.
The third anniversary celebration will also offer new campaigns, sales and more:
Free Supreme Ticket – All players will receive one free Supreme Ticket, which they can use on an Ultimate Hero or Supreme Card summon to gain a powerful card.
Free Graff / Wol Ability Support Card – All players will receive the 'Warriors of Despair' Support Card for free, which features art drawn by character designer Gen Kobayashi (The World Ends With You®).
31 Days of Free Summons – During the month of August, players can perform one single summon per day for free.
Special Login Bonus – Players can earn up to 14 Summon Tickets simply by logging in daily.
MOBIUS Week – MOBIUS Day bonuses are available every day now until 13th August at 20:59 BST / 21:59 CET / 14th August 05:59 AEST. Players can obtain a different gift each day, including skillseeds, Ability Tickets, Summon Tickets, Crystals, Mystic Tablets and more.
Free Stamp Gifts – Players can receive the Congrats! (3rd Anniversary Version) and Go Away! Stamps by logging in. Players who have purchased a Mobius Gift Box more than 12 times can obtain an exclusive Echo stamp.
Welcome Back Campaign – Now until 17th August, any players who have been inactive for longer than 30 days, or new players, will receive a free Mobius Gift Box, as well as 1,000 magicite and 88 Mystic Tablets. During the campaign period, rewards will be gifted to everyone depending on the amount of new and inactive players that return to the game.
3rd Anniversary Guaranteed Supreme Card Summon – Players who purchase 12,000 magicite will receive one Supreme Ticket, which they can use on a Supreme Card or Ultimate Hero Summon. Furthermore, increased magicite will be available during the campaign, in which players will be able to obtain 1.5x more magicite than usual.