Hardware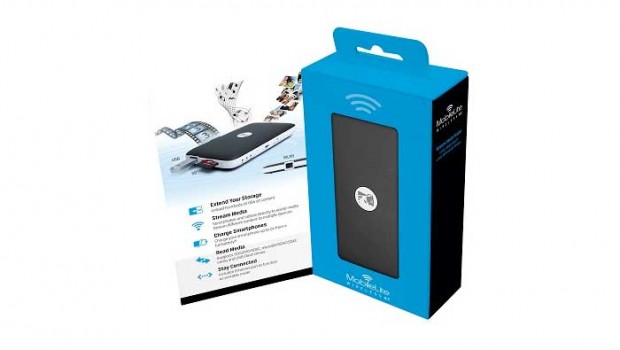 Published on August 11th, 2014 | by Admin
MobileLite Wireless G2 Review
Summary: The MobileLite Wireless G2 is a very clever device from Kingston that definitely increases what you can do on a smart device
The MobileLite Wireless G2 from Kingston is a very clever device that allows you to perform a variety of additional functions on your mobile smart phone. Unfortunately many smart phones and tablets have a set amount of storage and battery life but the MobileLite Wireless G2 from Kingston changes this by enhancing your smart device experience. This is done by giving the user a wireless media reader, streaming capabilities, a portable router and even charging.
Features
Extend your storage
Unload hundreds of GBs of content
Stream media
Send photos and videos directly to social media
Stream different content to multiple devices
Charge Smartphones
Charge your smartphone up to 2x from a full battery
Read Media
Supports SD/SDHC/SDXC, microSD/SDHC/SDXC
Stay Connected
Includes Ethernet port to function as a portable router
The MobileLite Wireless G2 contains everything you need to expand your smart device that includes the Kingston Mobilelite Wireless G2, a USB 2.0 cable and a microSD to SD card adapter. In terms of SD card support, it allows for SD, SDHC, SDXC, microSD, microSDHC & microSDXC cards. Expansion just got easier, especially on iOS devices!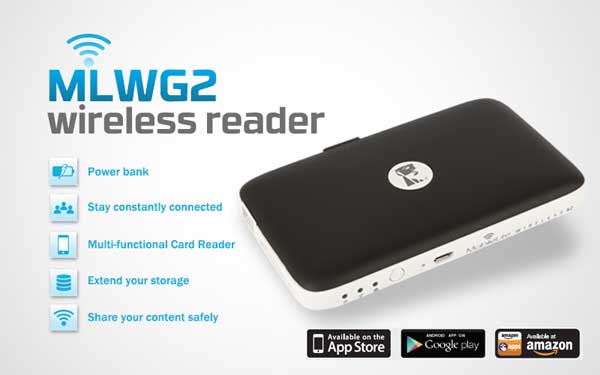 The product is also compatible with the iPad (2, 3, 4, Mini & Air), iPhone (4, 4S, 5, 5S & 5c), iPod Touch (iOS 7+), Android 4.0 and Kindle Fire/HD. In terms of power, the MobileLite is powered with a 3.8v Lithium Ion battery that is rated 4640 mAh and gives the user around 13+ hours which is dependent on what you use the device for. With our iPhone 5, we basically got two full charges out of the MobileLite.
Specifications
Inputs for Storage: USB and SD – reads SD, SDHC, SDXC and microSD/microSDHC/microSDXC (with included adapter)
Supported File Systems: FAT, FAT32, NTFS, exFAT
General File Format Support: MP3, WAV, m4V, mp4 (H.264), JPG, TIF, PDF
Dimensions: 129.14mm x 79.09mm x 19.28mm
Weight: 171g
Wireless Network Interface: Wi-Fi 802.11g/n 2.4GHz with wireless security (WPA2)
WLAN Ethernet Port: To function as a mobile router
Rechargeable Battery: Up to 13 hours of continuous use; built-in Li-ion 4640 mAh 3.8v battery
Simultaneous Users: 8
Warranty: 2 years
Model Number: MLWG2
Kingston should also be commended on the design which allows the user to easily connect their smart devices and immediately know what the device is doing thanks to its LED's. On the front of the device (bottom left), there are three LED's that include battery, wireless and internet signals. Next to this is a power button, a hard reset button and a micro USB 2.0 port.
On the back, there is an Ethernet port which allows you to connect the device into an existing network to give you WiFi access and supports up to 8 users. It's basically a mini Router and should be noted that the password needs to be enabled. On the side you also have a USB 2.0 port plus a SD card slot to increase your storage capacity.
However in order to use the MobileLite Wireless G2, you must first download the Kingston MobileLite app which allows you to tweak the product for your intended smart device which also includes streaming media. The MobileLite is also compatible with the Apple App Store, Google Play and the Amazon Store. In terms of testing, we tested the product on our iPhone 5.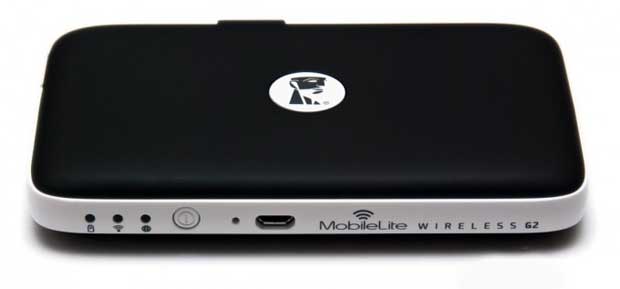 Setting up the MobileLite on our phone was extremely easy and the app has a very simple to follow wizard with text plus pictures to help complete the process. The app also displays useful information as well such as device name, firmware, security (it supports WPA2) and how to access your media on the MobileLite from your smart devices.
For those people that take quite a few photos, the MobileLite is great for moving photos between devices. I also liked how you could stream movies from the MobileLite to my smartphone with no buffering issues or delays whatsoever. The WiFi speeds were also quite respectable as it serves a mini-router.
Final Thoughts?
In conclusion, the MobileLite Wireless G2 is a very clever device from Kingston that definitely increases what you can do on a smart device. With 13+ hours of usage, the ability to charge devices, stream music, photos and videos, this is a must have piece of technology for smart device aficionados.