Films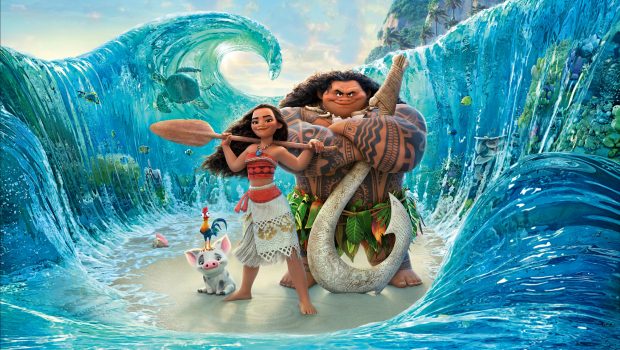 Published on December 22nd, 2016 | by Admin
Moana – Film Review
Reviewed by Conor Bromhead on the 28th November 2016
Walt Disney Pictures presents a film by Ron Clements and John Musker
Produced by: Osnat Shurer
Starring: (voices of) Auli'i Cravalho and Dwayne Johnson
Screenplay by: Jared Bush
Music by: Mark Mancina, Lin-Manuel Miranda, Opetaia Foa'i
Edited by: Jeff Draheim
Running Time: 103 mins
Rating: PG
Release Date: the 26th of December 2016
Archetypal folk tale stories, bright and colourful visuals, song and dance. These are all staples of Disney's animated outings, and Moana, their latest offering, fits neatly into this mould. But to dismiss Moana as formulaic would be doing it a disservice as it plays as the most refined, tried and true Disney film ever made. The movie follows the eponymous Moana (voiced by Auli'i Cravalho), a teenage girl who embarks from her home island after being chosen by the ocean for a quest. Her task is to find the ancient demigod Maui (voiced by Dwayne Johnson) and ferry him across the seas to return the heart of Te Fiti, which he stole, thereby restoring Moana's island, which is being overrun by darkness. The story is richly based in Pacific Island culture and imagery. Even if the outline sounds complicated for an all-ages movie, the plot is conveyed in a straightforward manner and then reinforced in song, making it very easy for anyone to follow along.
From the outset, Moana handles its story and characters in an extremely well-rounded fashion. There isn't a large cast and all the obligatory archetypes, including Moana's overbearing father and wise-woman grandmother, fulfil their roles well before being swept aside to make way for the main adventure. Following her from a young age, Moana develops as a very likeable go-getter with agency. Yes, all the 'girl power' buzzwords but the movie doesn't throw it in your face, even with Maui joking about her being another princess—"dress, animal companion" and all—Moana is just a well-realised and defined character who becomes one of Disney's most interesting leads.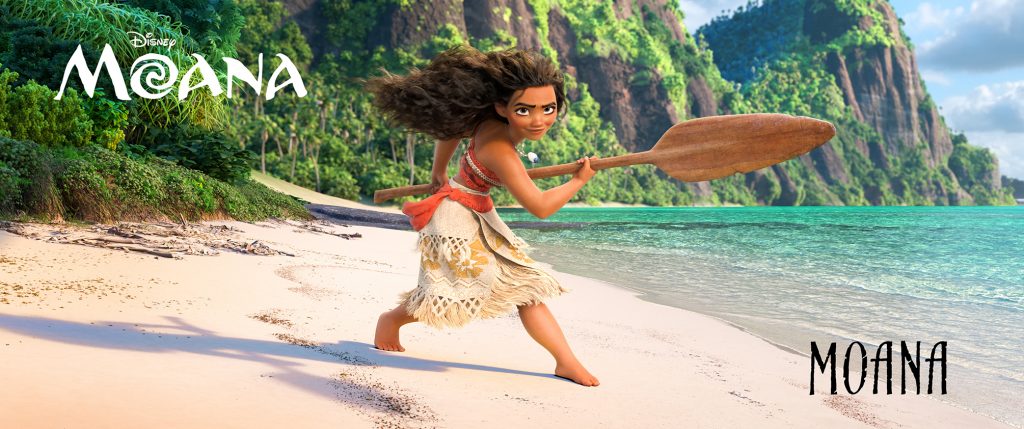 The adventures and interactions between Moana and Maui are fine and entertaining but don't bring anything particularly new to the table. Instead, the non-human, non-speaking characters shine through. There's the anthropomorphic ocean, which acts like the cape in Doctor Strange (2016), assisting Moana, her companion Hei Hei the mentally deficient chicken who constantly walks into and off things, and finally a little ink man who lives inside Maui's tattoos. Each of the three provides a different kind of visual comedy that can be appreciated at any age. What's notable is how well these characters work. While a single and similar comic relief character can ruin a film, Moana manages three very different ones that all work fantastically.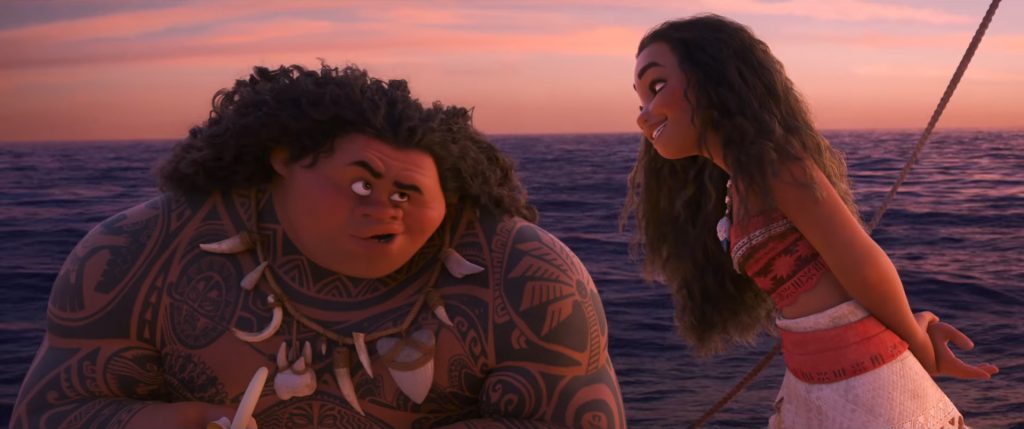 The setting also goes beyond just a Polynesian paint job on a standard Disney affair. When ancient tales are being told the visuals bend to take on a traditional styling. This flair also seeps into the main movie with Maui's living tattoo again being a highlight. Visually, everything blends together in a streamlined manner which isn't overstated; the ocean and island locations all look spectacular with that familiar Disney look. Pacific Island culture is also injected into the instrumentation and vocals of the music numbers, giving them extra oomph. Thankfully, the songs don't get too hammy when compared to some other Disney movies; even if they are kids movies they can overdose on cheesiness. But Moana has fewer memorable hits than the typical Disney quota. Consequently, it will likely contribute fewer entries into the apparently quintessential repertoire of past and future alcohol sodden twenty-somethings.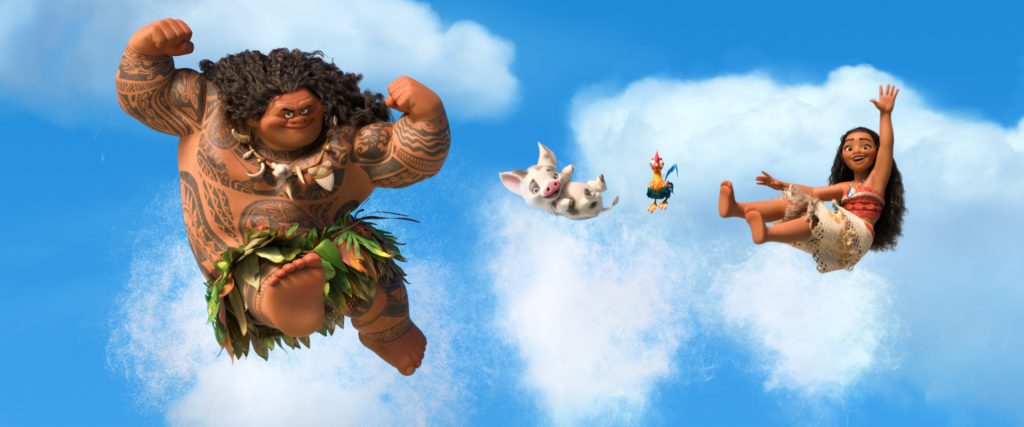 Moana is not a ground-breaking revelation as it doesn't have the innovative storytelling that advances animated family movies like Inside Out (2015). Rather it is a comfortable, confident gem refined from Disney's long history. What makes Moana exceptional is how little it does wrong. There's not a single misstep in the characters, pacing, or visuals; this sets it above other family movies that are in a similar vein of the contemporary classic like The Good Dinosaur (2015). Save for being overly predictable, which could be interpreted as classic, Moana comes together seamlessly as a great adventure for all ages. With the same amount of care for characters and settings, Disney will likely keep making great movies like this indefinitely.
Summary: A fun and colourful adventure refined from Disney's best hallmarks. Hits all its marks without faltering.