Comics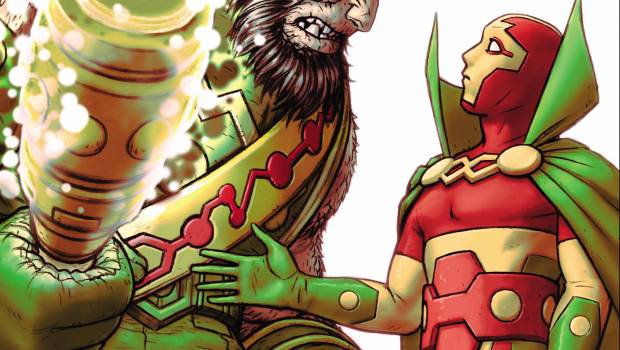 Published on June 16th, 2018 | by Jeremy Carr
Mister Miracle #9 Review
Summary: New Genesis and Apokolips begin their peace talks.
After what felt like an eternity, DC Comics finally gives us Mister Miracle #9 this month. Now I know it was only a month hiatus, but with a story like Mister Miracle it can feel like the next issue cannot arrive quick enough. With only 4 issues left, this Eisner-nominated limited edition series really sets up the final act for Mister Miracle. I honestly feel like this story will be talked about for years to come, but it's still left to be determined if as a comic book masterpiece, or the story that could have been. It has honestly been an amazing ride so far and issue #9 really adds to the masterpiece side of the equation. I'm staying optimistic that the last 3 will deliver the goods to make this one of the great comic book classics.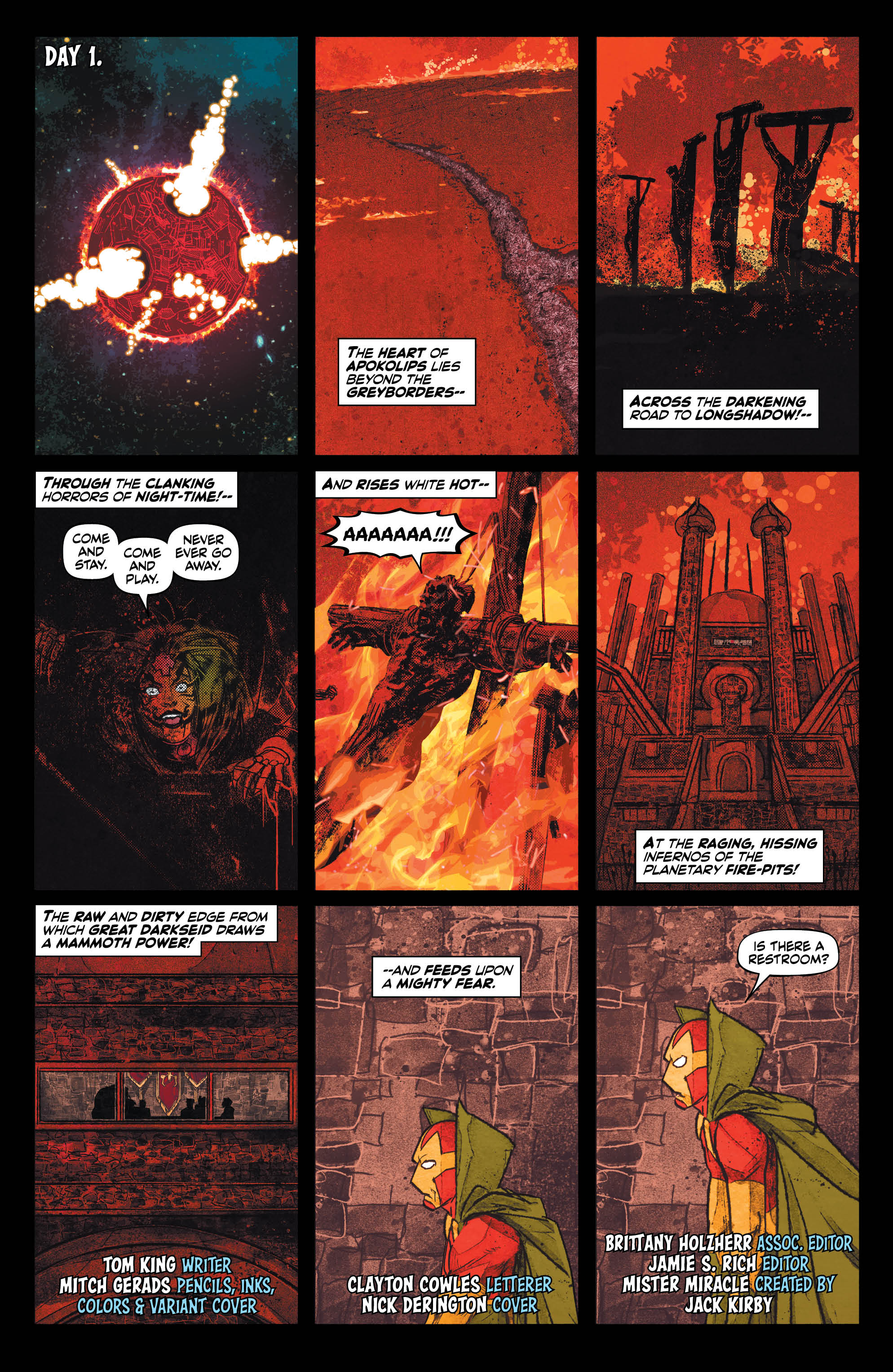 The story in this issue is pretty straight forward as Scott Free and Big Barda sit down with Kalibak to discuss a possible truce in the war between New Genesis and Apokolips. The peace talks take place over the course of 7 days and during that time Scott Free pees in a big hole, a dude gets his face smashed into a wall, Scott stands naked in front of a mirror, and Scott and Big Barda swim in what looks like fire water. Now obviously I skipped over the actual discussions that take place during their talks but I'm not about that spoiler life. The issue is really good and the end with kind of a twist but not really. Anyone that knows the characters' story probably guessed at one time it would be brought in. Either way, it's still a solid addition to the limited series.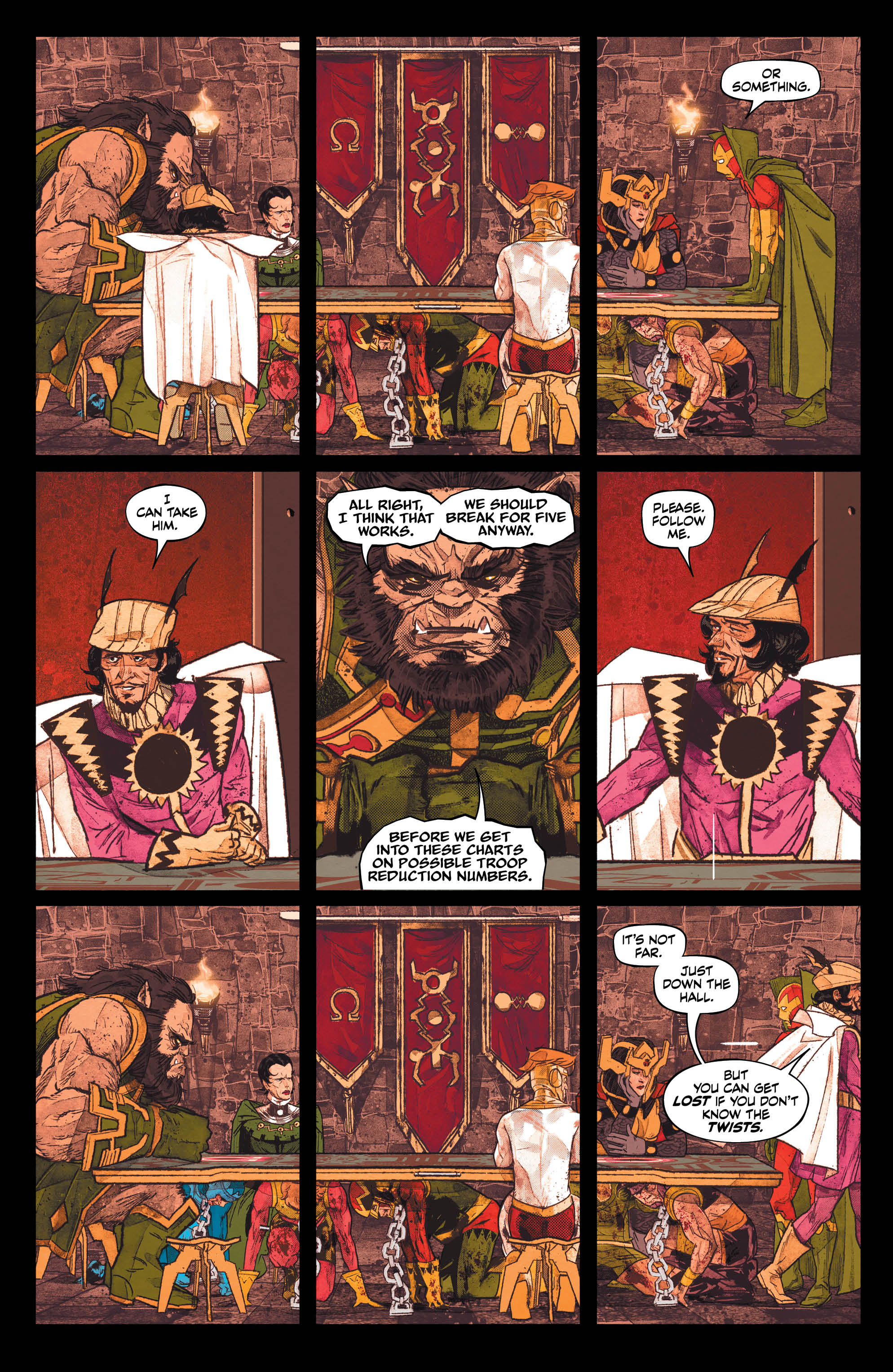 The art in this issue is just as great as all the issues before it. Mitch Gerads continues to amaze with beautiful art and some Mister Miracle faces that I just loved. How he is able to show facial expressions of Scott through his mask just amazes and humors me. Honestly, at this point, I feel like you could have Tom King without Mitch Gerads; their creative minds just work so well together and it really shows.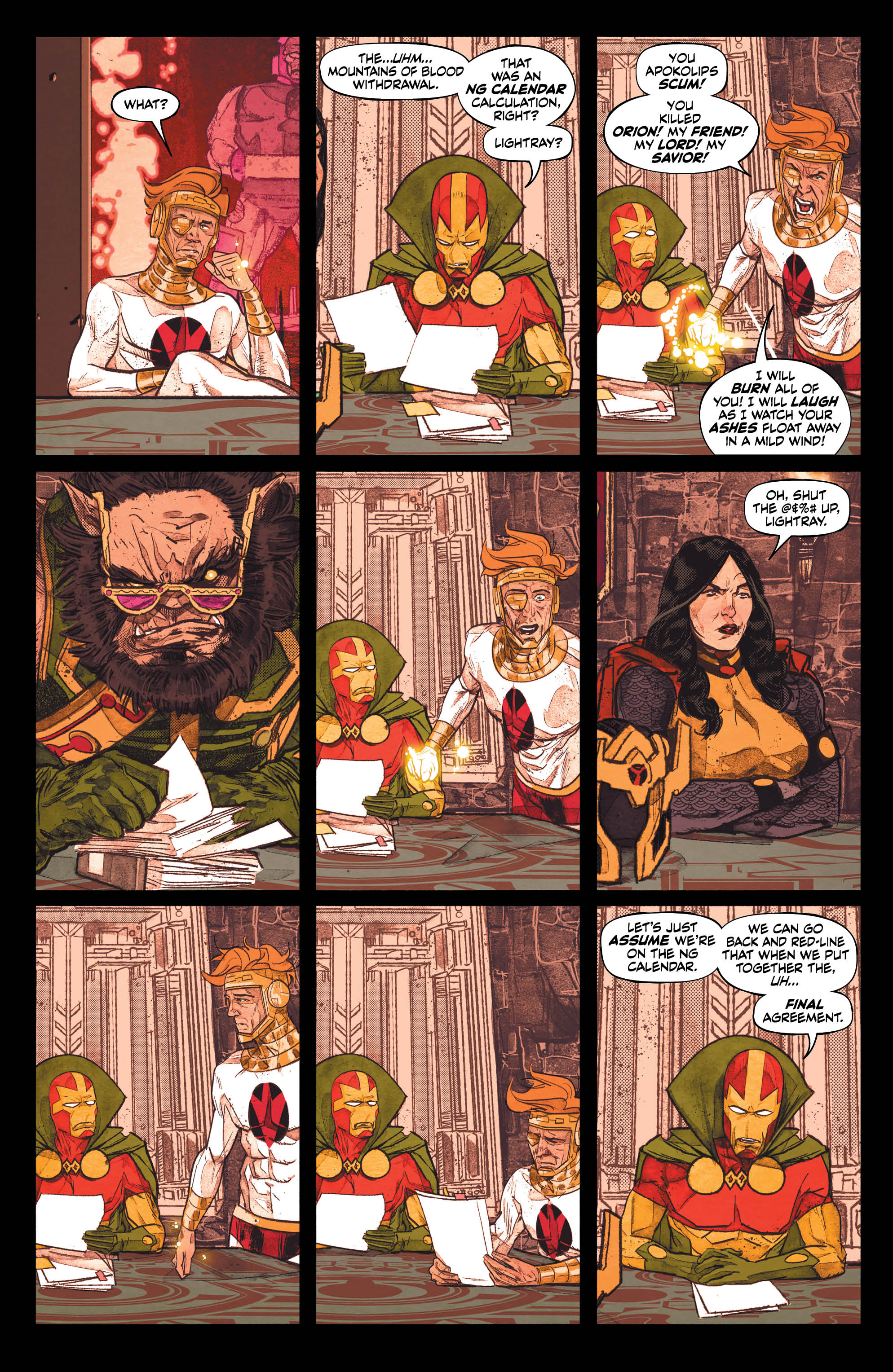 As I said earlier, with only 3 issues left, this limited series really has the chance to make its mark in DC history, being one of those stories that people talk about 20 years down the road. However, those same 3 issues could turn the story into one of those comics we talk about what could have been. I honestly do not see it going that way but I wouldn't be surprised. This issue gets a score of 4.5 from me; I really enjoyed this issue and look forward to seeing this thing to the end.