Films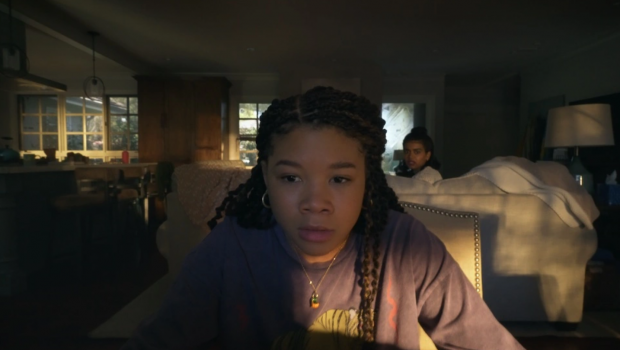 Published on February 25th, 2023 | by Harris Dang
Missing – Film Review
Reviewed by Harris Dang on the 24th of February 2023
Sony Pictures Releasing presents a film by Will Merrick and Nick Johnson
Produced by Natalie Quasabian, Sev Ohanian, and Aneesh Chaganty
Starring Storm Reid, Nia Long, Joaquim de Almeida, Ken Leung, Megan Suri, and Tim Griffin
Running Time: 111 minutes
Rating: M
Release Date: the 23rd of February 2023
Missing tells the story of June (Storm Reid), a young, angsty, and emotionally withdrawn teenage girl who seemingly has a balanced social life by hanging out with her best friend, Veena (Megan Suri), and constantly going to parties. Her mother, Grace (Nia Long), returns to dating with the handsome Kevin (Ken Leung) following the tragic passing of her husband, James (Tim Griffin), due to a brain tumour.
While eagerly waiting for her mother to leave with Kevin to go on holidays, June plans a long week of partying, drinking, and rowdy antics. When the week concludes, June arrives at the airport to pick her mother up but she never arrives. What spirals is an intense investigation for June to find her missing mother that will reveal past demons from June, her mother, and everything she holds dear.
Missing is the standalone sequel to the film Searching (2018), a Screenlife thriller that portrayed its potboiler procedural story entirely through technological screens. Searching received good notices from critics and audiences due to its ingenuity, performances, and stellar pacing even as it overrode its plentiful story contrivances, narrative flaws, and its interjection of pathos.
Coming from the same creative team of Searching, Missing essentially follows the same path but twists the narrative by shifting the point-of-view. It results in a child looking for the missing parent and not the other way around. What ensures is an uncovering of the backstory of a parent through the eyes of the child. Searching dramatised the tension of a daughter possibly leading a dreaded double-life. In Missing, it is about the daughter finding out why her mother would keep secrets from her in the possible notions of safety.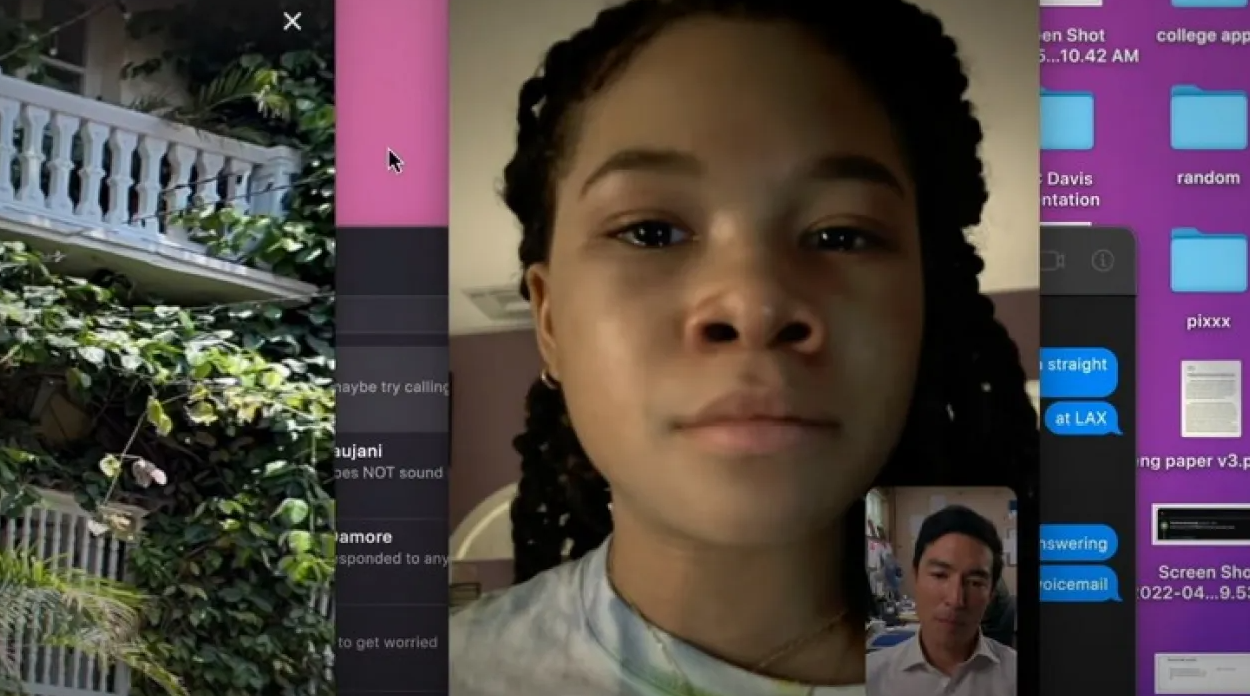 Both films succeed in realistically portraying their characters letting their emotions get the better of them as they satiate their curiosity. With the easy accessibility the characters can afford (access to e-mails, videos, news, camera footage, etc.), directors Will Merrick and Nick Johnson convey the visual bombardment of information and exposition quite succinctly with breakneck pacing and sharp editing. The filmmakers even sneak in several film references to classic thrillers, such as When a Stranger Calls (1979), and even includes a camera shot straight out of Vertigo (1958) shown on a computer screen! And they throw in plenty of amusing jabs that make fun of the prevalent loom of social media, court of public opinion, and even the rise of true crime stories in film and television.
The performances all function well into the narrative with talented character actors Ken Leung, Tim Griffin, and Nia Long lending credibility to make their enigmatic presences believable and disarming. The standout from the supporting cast is Joaquim de Almeida, who is lovable as the unlikely ally to June's cause. However, this is Storm Reid's show, and she is more than capable to carry the weight of the film on her shoulders.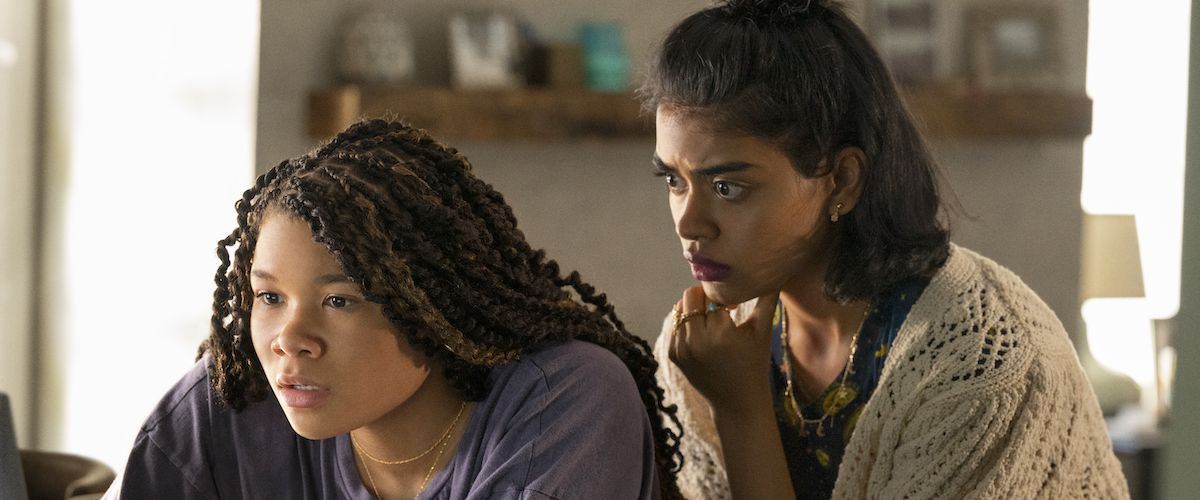 As for flaws, Missing veers towards blatant sentimentality at times. This particularly becomes prevalent when the filmmakers rely on Julian Scherle's musical score, which is quite jarring considering that the film takes place on technological screens. Although this film is not considered as an example of found-footage or a faux-documentary, the use of a non-diegetic musical score feels out-of-place. Some restraint would have also been beneficial as to how much the filmmakers zoom in and out of the screens to telegraph the drama or hint toward story revelations.
Although this is perhaps understandable given that it is likely done to cater to those in the audience that are not computer-literate. There are also the plot contrivances that pile up during the third act when all the revelations and character reveals come into place, which detracts from the plausibility of the situation.
Overall, Missing is another stellar effort at a Screenlife thriller that shows that ingenuity in storytelling can make well-worn narratives feel shiny and new again. Recommended.
Summary: Missing shows that ingenuity in storytelling can make well-worn narratives feel shiny and new again.