Hardware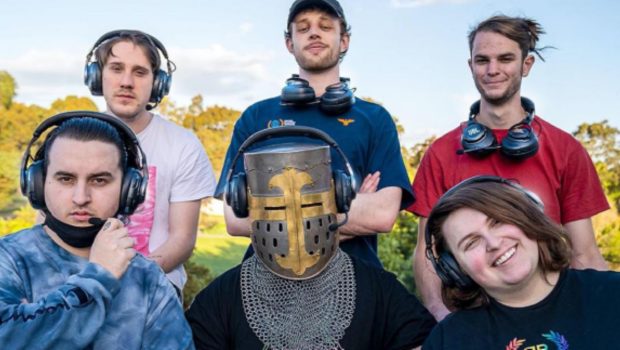 Published on June 2nd, 2021 | by Adrian Gunning
Misfits partner with JBL Quantum ANZ
Following on from the successful launch of the JBL Quantum Range in Australia and New Zealand in 2020, today JBL continues to elevate the gaming space by teaming up with Youtube's favourite, slightly dysfunctional, remorselessly funny and realest gaming family, Misfits.
Founded by Ryan Piasente who cultivated a name for himself in 2017 by uniting six unfiltered personalities and online friends to form the infamous collective known as Misfits. Held in high esteem amongst top gaming and entertainment names alike he's grown his talent portfolio over several years to exceed great heights launching Misfits Management Group (MMG) off the back of the brand's great success.
As the exclusive audio sponsor of the Misfits Podcast, the JBL Quantum Range will be featured on each episode. With over 195 million listens, the podcasts are a continuation of the Misfits' beloved content turned into accessible dialogue.
"JBL as a brand truly understands and supports the importance of our talent's creative freedom and authenticity," said Piasente. "This could not be a better long term partner for Misfits and we are super excited to work together in 2021 and many years to come."
The partnership with Misfits embodies JBL's local strategy to create a world where everybody can be somebody.
"We're excited to partner with Misfits, some of the top competitive gamers in the industry," said Marcus Fry, General Manager for Harman in ANZ. "Joining forces with Misfits highlights our commitment to delivering the world's best gaming headsets, speakers and audio experience to date."
Misfits member and podcast co-host, Swaggersouls, speaks to the quality of the JBL Quantum ONE headset, explaining that it is by far the top tier of the highest quality headsets meant specifically for gaming.
"It's rare to have a headset that's so well made that it can actually stretch over my helmet and not break, and it's equally impressive that I can wear it normally for hours on end and not get uncomfortable," said Swaggersouls. "The surround sound and noise cancelling capabilities of the JBL Quantum One can offer a more in-depth, immersive gaming experience; as well as a competitive edge across all online games. Whether it's PC, Console, or just having a chat on Discord, your friends and teammates will be thankful that your microphone sounds as good to them as the game sounds to you."
To add to the excitement of the partnership Misfits have co-branded a JBL GO 2 portable speaker. This limited edition speaker will be available to purchase via the Misfits' website. Fans will need to get their order in quickly as Misfits merch always sells out.
Misfits join the ranks of top international gaming influencers 100 Thieves who are also supported by JBL. To celebrate their commitment to gaming in North America, JBL Global recently announced that they would be extending their partnership with 100 Thieves, while also signing LA Thieves' Call of Duty team. The audio brand also announced the JBL Quantum Grant in partnership with 1,000 Dreams Fund.
Conceptualised by JBL to help amplify the voices and jumpstart the careers of women in gaming and esports, JBL and 1,000 Dreams Fund are coming together to identify and support women interested in pursuing these careers by providing 30 microgrants and unique opportunities to engage with high-profile women in the industry. This initiative is currently limited to the United States only.