Blu-ray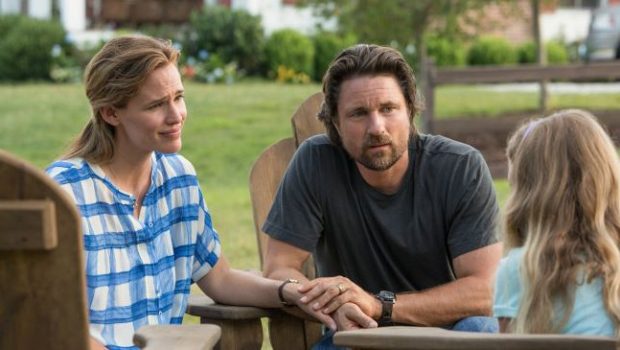 Published on June 2nd, 2016 | by admin
Miracles From Heaven … coming soon to home release
Universal Sony Pictures Home Entertainment is release Miracles From Heaven – available to own on Blu-ray™ , DVD & Digital from June 16, 2016.
Based on an incredible true story, Jennifer Garner (13 Going on 30, Dallas Buyers Club) stars in a tear-jerking performance as Christy Beam, telling the sorrowful hardships of the Beam family. Miracles From Heaven also features a stellar supporting cast including, Martin Henderson (Everest, Grey's Anatomy), John Carroll Lynch (Ted 2, Crazy Stupid Love), and Queen Latifah (Valentine's Day, Ice Age).
Christy Beam discovers her 10-year-old daughter Anna (Kylie Rogers, Fathers and Daughters, Space Station 76), has a rare disease, and the young mother turns to religion in a desperate attempt to find a cure for the incurable. Christy is rejected time and time again by a series of condescending doctors, and becomes a ferocious advocate for Anna's worsening condition.
A mysterious solution arrives after Anna has a freak accident, and an extraordinary miracle unfolds in the wake of her dramatic rescue. After enduring great suffering, the symptoms of her disease begin to disappear, restoring the Beam family's faith in God.
Garner's ever compassionate and sympathetic performance is sure to leave viewers in tears. Watch how they finally find the light at the end of the tunnel in the emotional drama, Miracles From Heaven.