Apps & Tech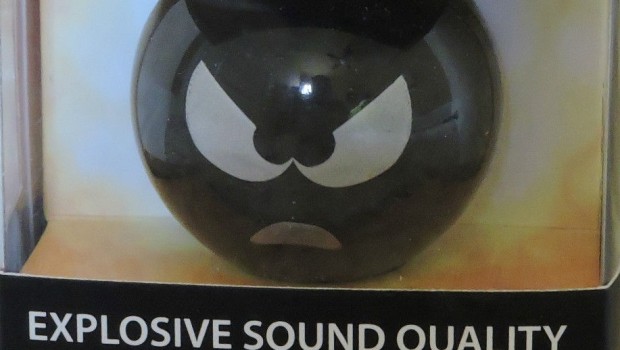 Published on August 11th, 2014 | by Edwin Millheim
Mini Bomb Speaker Review
Summary: The Mini Rechargeable Bomb Speaker Packs some punch in such a small package. Simple Plug and Play feature.
The Mini Bomb Speaker comes in several different whimsical faces. Each one is round and has a cord that ends in a red 3.5mm audio jack, kind of simulating a fuse on a bomb. They also have a keychain ring to attach it to your key set if you so wish.
It's an idea solution for those people on the go, and for your listening pleasure anything like an iPod or phone that plays music and has a 3.5mm jack output can be plugged into this little speaker.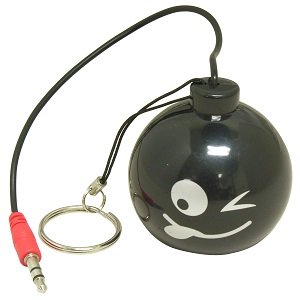 Coming from something so small, the sound from these units is surprisingly big.  2 watts of sound pump out of this speaker and the Bass has a surprisingly pleasant boom to it.
The speaker has no volume controls, the only volume control is with whatever you plug into it like an iPod. The Mini Bomb Speaker itself has a simple on off switch.
Each unit also comes with a little USB charger to charge up the power for the speakers built in rechargeable battery.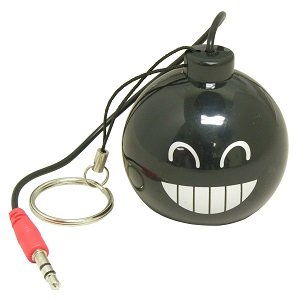 Packaging says that the speakers can hold a charge for up to four hours of use, we tested it extensively over the past week and found that it did hold that four hour charge at least twice.
More times than not it held for about two and a half to three hours which is pretty good to enjoy your music on a long drive perhaps.
The Bomb Speakers size makes it easy to carry along and even do a recharge with a USB port in your vehicle as needed.
These little speakers pack a big punch and are a nice portable solution to your music listening needs on the go.
Edwin Millheim
United States Editor
Impulse Gamer