Games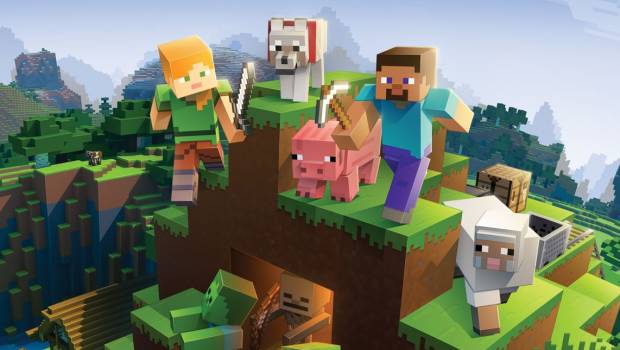 Published on June 8th, 2022 | by Adrian Gunning
Minecraft's The Wild Update Out Now!
Today Minecraft released The Wild Update for both Bedrock and Java Editions. Venture into the deep dark and explore the wilds of Minecraft with new biomes, mobs and blocks, including:
The Deep Dark biome, which features new blocks like sculk blocks and shriekers and the warden –a terrifying new mob lurking in the depths.
The Mangrove Swamp biome, which features a new wood variant – mangrove trees – and a lush new environment to explore.
Boats with Chests, to make exploration easier without having to worry about inventory space.
Frogs (and of course, tadpoles) are an adorable addition to the game and can create a new light source, froglights, when they consume a magma cube.
Mud blocks, crafted from dirt and water, which are completely renewable and provide new ways to build.
And finally, the fan-voted allay, adding new gameplay mechanics by helping players transport items for bases and builds.
In Case You Missed It…
Check out this TED Talk given by Minecraft's lead designer Agnes Larsson about how metaverses can be used for creativity, fun, inclusivity and ultimately, to build a better real world.
Minecraft: Education Edition just launched a new world that allows young people to learn about Ukraine and explore the culture, history, and architecture of its capital, the city of Kyiv. "Kyiv: Craft a City Guidebook" was built by 27-year-old Yevhenii Korol, who was born and lives in Kyiv.
Last week, the Minecraft Marketplace announced its celebrating 5 years. As part of the celebration, we're sharing some updated stats:
o   Minecraft Creators have generated more than $500 million in revenue from downloads of skins, worlds and other add-on experiences.
o   There have been more than 1.7 billion downloads of Marketplace content to date.
o   Forty-three Minecraft Marketplace creator partners have earned more than a million dollars in payouts.
For more information around The Wild Update and Minecraft's latest news, check out Minecraft.net and stay tuned to @Minecraft on Twitter.