Books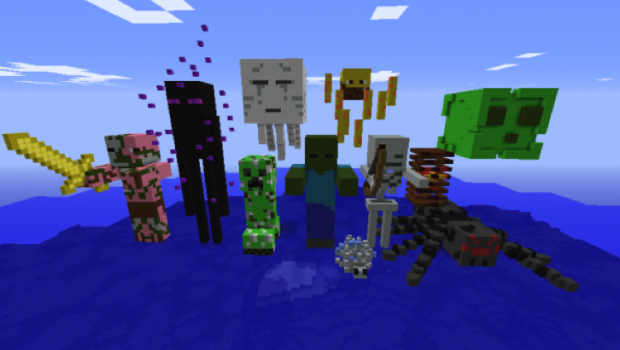 Published on September 10th, 2014 | by admin
MINECRAFT'S ICONIC BLOCKS COME TO LIFE IN NEW HEXAGONAL BOOK
London, 10th Sept 2014: Egmont Publishing has today announced the details around their highly anticipated new Minecraft title: Blockopedia.
Presented in a ground-breaking format – a hexagonal book – Blockopedia contains everything you need to know to make the most of the blocks that make up the Minecraft world. It's a beautiful and comprehensive reference tool for beginners and more experienced players alike.
Written by Alex Wiltshire, former editor of Edge Magazine and expert gamer, Blockopedia is fully illustrated and packed with essential information about each Minecraft block. Encyclopedic in its approach, each block is featured with a general overview of its properties, as well as little-known trivia and expert advice on what to do with it. From basic plants and ores to enchantment tables and End stone, you'll find every single block in here, including information on the new blocks released in the eagerly anticipated 1.8 game update.
Blockopedia is out on the 4th December from all good book retailers, with an RRP of A$59.95.
Sarah Bates, Publishing Director for licensed character books, Egmont Publishing, said: "Working closely with Mojang, we wanted to make sure this encyclopaedia was so much more than just an ordinary reference book, so it could truly reflect both the richness of the world and iconic visual identity of the game. Blockopedia pushes the boundaries of what we expect a book to be. It's totally unique and we're extremely proud to be bringing such an innovative product to market."
Bates continued: "With 312 pages and featuring 112 blocks plus their variant forms, this is a truly authoritative and informative companion to Minecraft that has been meticulously designed and beautifully illustrated with bespoke Chunky renders. The high quality paper and matt cover-finish that features embossed squares to bring out the texture of the grass block give it a truly 3D feel. The book is also presented in a stylish matt black gift box, making this a very special product."
Lydia Winters, Director of Fun, Mojang, commented: "The world of Minecraft is incredibly expansive. We wanted to create something together with Egmont, that would give any Minecrafter a plethora of new knowledge about blocks. The entire game revolves around the blocks you find and create, so it made sense to dig even deeper into the information about each one. We are excited to see how the community reacts to such a new type of Minecraft book."
Print runs for Egmont's hugely successful publishing range of Minecraft books currently top 8.2 million copies. The Handbooks are on sale in over 24 countries and have been printed in 21 different languages.