Events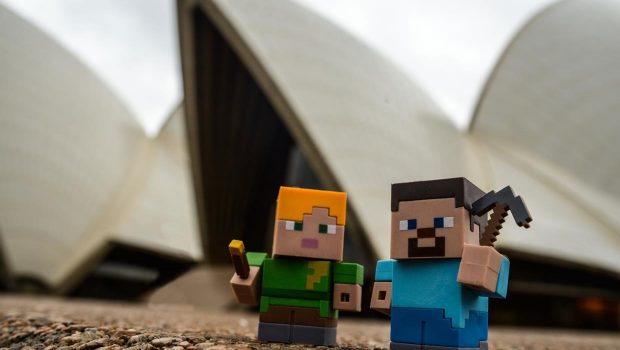 Published on July 3rd, 2017 | by Dana Folkard
MINECRAFT AT THE SYDNEY OPERA HOUSE – 2017
There was Minecraft fever in the air, as fans from all walks of life descended on the Sydney Opera House to play, compete and immerse themselves in the world of Minecraft. Hosted at the Sydney Opera House over July 2nd and 3rd, Minecraft at the Sydney Opera House, saw a mass congregation of fans of one of the best-selling video games of all time, Minecraft!
This exciting event was Australia's first ever Minecraft festival, which invited fans of all ages to mine, craft and battle it out against other players to be named the Competition Champion!  So, I decided to head on down, become one of the fans and immerse myself in the wonderful world of Minecraft.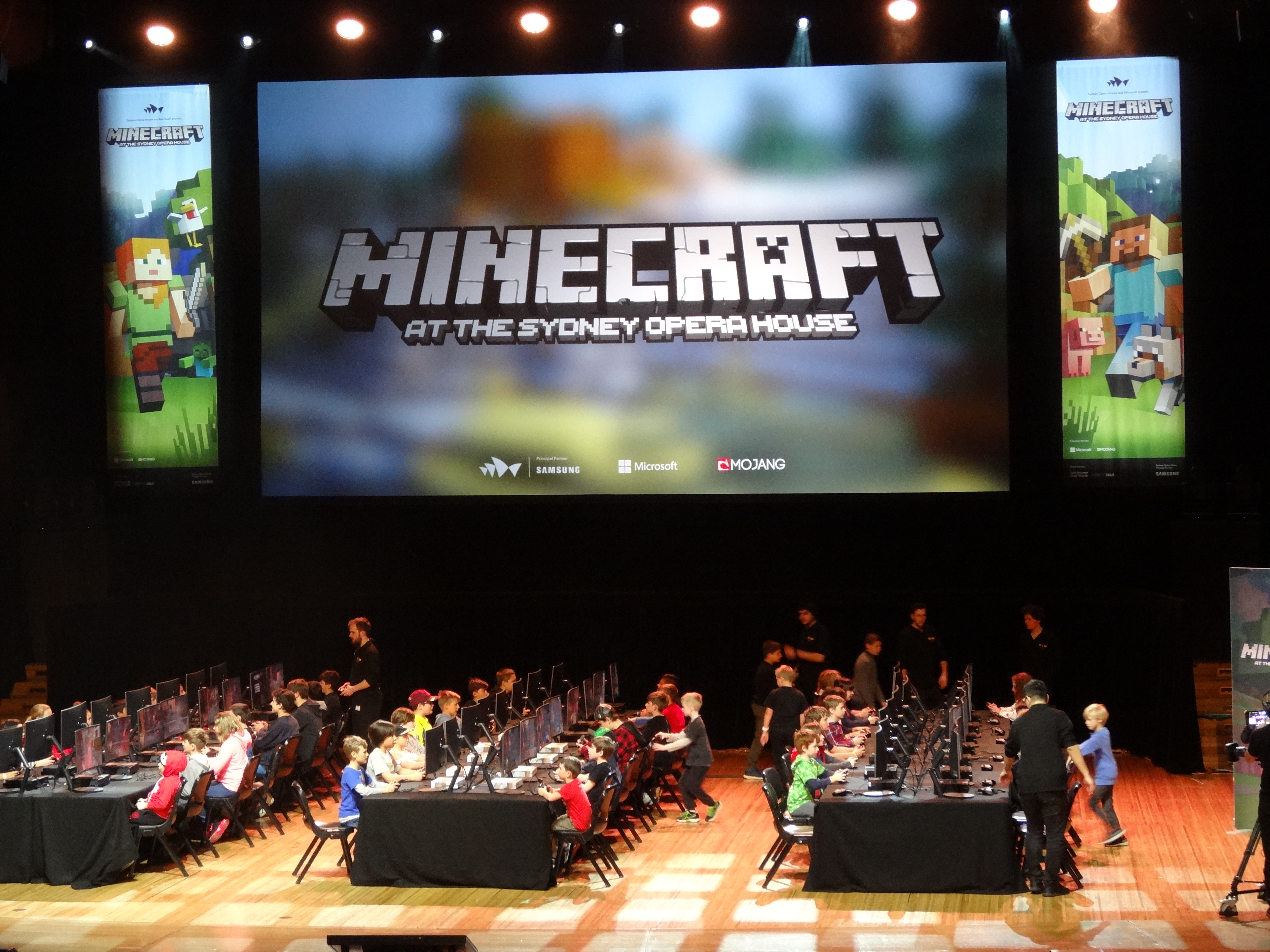 The air was filled with an excited and nervous energy, as children enjoying their school holidays rushed past me, making a beeline to their destination: the Sydney Opera House. Once inside, I was inundated with a mass gathering of kids, all wielding pixelated swords, excitedly running around, waiting for the competition to begin.
Competitors were placed in colour-coded heats, where they were ushered into six matches, with eight players per match. Once on stage they had to battled it out against one another in a deathmatch game, until one was left standing. These players would then make it to the semi-final round, where they got to compete again, with the hopes of making it to the finals. It was fun to sit back, relax and enjoy the show, as Minecrafters did their best to be the last to survive.  One of the best parts of watching the competition was hearing all of the nervous responses from the shy and surprised winners of each round. Most answered in a shaky voice, with a single answer response, nervously focusing on the camera that hovered over them. I particularly liked one young girls response when asked about her favourite weapon and why, swiftly responding with: "I like the sword to kill!"
If competing wasn't your forte, then there was always the various activities in the foyer for kids to partake in. There was a Free Play Zone where Minecrafters could gather and enjoy a session with their friends, or have a warm up match before heading on stage. There were also various toys and posters available for purchase over at the EB Games stand, noticeable from a distance from the long line of kids queuing up to buy some merch. There was also a chance for fans to watch a Q&A session with Mojang Lead Developer, Jens Bergensten, and Chief Operating Officer, Vu Bui, where they shared their tricks, tips and answered questions about the game they helped to create.
Overall, this was an event that offered the chance for young minds to make, build and hang out with like-minded crafters. This two-day event enabled fans to come together, challenge each other and bond over their shared love of everything Minecraft, and what's not to love about that?