Games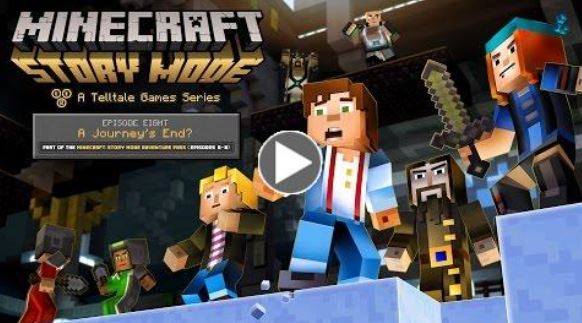 Published on September 14th, 2016 | by admin
'Minecraft: Story Mode – A Telltale Games Series' Episode 8: 'A Journey's End?' is Now Available
SAN RAFAEL, Calif., and STOCKHOLM, Sweden, Sept. 13th, 2016 — Leading and award-winning developer and publisher of digital entertainment Telltale Games, and world-renowned game developer Mojang, today released the eighth episode in Minecraft: Story Mode – A Telltale Games Series.
Minecraft: Story Mode Episode 8 – 'A Journey's End?' is now available on PC/Mac, Xbox One, and Xbox 360, iOS devices via the App Store and Android Devices via Google Play and Amazon App Store. PlayStation 4 and PlayStation 3 versions will arrive September 14th in North America and September 16th in Europe; and will also be coming to the Windows Store.
This episode may be purchased digitally as part of the Adventure Pass for $14.99 USD or equivalent, which includes access to Episodes 6, 7, and 8. The episode is also available individually for $4.99 USD or equivalent. Players need to own at least Episode 1 in the series, or the season pass disc, in order to purchase Episodes 6, 7, and 8.
In Episode 8: 'A Journey's End?', with Harper leading them to the world of the Old Builders, Jesse and crew finally have their chance to return home… but it won't be easy, and the stakes are high. You'll need to take on opponents in a series of gladiatorial games to win your freedom, save your friends, and maybe, just maybe, make it back to your own world!
The all-star cast gets two more new additions for this episode, with Jim Cummings (Winnie the Pooh, Darkwing Duck) as Hadrian, the leader of the Old Builders; and Kari Wahlgren (Rick and Morty, The Fairly OddParents) as Mevia, the Enforcer.
Minecraft: Story Mode – A Telltale Games Series – Episode 8: 'A Journey's End?' is rated 'E10+' (Everyone 10+) for Fantasy Violence and Mild Language by the ESRB. The series is published by Telltale Games in partnership with Mojang