Games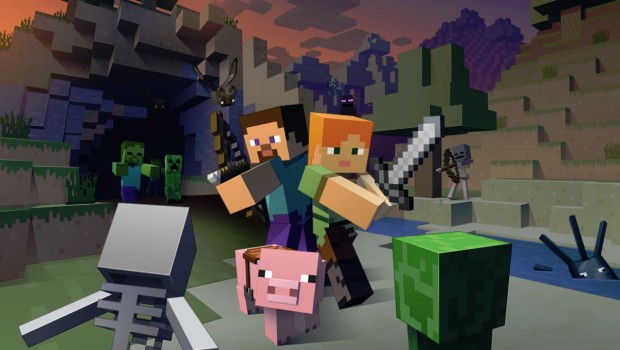 Published on January 19th, 2016 | by admin
'Minecraft: Story Mode – A Telltale Games Series' Coming to Wii U This Week
SAN RAFAEL, Calif., and STOCKHOLM, Sweden, Jan. 18th, 2016 — Leading and award-winning developer and publisher of digital entertainment Telltale Games, and world-renowned game developer Mojang, today announced that Minecraft: Story Mode – A Telltale Games Series will be coming to Nintento's Wii U console on January 21st with the first episode, 'The Order of the Stone,' available in the Nintendo eShop on Wii U in North America and Europe for $4.99 or equivalent. Telltale will also be bringing additional episodes to the console in the coming weeks, with a Season Pass option for $19.99 that will allow access to episodes 2 through 5 as they become available for download.
The game will feature off-TV play and mirroring, so players can continue the story on the Wii U GamePad controller, as well as seamlessly integrated touch-control options that allow players to use the joysticks and buttons or simply tap and guide the story directly on the screen at any time.
"Telltale Games is synonymous with quality gaming and compelling content," said Steve Singer, VP of Publisher & Developer Relations at Nintendo of America Inc. "We are thrilled that Nintendo fans will have the opportunity to experience this first-hand with the debut of 'Minecraft: Story Mode' on Wii U."
"Working with Nintendo, we're tremendously excited to be bringing our unique style of storytelling to Wii U for the first time, and we couldn't be happier to be kicking things off with a series like 'Minecraft: Story Mode' that allows players of all ages to craft their own adventure across the Minecraft universe," said Kevin Bruner, CEO and Co-Founder of Telltale Games.
In Minecraft: Story Mode, playing as either a male or female hero named 'Jesse,' you'll embark on a perilous adventure across the Overworld, through the Nether, to the End, and beyond. You and your friends revere the legendary Order of the Stone: Warrior, Redstone Engineer, Griefer, and Architect; slayers of the Ender Dragon. While at EnderCon in hopes of meeting Gabriel the Warrior, Jesse's friends discover that something is wrong… something dreadful. Terror is unleashed, and you must set out on a quest to find The Order of the Stone if you are to save your world from oblivion.
The season features an all-star cast, including Patton Oswalt as male Jesse, Catherine Taber as female Jesse, Brian Posehn, Ashley Johnson, Scott Porter, Martha Plimpton, Dave Fennoy, Corey Feldman, Billy West, John Hodgman, and Paul Reubens.
'Minecraft: Story Mode – A Telltale Games Series – Episode One: The Order of the Stone' is rated 'E10+' (Everyone 10+) for Fantasy Violence and Mild Language by the ESRB. The series is published by Telltale Games in partnership with Mojang.