Games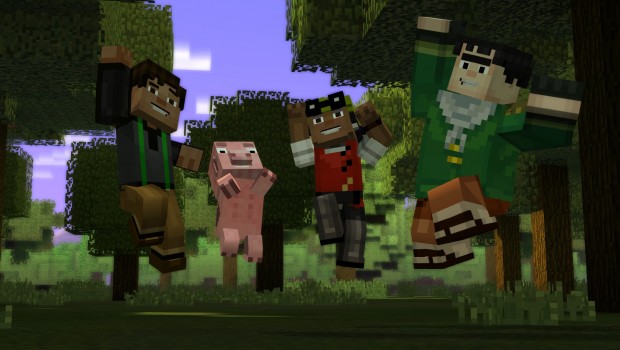 Published on June 10th, 2016 | by admin
Minecraft: Education Early Access Available Now
As part of its ongoing commitment to empower students, Microsoft today is releasing Minecraft: Education Edition early access for educators around the world. The early access version of Minecraft: Education Edition is available now, and gives educators a chance to install and try an early version of the experience for free.
The early access version of Minecraft: Education Edition follows a Beta program which took place in May, collecting feedback from more than 2,000 students and educators representing more than 100 schools in 26 countries around the world. The latest version includes several key features requested by the education community to enhance the learning environment, including:
Easy Classroom Collaboration: enables students to collaborate together to build projects and solve problems – with an entire classroom of up to 30 students playing in a world together without a separate server required.
Camera and Portfolio: students are able to collect evidence of learning in the game to demonstrate their progression.  The camera and portfolio features allow students to take screenshots of their work and document the development of their projects.
Non-Player Characters: An educator may create an NPC (Non-Player Character) to act as a guide for students in the game, giving instruction, providing more information, and also allowing educators to insert an active web link to additional references.
Chalkboards:  Similar to an NPC, educators can use chalkboards to communicate learning goals, provide information, give explicit instructions, or challenge students with problems to solve within the game.
Simple, Secure Sign-in:  Individual student and teacher logins help identify each player in the game, and ensure data privacy & security while playing Minecraft: Education Edition.
Tutorial World: For educators or students new to Minecraft, a tutorial world is available that will guide players on in-game navigation, crafting, and placing and breaking blocks.
In addition to the product features, Microsoft has released updated lesson starters and starter worlds to help educators get started quickly using Minecraft: Education Edition.  A range of sample lessons are available for educators to use across subjects and age levels.  Each lesson includes learning objectives, activities, suggested reflection questions, and evidence of learning criteria. Some example lessons include "City Planning for Population Growth", "Exploring factors and multiples", and "Effects of deforestation".
Finally, the early access version of Minecraft: Education Edition will be very similar to the final release in September. Click HERE for the full announcement; HERE for a Q&A; and HERE to download some images.