PC Games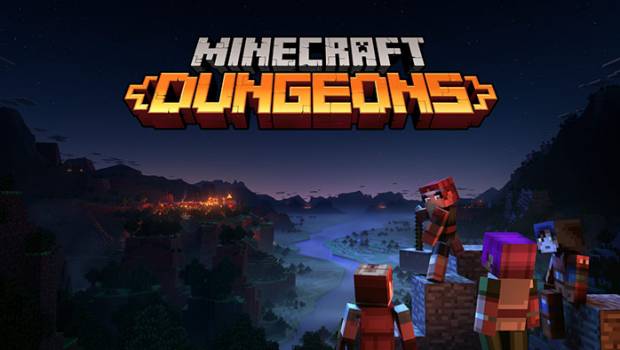 Published on May 26th, 2020 | by Andrew Bistak
Minecraft Dungeons Review (XBox One, PC)
Summary: Minecraft Dungeons is the perfect distraction and while it doesn't offer much in terms of originality, it's an enjoyable hack 'n slash game set the wonderful backdrop of Minecraft in this family friendly version of Diablo
From the international BLOCK-buster hit Minecraft comes an all-new adventure in a classic dungeon crawler set in everyone's favourite sandbox video game universe. At its core, Minecraft Dungeons channels the classic Dungeons & Dragons archetype with elements of Diablo, Gauntlet and almost all the LEGO video adventure games that creates a fun family-friendly hack 'n slash adventure game. Sure it's a grind but it's a fun grind as you fight your way through a plethora of never ending enemies set to the inspiration and graphics of Minecraft.
There is a story behind Minecraft Dungeons with a splash of humour and when the Arch-Illager acquires the powerful Orb of Dominance, the world of Minecraft is in a dire state as his army ravages the land as he seeks total domination. While a hero makes himself known, he is quickly squashed (literally) at the start of the game in an amusing cinematic, only to be replaced by your character who must save the world from the Arch-Illager… cue in the heroic music! There's also plenty of old-school charm in this game as you can team up with three other players for both online or couch co-op fun as you use both melee and ranged weapons to smash, shoot and hack your enemies to pieces.
Like traditional RPG's, you can customise your character's appearance before taking on the enemies of the Arch-Illager and level up as you defeat enemies that in turns allows you to upgrade in order to become more powerful and of course, heroic! Combat is fun and my favourite items are those ranged ones that allow me to fight from a distance such as a bow and when tweaked with enhancements, this weapon does become a powerhouse. The good thing about the combat system in Minecraft Dungeons is that the customisation options of both weapons and armour is great which does add to the longevity of the title. If you die, you can die up to three times before you are transported back to the hub which can sometimes be a chore if you just lost to a boss because you then need to start the level again.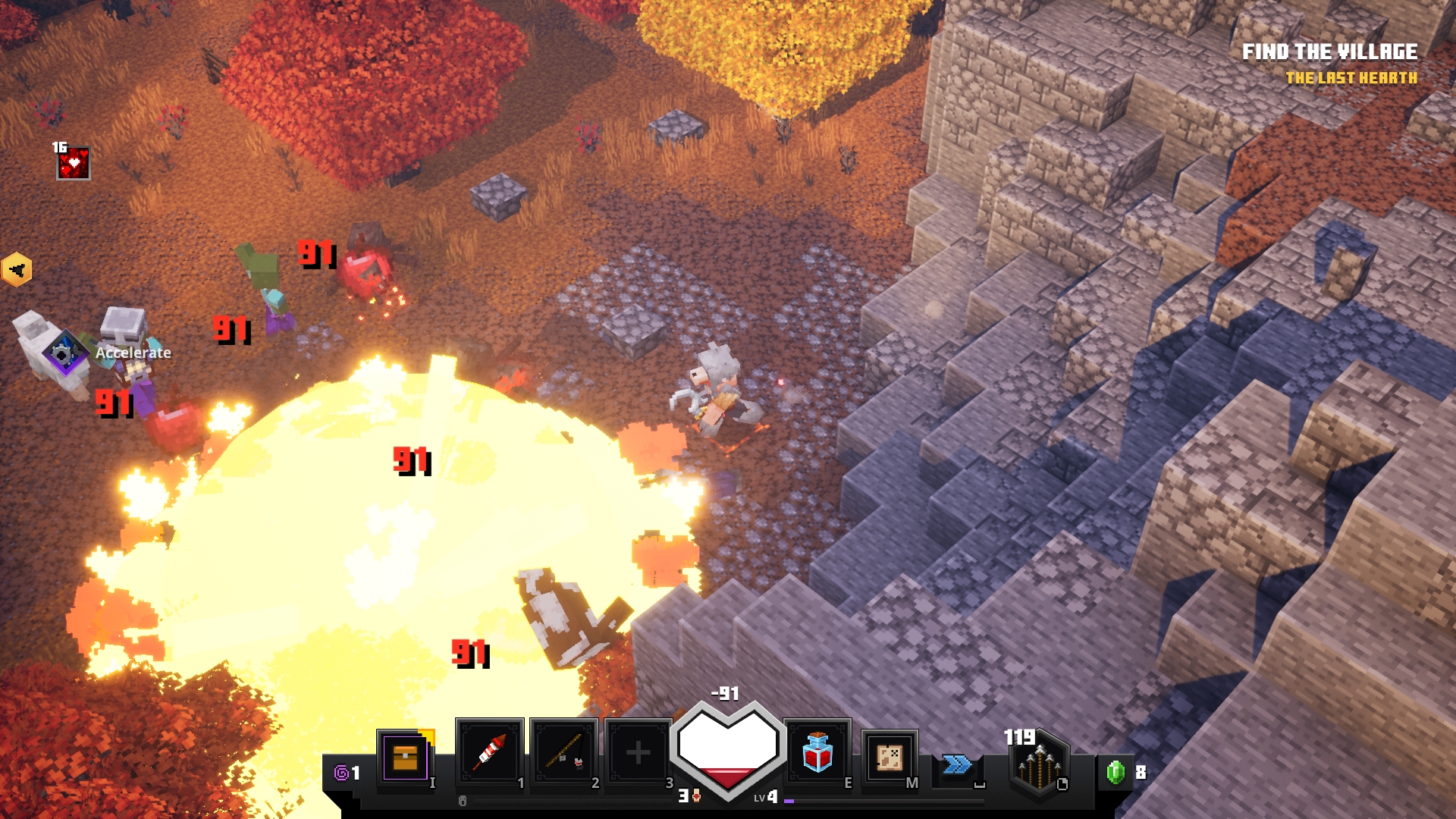 While the game starts slow and your missions are a little basic, things do pick-up and become considerably more epic as not only your powers increase but so do the enemies, including some challenging boss battles along the way. You can also tweak the mission difficulty and as you progress, you also level up, more so your items with various enhancements. Along the way you can sell items to make money and of course help the denizens of Minecraft from the impeding army of Illagers with lots of missions to engage in. Playing the game solo is fun, however if you want to ramp things up, multiplayer is where the fun is really found. It just makes the game more appealing, especially working as a team in this pseudo Dungeons & Dragons universe set to Minecraft. All in all, it's an honest and fun gaming experience.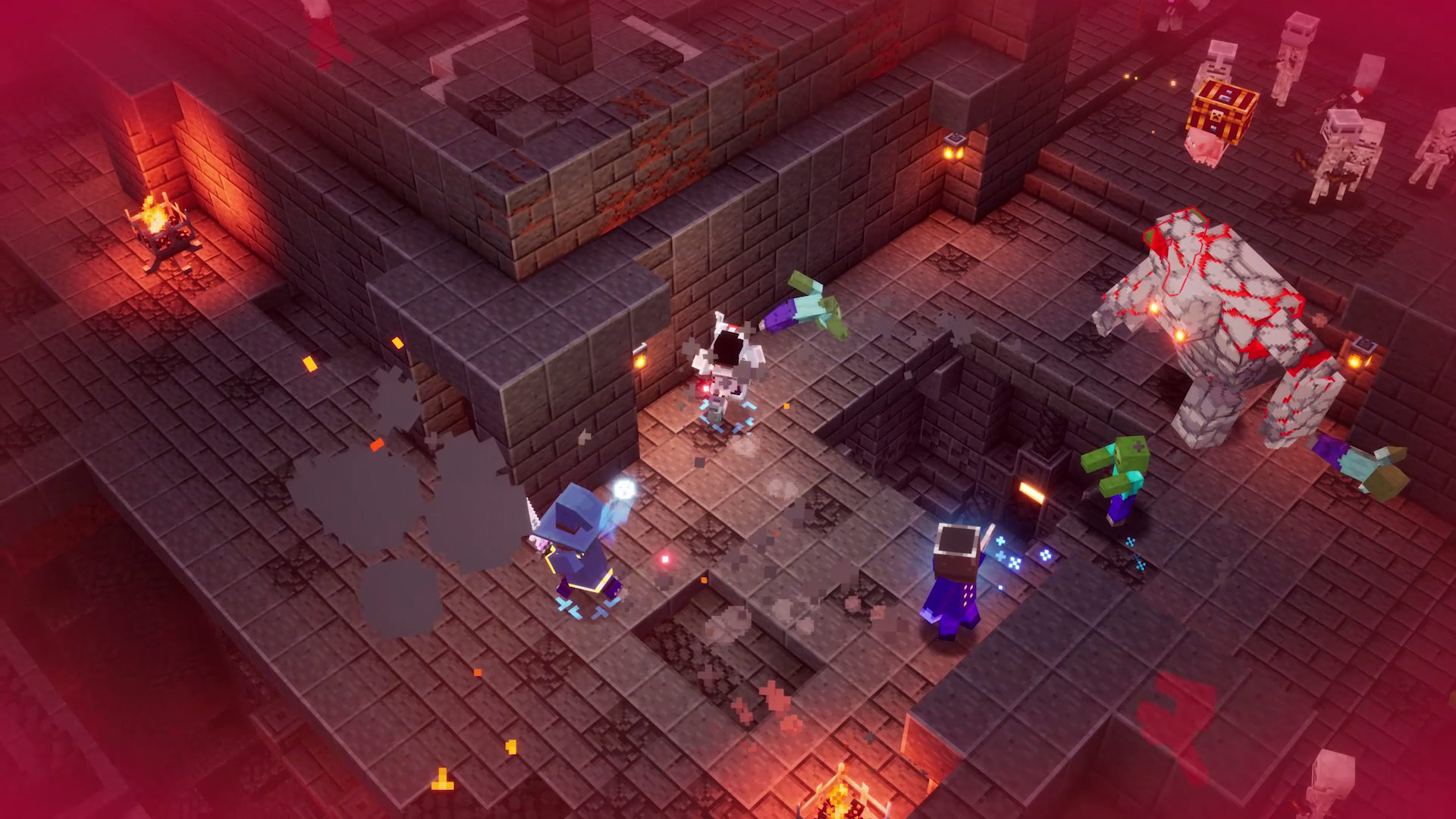 Graphically, Minecraft Dungeons looks fantastic on the Xbox One and really channels the aesthetics of this universe well. Add in well designed environments with various leveling, glorious lighting effects and areas that look quite different and this game looks good. Audio is equally impressive with its sound effects, voice acting and great soundtrack. Furthermore, the game has this great colour palette which really pops on the Xbox One and while it may look a little simplistic to non-Minecraft fans, it's actually quite a well-designed gaming world… just look at the screenshots in the review as the lighting in the game is brilliant, especially the special effects and lava glow. Adding to this is the clever character design, considering the limitations of the Minecraft blocks.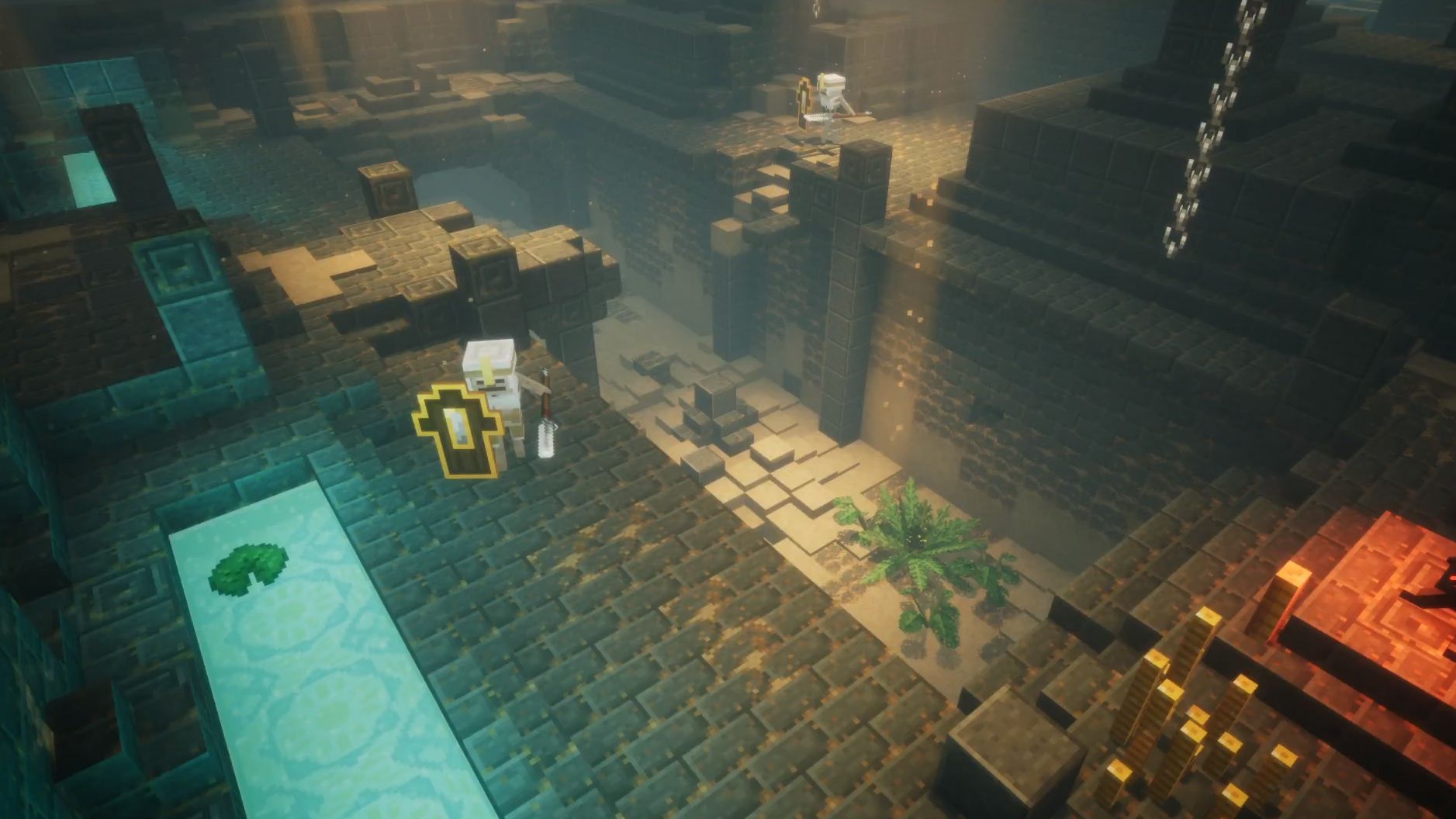 Final Thoughts?
Minecraft Dungeons is the perfect distraction and while it doesn't offer much in terms of originality, it's an enjoyable block… err… hack 'n slash game set the wonderful backdrop of Minecraft in this family friendly version of Diablo with good gameplay, graphics and audio to help get you lost in pure entertainment. It's also a game that is played better with friends so if you need some mindless entertainment, check out Minecraft Dungeons!
Game Details
Minecraft Dungeons: Fight your way through an all-new action-adventure game, inspired by classic dungeon crawlers and set in the Minecraft universe! Up to four friends can play together, or you can brave the dungeons alone. Battle new-and-nasty mobs across action-packed, treasure-stuffed, wildly varied levels, all in an epic quest to defeat the evil Arch-Illager!
For more information, please visit https://www.minecraft.net/en-us/about-dungeons/