News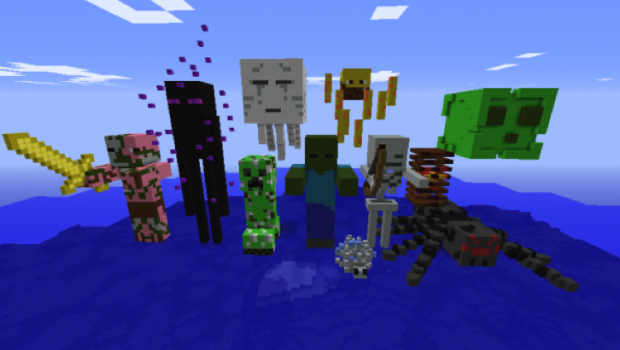 Published on August 29th, 2014 | by admin
Minecraft ™ competition – build the Eureka Stockade and themed school holiday program
The Museum of Australian Democracy at Eureka (M.A.D.E) is running an online Minecraft™ competition where under 18's can show their best Minecraft™ Eureka Stockade – full details attached.
Competitors will build their stockades on a custom Minecraft™ server called MADECORE, a digital environment where all competitors can interact, collaborate and build on ideas from one another. The winning model will be the one that builds a fun, creative version of the Eureka Stockade.
"We are very excited to be collaborating with The Museum of Australian Democracy at Eureka (M.A.D.E) and engaging more kids in Australian history by using gamification," says Craig Josic, the Co-Founder of The Core.
The competition opens on Monday 1 September with all the details at www.made.org including registration instructions and 'how to' videos available Monday 1 September.
To complement the competition, we've made our September School Holiday program fromMonday, September 22nd – Friday, October 3rd all about Minecraft™. FREE Daily Program includes:
– Minecraft™ themed Exhibition Worksheet. – Minecraft™ play using M.A.D.E's laptop and tablet devices.
– Minecraft ™ themed Papercraft Activities.
– Cyber Storytime (11am & 2pm)
Find a Minecraft™ Miner
Tiny miners, their wives and children, redcoat soldiers, police troopers and even the pikeman's dog have been turned into Minecraft™ figures and hidden around M.A.D.E's exhibition. Use the worksheet as a guide and see if you find them all.
Minecraft Lab
M.A.D.E's digital devices have been set up for you to use. Learn to use Minecraft™ if you've never tried it before or come in and show-off your expertise. The Minecraft Lab will also host a selection of papercraft activities inspired by the popular game. Cut it, fold and colour it in, then take your creation home or leave it to be exhibited at M.A.D.E. 
Cyber Storytime (11am & 2pm)
A colonial goldfield constructed inside a Minecraft™ terrain is the backdrop for this adventurous tale.  Displayed on M.A.D.E giant, digital touchscreen, this story will take you on a block-by-block walk through of the Eureka Stockade.