Games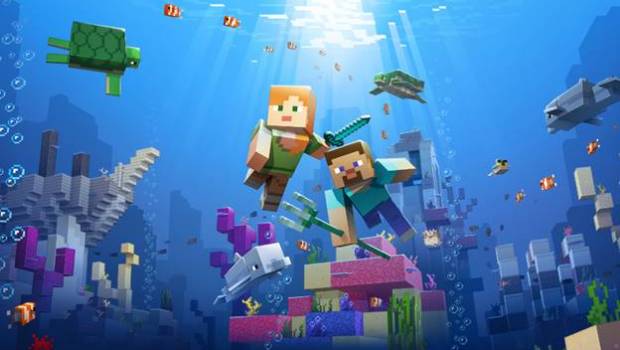 Published on July 11th, 2018 | by Admin
Minecraft Aquatic Update Phase Two is out today!
The Update Aquatic Phase Two Splashes onto Your Screens Today! 
What's happening? The Update Aquatic rolls out in full force with Phase Two available today for players on Minecraft Java Edition and Bedrock Engine platforms! The Update Aquatic brings all-new forms of ocean life in a tidal wave of new Minecraft features, including over 3,000 different types of tropical fish, a new weapon called the Trident, which includes four special enchantments – Loyalty, Impaling, Channeling and Riptide –  and many more underwater adventures for the community to embark on. Phase Two features greater improvements to gameplay mechanics, and players can now enjoy the company of turtles alongside their other fishy friends!
What makes this update different from other, land-based updates? The Update Aquatic introduces several firsts for the Minecraft franchise:
Procedurally generated tropical fish
Variations of size for some adult mobs (salmon & squid)
Nine ocean biomes
New water physics and the ability for some blocks and water to exist within the same place (water-logged blocks)
The Update Aquatic is also the first release where the Java AND Bedrock teams worked side-by-side to co-develop a fully featured update to both codebases within the same timeframe.
For the full announcement and more information, head over to Minecraft.net.