Games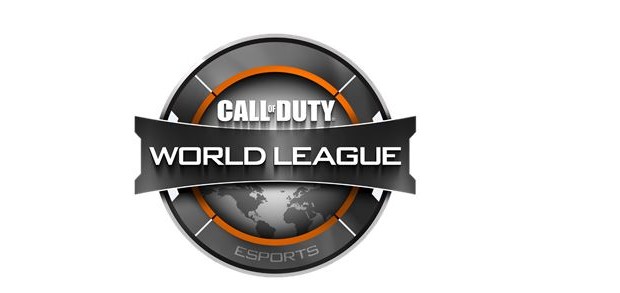 Published on March 24th, 2016 | by admin
Mindfreak wins initial Stage of Call of Duty World League, Presented by PlayStation®4 in ANZ Pro Division
The introductory Call of Duty World League, Presented by PlayStaion®4 ANZ Pro Division Stage 1 Finals took place over the weekend (19th-20th March 2016) in Sydney with 12 of the top teams from Australia and New Zealand competing for a place in Stage 2 and a share of $150,000.
Mindfreak were crowned champions of Australia/New Zealand cementing their claim as the region's leading Call of Duty team. Coming up against a tough Tainted Minds roster, Mindfreak dominated the playoff final 4-0.
The relegation element of the Finals saw three out of the four relegated Pro Division squads re-qualify for Stage 2, with Plantronics Nv, Apotheon and Chiefs all taking down their Challenge Division opponents.
Team Exile5 were the only professional team to get relegated out of Stage 2 of the competition, after they were drawn up against the Challenge Division's Incept eSports roster and subsequently beaten 4-1.
Incept eSports and the other three teams will be competing with Mindfreak, Tainted minds, Orbit GG and Team Immunity in the CWL ANZ Pro Division Stage 2. Stage 2 will offer another prize pool of $150,000 and a chance to qualify for the Call of Duty Championship this fall.
The CWL ANZ Pro Division Stage 2 begins 19th April and can be seen live streamed across the globe via www.twitch.tv/callofduty and directly in-game from the Call of Duty®: Black Ops III Live Event Viewer.
The next challenge for Mindfreak is The Crown Invitational, where they will be pitted against two of the world's best professional Call of Duty® eSports teams OpTic Gaming (US) and Millenium (UK) who are flying down-under to compete head-to-head with the best teams from Australia and New Zealand, in-front of a live audience for a share of $70,000 AUD in prize money.
The Palms – Crown Melbourne will be the stage for the Call of Duty World League Challenge Division ANZ Presented by PlayStation 4, in partnership with Crown on April 9-10. Taking place over an action-packed weekend, spectators will have the opportunity to witness the highest level of competitive eSports console gaming on the No. 1 top-selling video game of 2015, Call of Duty: Black Ops III. The tournament will be administrated and broadcast by CWL Pro Division partner ESL.
Tickets available here:
Further event info here:
PRO DIVISION TEAMS: STAGE 2
Mindfreak: 
Mitchell "BuZZO" Mader
Conrad "Shockz" Rymarek
Lincoln "Fighta" Ferguson
Denholm "Denz" Taylor
Winnings: $44,000 USD
Tainted Minds:
Hayden "Damage" Handakas
Billie-Jake "Chilean" Parrra
Jacob "Fate" Fitzpatrick
Reef "Eminence" Galloway
Winnings: $34,000 USD
OrbitGG:
Steven "Azzi" Azzi
Daniel "Nvs" Svircic
Kainen "Swiftazor" Kini
Giancarlo "Nimble" Vagnini
Winnings: $20,000 USD
Team Immunity:
Ryan "killerpi3" Wallath
Guy "Guydra" Worthington
Nathan "bacabec" Munro
Rene "Zeuss" Corporaal
Winnings: $20,000 USD
ChiefsESC:
Jake "Hopey" Hope
Dean "Dean" Beldzinski
Mitchell "Vqnishhh" Dame
Jack "Rival" Prendergast
Winnings: $8,000 USD
Apotheon Esports:
Adam "DizmuLL" Briers
Nathan "Carry" Hampton
Cody "Excite" Rugolo
Jackson "Spaydz" Spadaro
Winnings: $8,000 USD
Nv:
Kyle "Vilesyder" Colyer
Daniel "Claw" Taylor
Justin "Fergz" Ferguson
James "Macka" Mckenzie
Winnings: $8,000 USD
 Incept:
Jacob "JayTex" Reeves-Parmenter
Nikolai "Kritikal" Seth
Jayden "Setzy" Hewitt
Joshua "Yoshi" Nolan
ACTIVISION, CALL OF DUTY, CALL OF DUTY BLACK OPS, and stylized roman numeral III are trademarks of Activision Publishing, Inc.  All other trademarks and trade names are the properties of their respective owners.