Films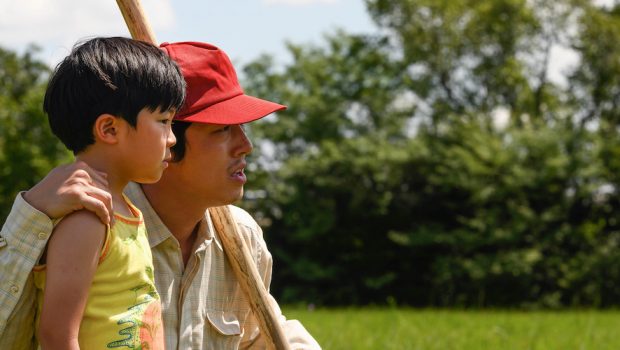 Published on February 24th, 2021 | by Damien Straker
Minari – Film Review
Reviewed by Damien Straker on the 24th of February 2021
Madman presents a film by Lee Isaac Chung
Produced by Dede Gardner, Jeremy Kleiner, and Christina Oh
Written by Lee Isaac Chung
Starring Steven Yeun, Yeri Han, Alan Kim, Noel Kate Cho, Youn Yuh-jung, and Will Patton
Music by Emile Mosseri
Cinematography Lachlan Milne
Edited by Harry Yoon
Rating: PG
Running Time: 115 minutes
Release Date: the 18th of February 2021
Minari, American filmmaker Lee Isaac Chung's fourth film, is a touching and funny observation of the personal costs of adaptation. Sizable thematic questions relating to capitalism and the fragility of cultural roots are embedded in the film's 1980s setting. It was a period in US history where under Ronald Reagan immigrants from South Korea prospered by developing small businesses. Chung himself was raised in Arkansas by his South Korean parents. He longed to make a film for his daughter that stressed the lengths his parents took to establish themselves in the US. His father was inspired to migrate by watching many Hollywood films romanticising the American Dream. Chung himself was influenced by John Ford's The Grapes of Wrath (1940) to create Minari. The influence of popular culture and pivotal biographical details have evoked a cultural and thematic dilemma about whether one's heritage can survive while pursuing American capitalism.
The film contains two plotlines underlining the cultural dilemma of a South Korean family. Steven Yeung (The Walking Dead; Burning) plays Jacob, an optimistic fellow who moves his family from California to Arkansas. His dream is to develop fifty acres of farmland. His wife, Monica (Yeri Han), is shocked to relocate to a tiny caravan on the farming property. Their children are also restless, including their daughter, Anne (Noel Kate Cho), and her younger brother, David (Alan S. Kim). The latter has never been to Korea. To overcome their trepidation, Monica tries involving the family with the local church. Jacob is also aided by a war veteran, Paul (Will Patton). While they work well together on the land, Jacob is deterred by Paul's religious beliefs. He is a Pentecostal believer and seen carrying a cross on the roadside. In a subplot, David is weary about meeting his grandmother, Soonja (Youn Yuh-jung), for the first time. While tepid, the time they spend bonding dissolves the unfamiliarity and cultural barriers between them.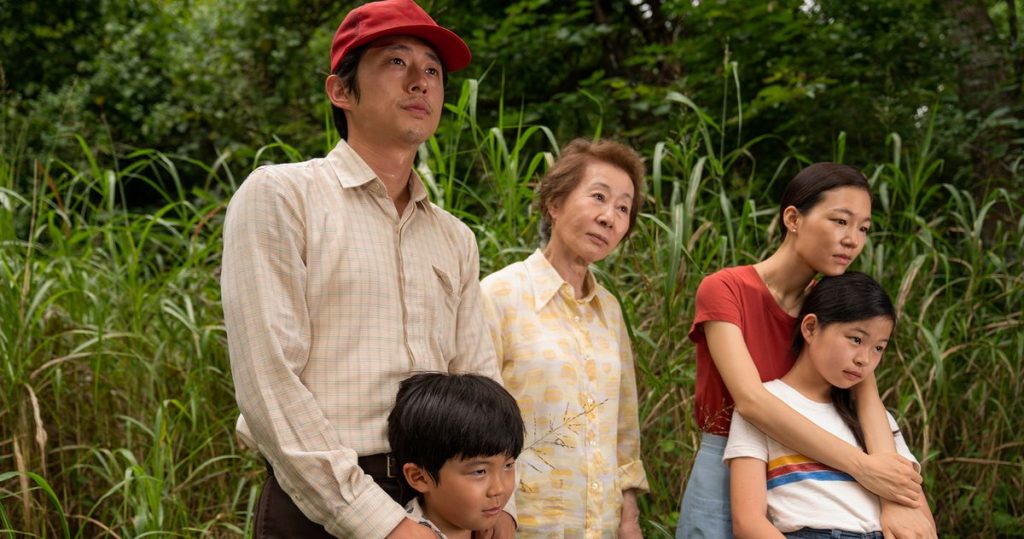 In Minari, cultural bonds are sacrificed as immigrants adapt to America's capitalist ideology. Jacob is a sympathetic man who seemingly wants the best for his family. Initially, he embraces his heritage to succeed. For example, rather than purchasing an expensive well, he digs one himself. He tells David that Koreans use their brains to succeed. Yet he is also drawn towards selling American crops and declares, 'this is the best dirt in America'. His fatal flaw is being blinded by pride. He is determined to provide for his blood family back home that we never see, arguing he is the eldest child. Soon he neglects his most immediate relationships, which strains their close family bonds. Without a strong income, challenges mount, such as a rapidly declining water supply. The cracks in his marriage also grow visible. 'This isn't what you promised', Monica says to him upon viewing the trailer. The line characterises the disillusionment present in their relationship. Through these difficulties, Jacob transitions from optimistic to disgruntled. He is resigned to losing his family until he proves selfless under pressure.
Fortunately, the way Chung effortlessly balances the drama of a capitalist dream with humorous generational comedy resolves the plotlines. David is afraid of meeting his grandmother because she is an unknown quantity to him: a foreigner from a place he has never experienced. When he is introduced to her, he tries hiding behind his mother's skirt. Later, he shares his room with Soonja and complains, 'she smells like Korea!' He also pranks her by tricking her into drinking his urine while she is distracted watching television. Her response is critical. Her child-like nature ensures that she does not grow angry and does not physically punish him. Instead, she assures Jacob that the prank was funny. Her reaction is crucial to building her relationship with David and so too is her insistence on growing minari in a small pocket outside. Her embodiment of humour and cultural roots results in a slightly abrupt ending that answers a major question about commerce and heritage when adapting to a new environment.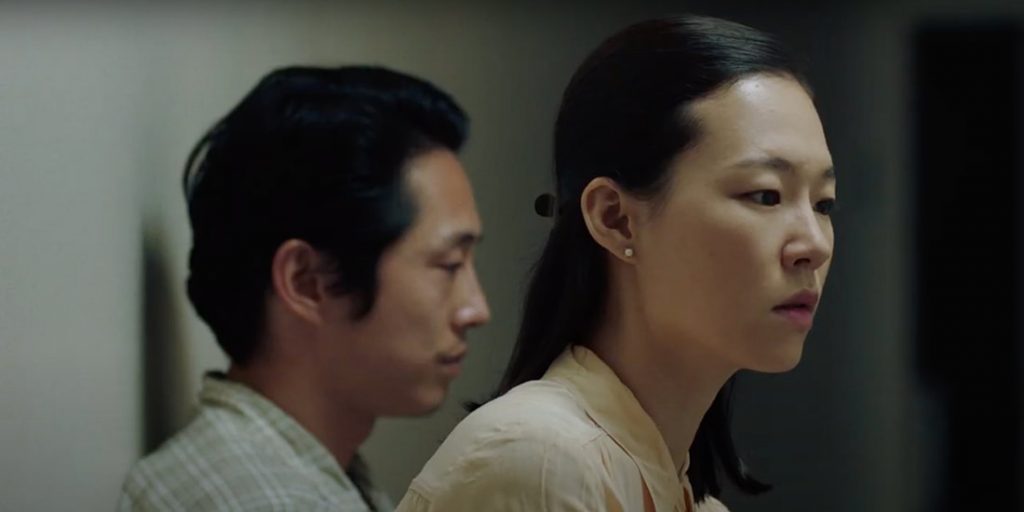 Another asset of balancing comedy and drama is enriching the characters' deep psychology. Minari dramatises a man selfishly pursuing his dreams at the expense of family until he makes sacrifices for his loved ones. Yet the bleakness of the narrative is countered by genuinely hilarious comedy that is purposeful and never mean-spirited. An example is the character Paul. His ramblings are bizarre, but he is still an efficient worker, disarming, and affable. Jacob disapproves of him visiting the family, especially when he blesses the trailer. It is an example of how a comic relief character is provided depth that deters them from becoming a caricature. Other moments are hilariously dry. Jacob drives alongside him as he is carrying his cross and asks, 'hey, you need a ride?' Soonja's scenes also counter the waning marriage. The relationship between Soonja and David mirrors the type of joy that once existed in Jacob and Monica's lives. Yet it is said that once people come to America, they forget everything. The couple poignantly reminisce about their promise to each other by stating, 'we'd go to America and save each other'. The line articulates the difficulty of adapting to the American Dream due to conflicting ideologies, such as capitalism and the preservation of cultural instincts.
Chung's formal and stylistic choices are pivotal in amplifying his thematic goals. He and Australian cinematographer Lachlan Milne shoot two contrasting spaces. Jacob's plotline is filmed in the open field where he farms with Paul. The area's broad spatiality is framed from a wide angle shot. The camera angle emphasises the area's lush green naturalism. The depth of the frame infers the vastness of the land and Jacob's unfulfilled dream to create fifty acres of farmland. It is also suggestive of his cultural dislocation. While previously located in California and alternating between speaking Korean and English, the field reflects the family's uncertainty regarding how it will adapt and support itself by selling American crops. The fear and uncertainty surrounding the American Dream is later embodied by Monica. Her intensity and claustrophobia are underlined through the trailer's narrow spatiality. It reflects the tension building between the couple and the limitations of their activity. The kids are relegated to watching television or attending a chicken sexing factory with their parents until Monica decides to attend church.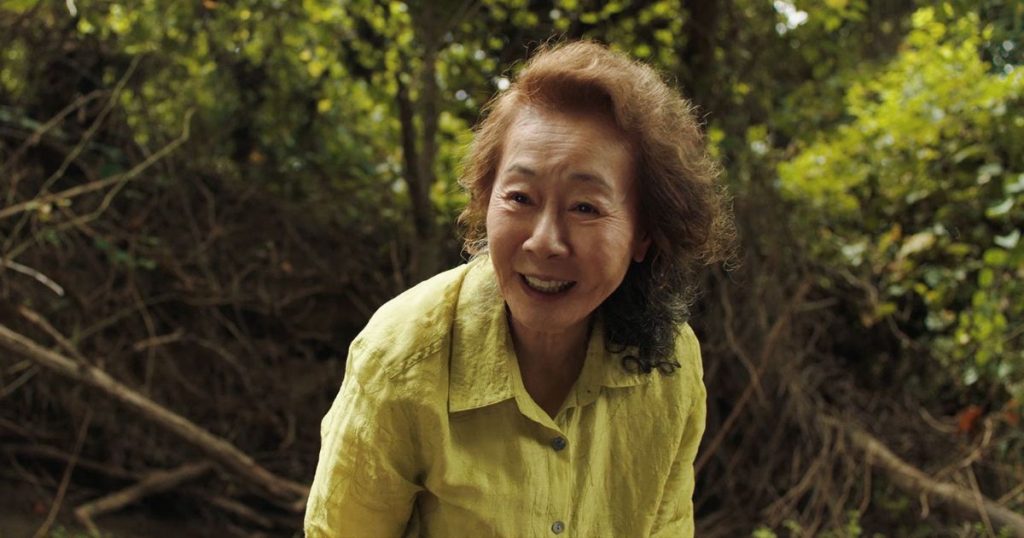 The strong performances reflect Minari's humanity and verisimilitude. Steven Yeun was mesmerising in the intense Korean character drama Burning. He subtly expresses Jacob's transition from an optimist to increasingly disgruntled as Monica's trust dissolves. There is something darkly funny about how annoyed he grows around people, such as when he wishes that Paul would leave their house. His decline and disillusionment recall George Bailey from It's a Wonderful Life (1946). Monica is also played with visible intensity by actress Yeri Han. From the outset, she embodies the anxiety of moving out of one's comfort zone and the fear of lacking personal security. Meanwhile, Noel Kate Cho and Alan S. Kim are perfectly naturalistic in their mannerisms and behaviour. The authenticity of their performances reflects how acutely Chung observes family dynamics. Will Patton also excels at making Paul harmless and kind. The film's best performance is arguably from Youn Yuh-jung whose career spans over fifty years. As Soonja, the humour she elicits from this character is incredibly funny and moving. Rather than being a strict grandmother overly governed by tradition, she is someone who adopts child-like mannerisms and inflicts the joy missing from the family's new life. Her relationship with David grows into an appreciation of culture without delving into sentimentality.
Minari sharply articulates the difficulties of adaptation, specifically the cost of following the elusive American Dream. The film is about how the pursuit of the capitalist ideology comes at the expense of relationships and one's cultural roots. What is fascinating is how Chung portrays this personal dilemma as a realistic family drama, specifically the disintegration of a marriage, while unearthing humour. The film is at times incredibly funny due to the naturalism and the comedic timing of the performances. It is also touching without being mawkish. The only shortcoming is not of Minari's own making. The trailer, which I saw involuntarily at the cinema, includes an image critical to the story's climax. Why do companies do this? Do they think we will not see a movie unless it contains a dynamic action shot? Avoid the preview if possible. Regardless, the film is commendable for its rich ideas and the empathy it crafts for its characters.
Summary: The film is commendable for its rich ideas and the empathy it crafts for its characters.