Films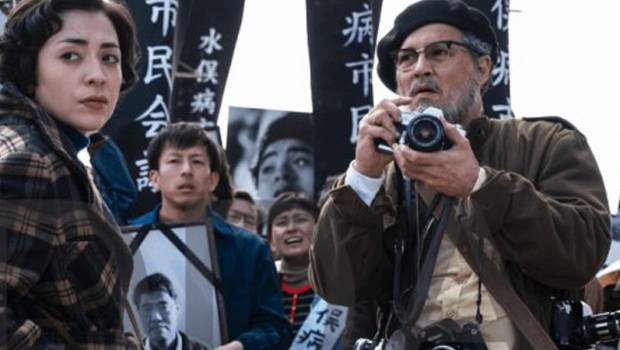 Published on March 31st, 2020 | by Harris Dang
Minamata – Film Review
Reviewed by Harris Dang on the 30th of March 2020
Hanway Films presents a film by Andrew Levitas
Produced by Johnny Depp, Andrew Levitas, Sam Sarkar, and Kevan Van Thompson
Written by David Kessler based on the book by Aileen Mioko Smith and W. Eugene Smith
Starring Johnny Depp, Minami, Hiroyuki Sanada, Bill Nighy, Jun Kunimura, Tadanobu Asano, Ryo Kase, Masayoshi Haneda, and Akiko Iwase
Edited by Nathan Nugent
Running Time: 115 minutes
Rating: TBC
Release Date: TBA
In these dark times we are experiencing today, filmgoers require much-needed respite to survive. Some resort to exercise, others resort to communicating with loved ones, while people like myself watch films. In this case, we have Andrew Levitas' Minamata.
The film's potential for success is high. Its strength is attributable to the vast talent in front of the camera, including established thespians Johnny Depp, Hiroyuki Sanada, and Tadanobu Asano, and rising stars like Minami. It also has a fantastic crew behind the camera, namely  cinematographer Benoit Delhomme, renowned composer Ryuichi Sakamoto, and editor Nathan Nugent.
Minamata's story is based on true events that have shocked the world and involves the ramifications of exposing industrial greed. Does the film succeed in paying respects to the people behind the story and provide its own compelling cinematic experience?
Depp stars as W. Eugene Smith, an acclaimed photographer who has grown tired over his years of work. He is drunk, depressed, and a pain in the ass to those still working with him. One of those people includes his editor over at Life magazine, Robert Hayes (Bill Nighy). After the two butt heads, Smith is willing for the rest of his days to drown in a haze of drugs and alcohol inside his photo lab.
A stroke of inspiration arrives in the form of Aileen (Minami). She is a Japanese woman who entices Smith through a fake photo endorsement and a nightclub date until she reveals her true intentions. She wants Smith to visit the small town of Minamata, Japan, to document an industrial impropriety via a Chisso chemical plant. The plant is responsible for polluting the waters with mercury dumping. It is poisoning the fish and humans who eat them and causing horrific congenital disfigurements and defects.
While initially hesitant, Smith finally agrees. After a few moments of PTSD, which hints at his prior engagement as a war photographer in Japan, he slowly becomes accustomed to the cause. He also becomes acquainted with the townspeople, including the Matsumuras (Akiko Iwase and Tadonobu Asano), who are the loving parents of a congenitally blind, mute, and paralysed girl; Mitsuo Yamazaki (Hiroyuki Sanada), a headstrong activist and organizer; Kiyoshi (Ryo Kase), a dedicated film cameraman afflicted with the disease; and Nojima (Jun Kunimura), who is the cold-hearted boss of the Chisso plant who had the galls to justify his actions with numbers.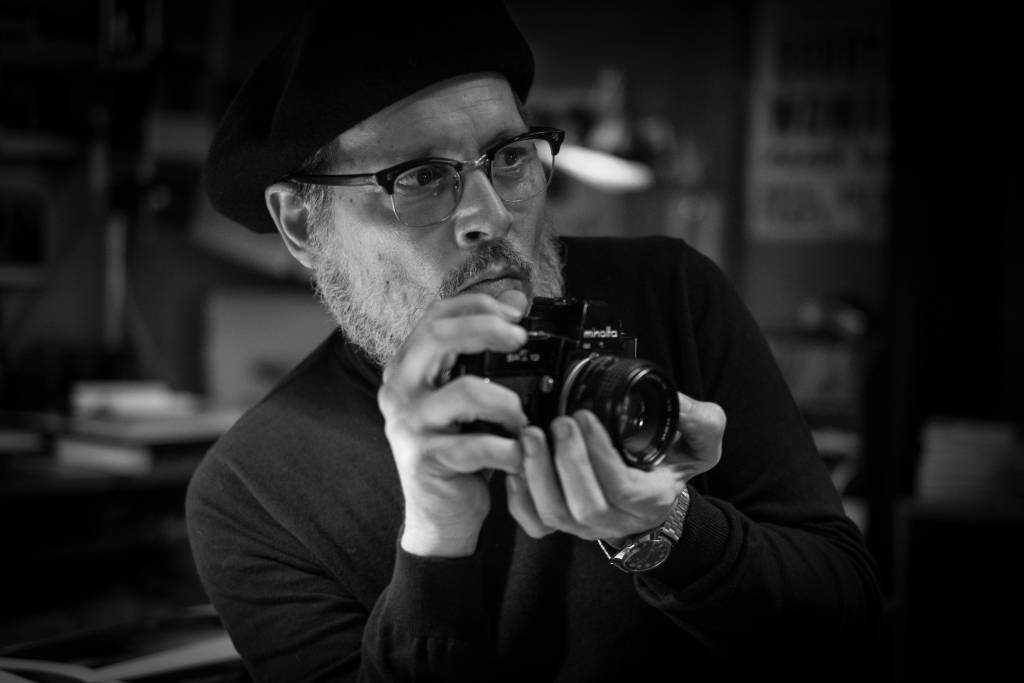 Does Minamata live up to its potential? While beautifully assembled and performed, the storytelling leaves a lot to be desired. For example, the script by Levitas and co-writers David K. Kessler, Stephen Deuters, and Jason Forman is problematic. It is filled with clichés, including corruption enticing the protagonist, a struggling artist achieving redemption, and a brief romantic interlude between Smith and Aileen. Interestingly, the majority of the film's events really happened but resemble tropes rather than being substantial or stirring, which is Levitas' fault.
His staging of drama is quite blatant at times, which is surprising considering the tragedy behind the story. The content is enough to draw the audience in but Levitas tries too hard to reinforce the drama, which makes it laughable at times, particularly when Nojima propositions Smith for a bribe in exchange for his silence.
Nonetheless, the cast and crew bring their A-game to the proceedings. Levitas keeps the pacing steady and nails the finale foreshadowed at the beginning. It sparks the birth of the striking photo called Tomoko Uemura in Her Bath. Depp is almost unrecognisable as Smith and reminds us of his talents away from the overdone shtick he has done for years.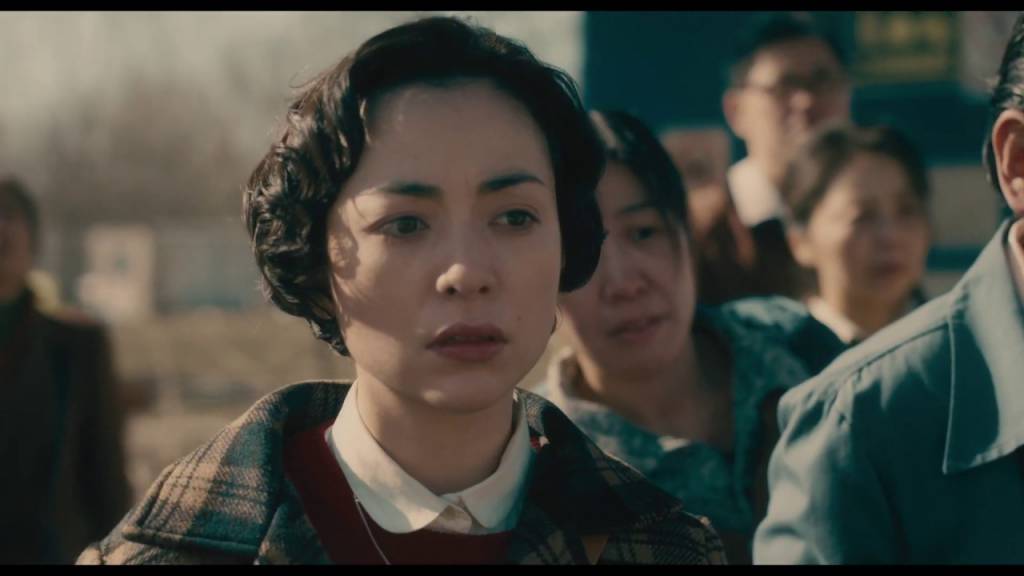 Apart from the scenes of self-loathing and the arguments with Nighy (who is enjoyable to watch, with his strange attempt at an American accent), he brings an amiable low-key gravitas to the role that makes the drama work and supports the cast around him. He does not overshadow the story with his marquee presence.
The Japanese supporting cast bring weight to their roles and overcome the English language barrier with their solid work. Sanada, Kunimura, Kase, and Asano are more than credible as they make their characters believable with integrity while Minami brings an alluring presence to the role of Aileen.
The cinematography by Delhomme manages to bring a lively verite feel. Using handheld cameras, extreme close-ups, and location filming in Minamata and Serbia brilliantly captures the turbulent and pensive pacing of the story, the moods of the characters, and the beauty of the settings. Sakamoto's musical score is beautifully melodic despite its copious use.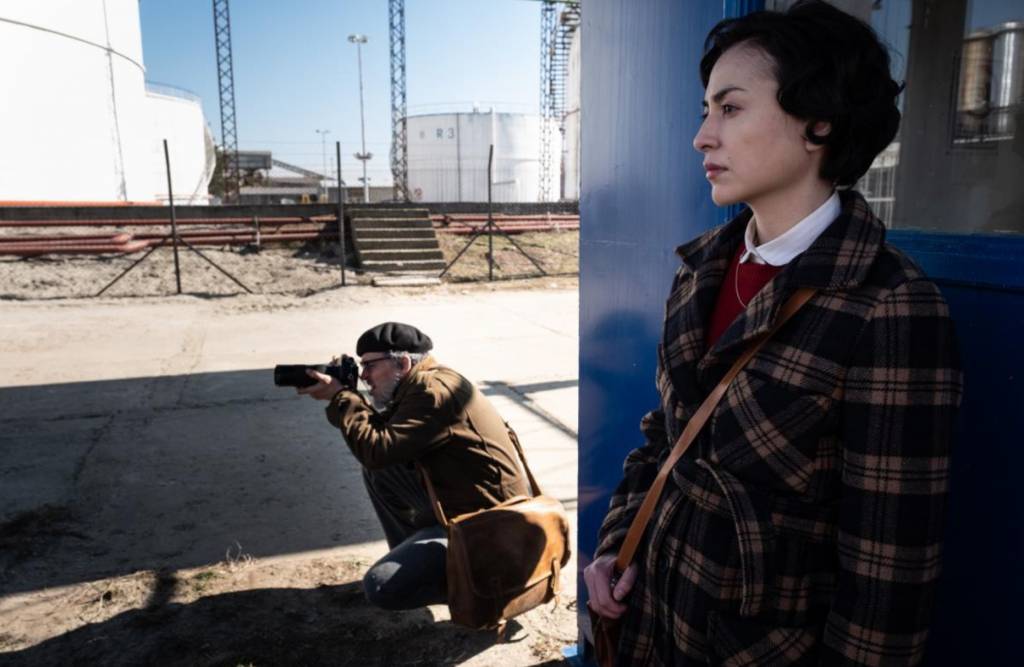 Overall, Minamata is a vivaciously packaged and compelling acted piece of work that overcomes its storytelling problems and reminds people of Johnny Depp's talents. Recommended.
Summary: A compelling acted piece of work that overcomes its storytelling problems and reminds people of Johnny Depp's talents.