Comics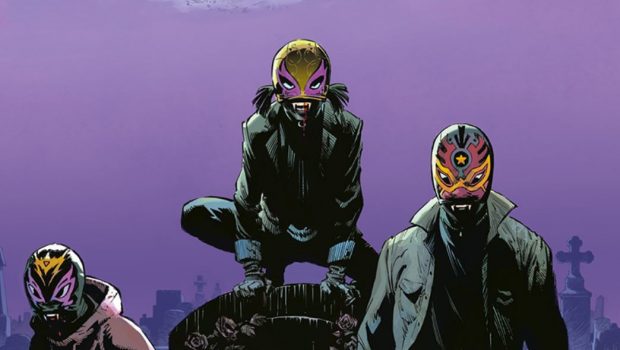 Published on September 14th, 2022 | by Adrian Gunning
MILLAR & RAMÍREZ SIRE VAMPIRE SERIES NIGHT CLUB THIS DECEMBER
Bestselling writer Mark Millar (The Magic Order,
Kingsman: The Secret Service) and fan-favorite artist Juanan Ramírez offer up a new series for readers to sink their teeth into with the launch of Night Club. This upcoming series will take flight in December from Image Comics and will join Millar's growing line of popular comics owned by Netflix.
Each issue of the series will boast an incredibly low price point of only $1.99.
"It's funny. I haven't launched a new superhero comic out there in about ten years, despite superhero comics being what I'm best known for with things like Civil War, Red Son, Old Man Logan, etc," said Millar. "But I wanted to wait until I had a genuinely fresh take because I love these things and it had to be something really different and I wanted an artist who's work just jumped off the page. We're also trying an experiment to see if a full size 24 page comic-book can work at $1.99 every month. We think readers are going to LOVE this package."
In Night Club, a group of unsuspecting 17-year-olds is bitten by a vampire and suddenly imbued with superheroic powers. The story unfolds as it asks: Now what? Do you live in the shadows and drink human blood? Or do you use your newfound abilities to become the costumed vigilante you've always dreamed of instead? You're bulletproof, you can crawl up walls, and you can turn to mist, bats, or even a wolf. Why not have a little fun?
Night Club #1 will be released on Wednesday, December 14 at comic book shops as well as across many digital platforms, including Amazon Kindle, Apple Books, and Google Play:
Cover A by Ramírez – Diamond Code OCT220052
Cover B by Ramírez B&W – Diamond Code OCT220053
Cover C by Greg Capullo – Diamond Code OCT220054