Games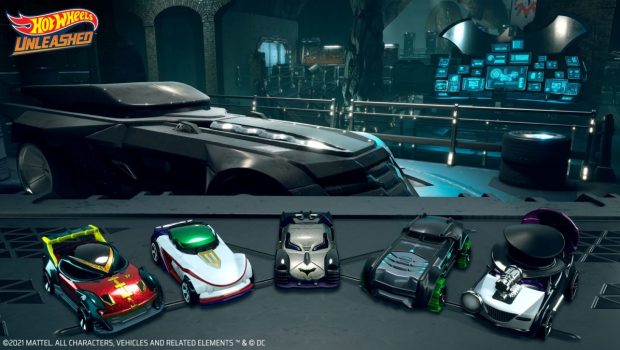 Published on December 5th, 2021 | by Adrian Gunning
Milestone releases the Batman Expansion for Hot Wheels Unleashed
The amazing post-launch plan for Hot Wheels Unleashed is moving forward. Today Milestone releases the Batman Expansion, a brand new themed DLC with content coming from the DC Universe, dedicated in specific to the Dark Knight legacy.
The Batman Expansion brings a huge amount of new playable content with a brand-new Career map to complete, inspired by Gotham, and a breathtaking new environment with many new tracks, the Batcave. The Expansion also includes 5 themed vehicles, The Penguin, Robin™ 2.0T, Armored Batman™, Batman™ Rebirth, The Joker™ GT, a new Track Builder Module, the Joker Funhouse Split, and many themed customisation items. The Batman Expansion is included in the HOT WHEELS™ Pass Vol. 1 or can be purchased separately from today.
Watch the Batman Expansion trailer here: https://youtu.be/je_UE1s5ZnU
Hot Wheels Unleashed offers players the opportunity to drive the cars as if they were playing with the die-cast toys. The gameplay includes adrenaline-filled races, an extended choice of Hot Wheels vehicles with different attributes and rarity levels that players can customise with different skins, and jaw-dropping tracks set in everyday-life locations with special track modules and interactive items. The game also features a revolutionary Track Builder enabling players to customise tracks in any game environment and share them with the game's community.
For more information, visit hotwheelsunleashed.com. Drivers can also join the #HotWheelsUnleashed conversation online at Facebook, Instagram, YouTube and Twitter.