Films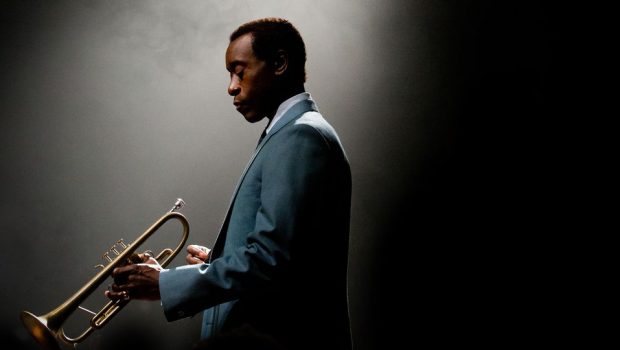 Published on June 19th, 2016 | by Curtis Mayfield
Miles Ahead – Film Review
Reviewed by Curtis Mayfield M-H on the 7th of June 2016
Sony Pictures presents a film by Don Cheadle
Written by Steven Baigelman, Don Cheadle, Stephen J. Rivele & Christopher Wilkinson
Produced by Darryl Porter, Vince Wilburn, Daniel Wagner, Robert Ogden Barnum, Don Cheadle, Pamela Hirsch, Lenore Zerman
Starring: Don Cheadle, Ewan McGregor, Emayatzy Corinealdi, LaKeith Lee Stanfield & Michael Stuhlbarg
Music by Robert Glasper
Cinematography: Roberto Schaefer
Edited by John Axelrad & Kayla M. Emter
Running Time: 100 minutes
Rating: M
Release Date: the 16th of June 2016
Biopics about musicians can be guilty of following a regular formula that most of us are used to seeing. The film might start with a musician in a contemporary setting then shift back to their childhood, gradually wading through the significant events of their lives. It's a recipe that works well in some narratives as it lays out the interesting points of a public figure's life. A different approach has been taken to laying out the blueprint for jazz musician Miles Davis' life with Miles Ahead. Instead of taking the lengthy approach of detailing Davis' long career in music, director Don Cheadle has honed in on a 'day-in-the-life' scenario of Davis. A day so cram packed with excitement and adventure it only makes sense that one single day could involve gun violence, cocaine and stolen music for an artist as sporadic and insane as Miles Davis. Cheadle has taken on a large load with this movie as he directs, co-writes, co-produces and plays the leading role. There's a lot riding on the talented acting veteran. Lucky for him all things pay off for the most part.
Cheadle embodies Davis perfectly. Everything from his raspy voice to the way he holds a trumpet is mirrored flawlessly. What is factual about this movie is the character and representation of Miles Davis. The rest is a mix of fiction and 'what-ifs'. Ewan McGregor plays the made up Rolling Stone journalist Dave Brill, who barges in on Davis in a time when the musician hadn't released any music for five years and was living as a hermit during the late 1970s. The character of Brill may not be real but represents the sneaky and intrusive journalists who were trying to uncover a story about Davis during his 'silent-period'. Though Brill does undermine Davis at different parts of the film, the two eventually partner up in a type of buddy-action narrative. A tape of Davis' music has been stolen by Columbia records and the two set off to get it. And by set off I mean they shoot guns, punch people in the face and snort cocaine. All the random things that probably did consume a lot of Miles Davis' time.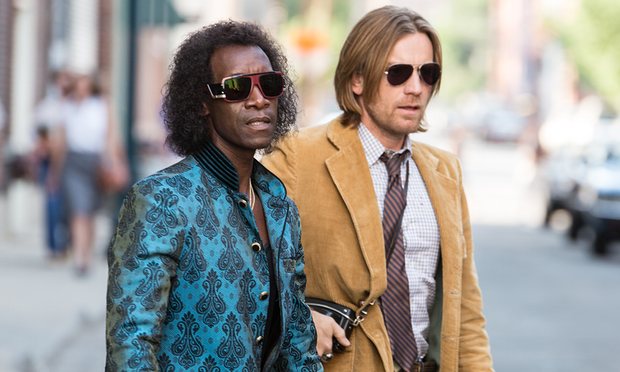 One thing that makes this movie great is its non-linear story telling. As we go through this single day there are flashbacks to 1945 where Davis met his muse and wife, Frances Taylor (Emayatzy Corinealdi), who featured on the cover of his album Someday My Prince Will Come. Cheadle holds nothing back by avoiding a sugar-coated image of the trumpet player. Davis is shown as a controlling and cheating husband who takes Taylor away from her successful dance career and puts her through hell with his paranoid and violent antics. For hardcore fans of Miles Davis or jazz in general, witnessing scenes of the talented musician creating iconic songs will be one of the highlights of this movie experience. For others who are casual listeners or total novices, there's enough plot and action to hold your attention with its Starsky and Hutch-like narrative.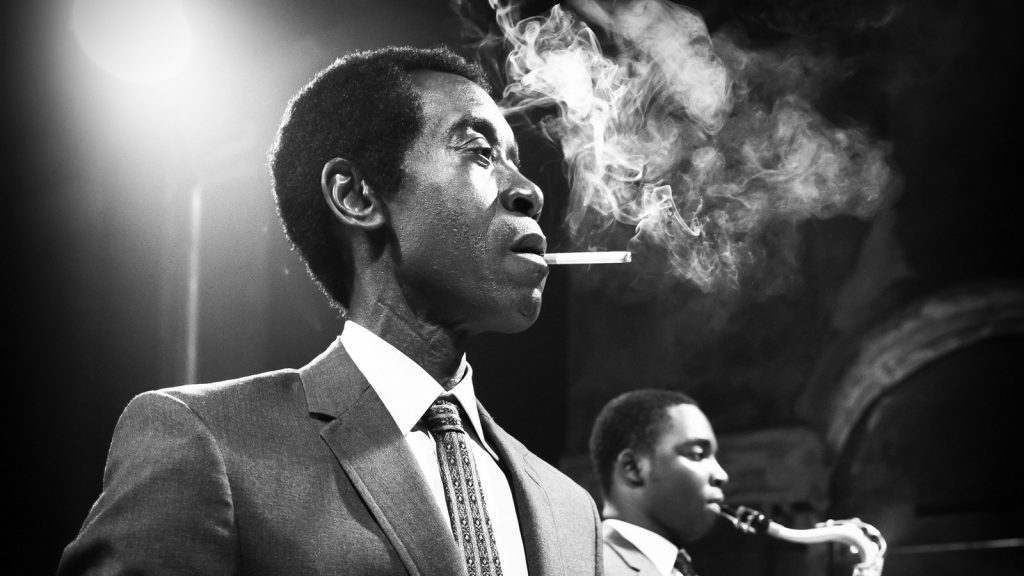 There is no neat and tidy ending to Miles Ahead and that's what the movie's main character probably would have wanted. There is some character development with Cheadle playing Davis as a total charismatic wreck who's haunted by his mistreatment of Taylor; while McGregor puts in a solid performance as a convincing 1970s music journalist. The two male leads play off each other well, showcasing enough chemistry that you wouldn't be faulted for hoping for a spin-off featuring the two. The rest of the cast if filled out brilliantly with Michael Stuhlbarg playing a villainous label head and Keith Stanfield (who played Snoop Dogg in Straight Outta Compton) as an upcoming trumpet player addicted to heroin. Both actors own their respective roles.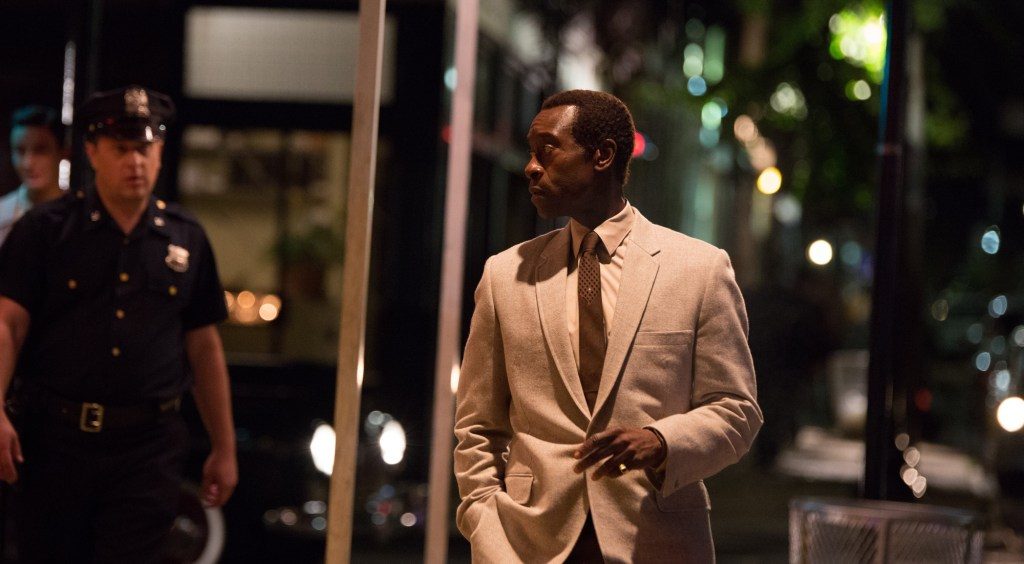 Don Cheadle and the other writers have put together a film that parallels Miles Davis' crazy and uneven music style with a rich mix of action, gangster themes and even comedy. Davis as a tragic figure is put on display here with this warts and all approach to telling his story. Davis himself might not be celebrated but his music is. The only romanticised idea is of 1970s New York City, which works as an amazing backdrop to this hectic and entertaining story. It's safe to say that Miles Davis would approve.
Summary: It's safe to say that Miles Davis would approve.