Games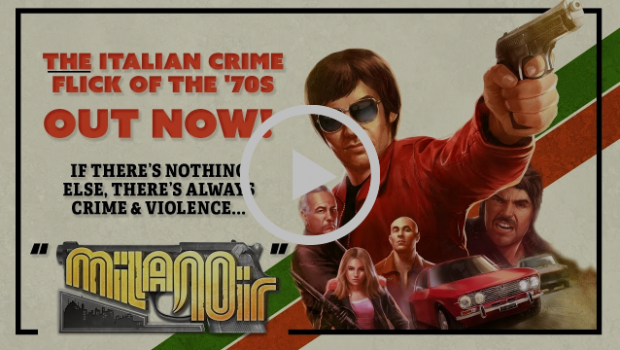 Published on June 1st, 2018 | by Admin
Milanoir Out Today on PS4, XB1, Switch and PC
May 31, 2018 – Good Shepherd Entertainment and independent developer Italo Games have launched Milanoir, a bloody action game tribute to the masterpiece Italian crime movies of the 1970. Milanoir is available today on the PlayStation®4 computer entertainment system via the PlayStation®Store, Xbox One through the Xbox Games Store, Nintendo Switch™ via the Nintendo eShop, and Windows PC through Steam for A$15.50 / NZ$16.49.
As a special bonus, Milanoir is available at a 10% discount on Steam throughout its first week of release. Steam users can also grab the exclusive Milanoir Special Edition, which includes the full game plus a downloadable copy of its soundtrack, for A$17,79 / NZ$18,90.
Inspired by classic films like Caliber 9 and Almost Human, Milanoir is a story of greed, betrayal and revenge drawn to life with groovy pixel art graphics and a funky '70s soundtrack. Sneak, choke and shoot your way through the violent criminal underbelly of Milan on the hunt for the man who framed you. Survive brutal gunfights, all-out brawls and spectacular vehicle chases while taking out anyone who opposes you.
Milanoir's entire action-packed campaign can be experienced solo or with a partner in crime in two-player local co-op (Switch users can play the full campaign in co-op on one system with each player using a Joy Con™ controller). There's also a fast-paced arena mode that will put your death-defying talents to the test.
Milanoir is rated M (Mature) by the ESRB. For more information, visitwww.goodshepherd.games/games/milanoir, follow the game on Facebook, and follow@GoodShepherdEnt and @MilanoirGame on Twitter.