Comics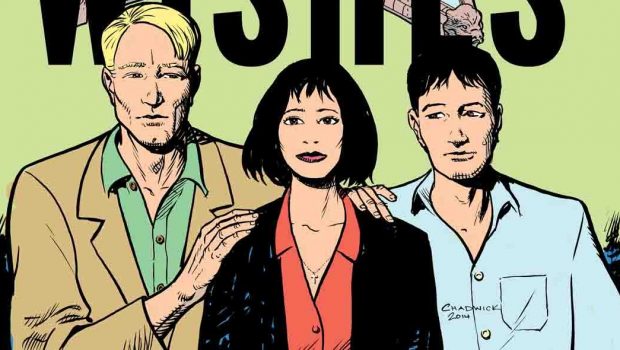 Published on April 22nd, 2017 | by Dana Folkard
MIKE RICHARDSON AND PAUL CHADWICK PEN A WISH OUT OF WATER!
Dark Horse Comics is proud to announce Best Wishes, an original graphic novel from Dark Horse founder and acclaimed writer Mike Richardson (Star Wars: Crimson Empire, 47 Ronin, Echoes) and Eisner Award–winning writer/artist Paul Chadwick (Concrete, The World Below, Gifts of the Night). Cowritten by Richardson and Chadwick, Best Wishes is Chadwick's first comics work since 2013!
When two strangers cast coins into a Central Park fountain, their dreams and desires become magically intertwined. Cal wants fame and respect and Mary craves true love from her pro-quarterback boyfriend, but destiny weaves a tangled fabric. Best Wishes is a Woody Allen-esque tale of New York, meme madness, fame's price, and secrets of the heart.
"Mike Richardson, arguably, is the Stan Lee of independent comics."—All-Comic
"Chadwick's gorgeously laid-out pages with their graceful, careful drawing serve to perfectly complement his thoughtful, contemplative writing."—Stephen Frug
Best Wishes hits shelves November 8, 2017, and is available for preorder at Amazon, Things From Another World, DarkHorse.com, and more!