Blu-ray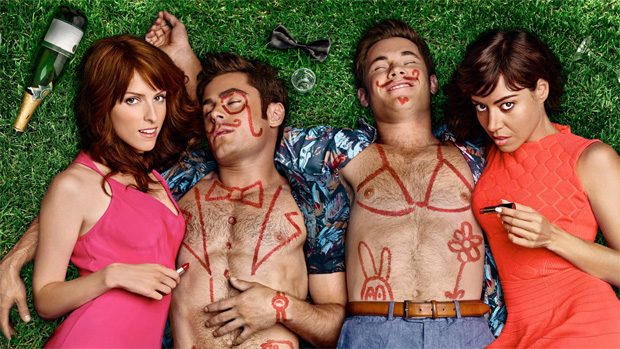 Published on October 30th, 2016 | by Tony Smith
Mike and Dave Need Wedding Dates Blu-ray Review
Summary: Mike and Dave Need Wedding Dates is a crude, fun and highly amusing comedy led by Zac Efron and Anna Kendrick!
Directed by Jake Szymanski, MIKE AND DAVE NEED WEDDING DATES is the hilarious new comedy movie starring Zac Efron and Adam Devine as two fast drinking and hard partying brothers who always think that they are the highlight of their parties. As a result, their partying has become a huge problem so when their family give them strict guidelines for attending their sister's wedding, they decide to turn it to their advantage by placing an online ad to find 'respectable' dates to the wedding that also includes an all-expense paid trip to Hawaii.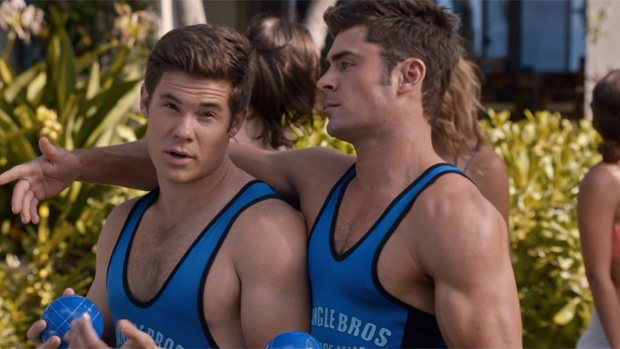 Needless to say, brothers Mike (Devine) and Dave (Efron) are out hustled when they meet what appears to be two innocent, beautiful and wholesome girls called Alice (Anna Kendrick) and Tatiana (Aubrey Plaza). Almost mirror images of the brothers, they turn on their charms to be the chosen girls but as the film progresses, we soon learn that both enjoy drinking and partying hard and to compound the situation, Alice was left at the altar. Let's just say that things are going to get very messy and very funny.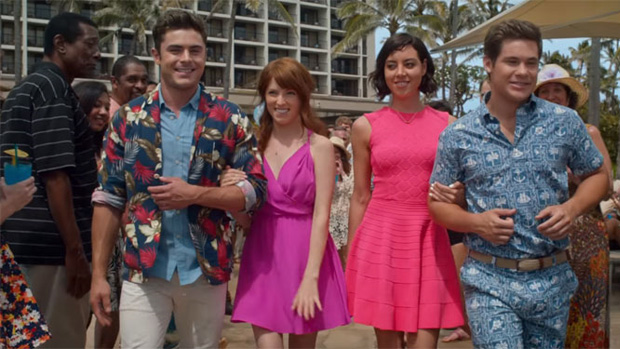 So as the movie progresses, the true nature of these girls are revealed, especially when they go quad bike riding to re-enact a scene from Jurassic Park and although both Alice and Tatiana are expert riders, Dave attempts to follow their stunts which leads him to accidentally knocking part of his bike against his sister Jeanie (Sugar Lyn Beard) face just days before her big wedding day to Eric (Sam Richardson). This leaves Jeanie angered, embarrassed and frustrated but Alice attempts to fix the problem by organising a massage with a happy ending for her with masseuse Keanu (Kumail Nanjian) and slowly all the pieces begin to fall over.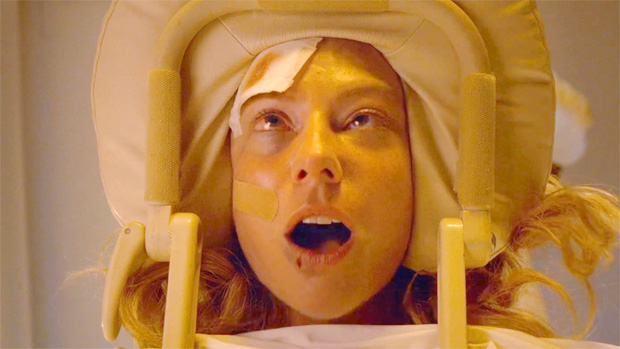 It's up to the two brothers to 'man-up' and fix the situation in this thoroughly amusing and slightly raunchy comedy that is 'based' on true events… somewhere! What makes Mike and Dave Need Wedding Dates is the excellent cast and the chemistry between them, especially Efron and Kendrick and Devine and Plaza. They just bounce off each other so well! Mike also has a nemesis with his bi-sexual cousin Terry (Alice Wetterlund) who is trying to woo Tatiana which once again leads to some laugh out loud moments. Sure, part of the story is clichéd and over the top but the acting and comedy is what makes this film such a laugh and very entertaining one at that.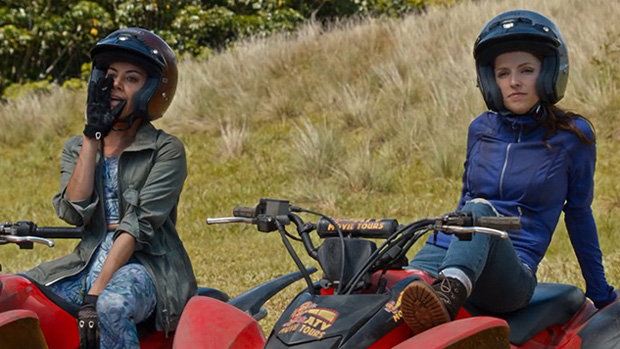 Video, Audio & Special Features
Well presented on Blu-ray with excellent video and audio quality, Mike and Dave Need Wedding Dates also comes with some great special features that include deleted/extended scenes, a very amusing alternate 'pig sequence' storyline (I won't spoil this), gag reels, shorts and commentary by Jake Szymanski which add another layer of comedy to this already amusing story. All in all, this film is very well presented on Blu-ray with some fun bonuses.
Special Features
Deleted and Extended Scenes
Alternate Storyline "Pig Sequence"
Gag Reel
Funny Or Die Shorts
Bits on Bits on Bits
Line-O-Rama Commentary by Jake Szymanski
Gallery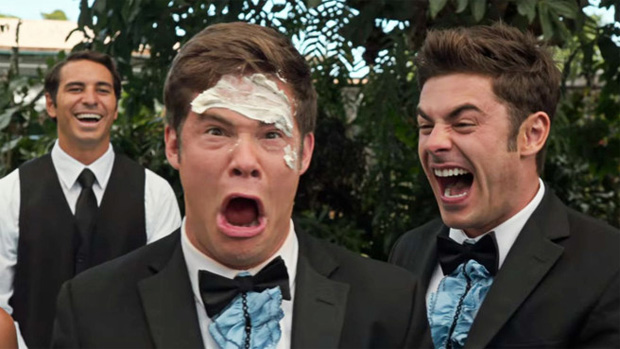 Final Thoughts?
It's good that Zac Efron has shredded his good boy persona because he works great as a comedic actor such as his previous movie Dirty Grandpa and of course Mike and Dave Need Wedding Dates. As mentioned, the cast of actors seem to be having the time of their life and this infectiousness translates to the viewer. Sure, the story is a little crude and crazy at times but at the end of the movie, Mike and Dave Need Wedding Dates ticks all the right boxes when it comes to a fun comedy. So if you're looking for several laughs, check out this film and just be warned… some things can't be unseen!
Blu-ray Details
Director – Jake Szymanski
Actors – Zac Efron, Anna Kendrick, Adam Devine, Aubrey Plaza, Stephen Root, Stephanie Faracy, Sugar Lyn Beard, Sam Richardson
Film Genre – Comedy
Label – 20th Century Fox
Audio – English (DTS-HD 7.1)
Subtitles – English for the hearing impaired/Latin Spanish/Danish/Finnish/Norwegian
Running Time – 98
Aspect Ratio – 2.39:1
Region Coding – B (Blu-Ray)
TV Standard – PAL
Rating – MA15+
Consumer Advice – Strong sexual references, drug use and coarse language
Year of Release – 2016
Primary Format – Movies/TV – Blu-Ray