Games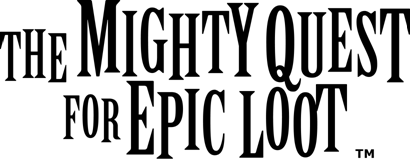 Published on March 17th, 2014 | by admin
The Mighty Quest For Epic Loot Reaches 1.5M Registration
SYDNEY, AUSTRALIA – March 17, 2014 – Ubisoft® has announced that only two weeks after launching in open beta, The Mighty Quest for Epic Loot has more than 1.5 million registrations in over 240 countries and territories worldwide.
Developed by Ubisoft Montreal, The Mighty Quest for Epic Loot players enter the medieval fantasy world of Opulencia where they fight, hack and slash to loot their neighbours' castles while simultaneously building a strong defense to protect their gold in their own castle.
The game's most popular character during closed beta, The Knight, remains the favoured looter of Opulencians. His legendary charm and well-rounded manners are the best allies when defeating neighbours' castles. In the arena, the man is an absolutely nstoppable wall of punishment.
In total, players have plundered more than 29 billion pieces of gold in 790 000 player-created castles during the 28 million hours they've put into the game. Fans have also taken to Twitch, streaming more than 3,360 hours, which equates to 14 days of non-stop looting!
To get looting, players can sign in with a Uplay account at www.themightyquest.com.