Games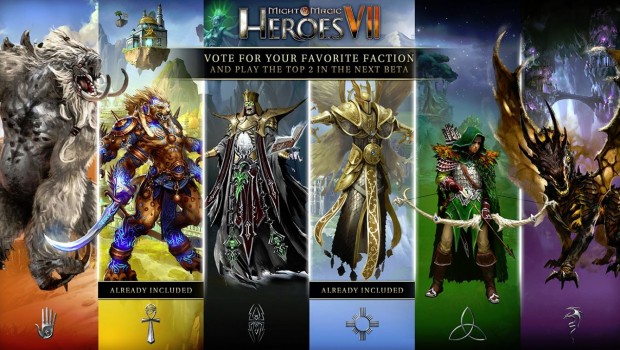 Published on July 2nd, 2015 | by admin
MIGHT & MAGIC® HEROES® VII CELEBRATES ITS SUCCESSFUL CLOSED BETA
Sydney, Australia — July 2, 2015 — Today, Ubisoft announced that the first closed beta for Might and Magic® Heroes® VII has concluded with gamers playing for more than 48,000 hours and competing in more than 800,000 fights during their two weeks in Ashan. During that time, players had the opportunity to discover the unique units and gameplay of the Haven and Academy factions.
Drawing on its success, a second closed beta will take place soon. The factions available in this second beta will be chosen by players via the game's community portal: The Shadow Council. This forum offers a direct line for fans to get involved with production
as their comments and votes are taken into consideration in real time. Each member of the Shadow Council will choose two of their favorite factions: Sylvan, Dungeon, Stronghold or Necropolis, and the two most popular units will be available to play during the second closed beta in addition to Haven and Academy.
Might & Magic Heroes VII is being developed by Limbic Entertainment, a team of devoted Might & Magic fans, and promises to be the best of the series by respecting its long-standing tradition and introducing features chosen by the community. Combining a deep fantasy universe with a complete strategic experience, a rich RPG progression and story narrative, Might & Magic Heroes VII offers players a more detailed world than ever to explore and conquer, a complex economic system to master and legendary creatures to face in epic battles.
Pre-order Might & Magic Heroes VII to secure access to the beta. Alternatively, players can also register on the waitlist for a chance to enter the beta. For more details on Might & Magic Heroes VII and pre-order offers visit: www.mmh7.com
Might & Magic Heroes VII will be available exclusively on Windows® PC in September 2015.