News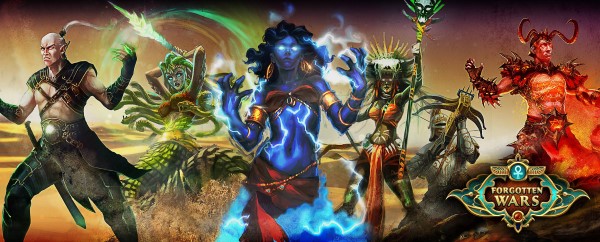 Published on September 27th, 2013 | by admin
MIGHT & MAGIC® DUEL OF CHAMPIONS CELEBATES ITS 1ST ANNIVERSARY THROUGH A NEW EXPANSION: FORGOTTEN WARS
SYDNEY, Australia – September 28th, 2013 – Ubisoft® has announced that players in Might & Magic® Duel of Champions will now be able to get any card they desire to complete their ultimate deck. The deeply strategic, free-to-play online card game released Forgotten Wars, a new expansion of the game that introduces 150 new cards, a new Academy faction, powerful new game mechanics and the Altar of Wishes, the new system inspired by players who wanted to add specific cards to their decks.
"The Duel of Champions community has been requesting a way to obtain specific cards, and it was important that we fulfil the request with a solution that is true to the balanced and fair competitive spirit of the game," said Stephane Jankowski, producer of the game. "We're excited to see how game-play changes with Forgotten Wars' additions of The Altar of Wishes, the Academy faction, and 150 new cards."
The Altar of Wishes
The Altar unlocks when players receive their first Wildcard, typically from an in-game achievement in the Altar of Wishes,  players can exchange Wildcards with the Djinn, Nur, for any card  they desire. The Wildcard cost for each card is based on both its rarity and its series.  Additional series of cards are unlockable at the Altar by collecting 200 Cards from that series.
Academy makes its way to the battleground!
The new faction, Academy, is the ideal faction for those who like high risk high reward game-play. Academy features mages whose strength amplifies the power of spell-based decks. However, the creatures in Academy have high requirements and specific vulnerabilities, so players will have to use them strategically.  If played correctly, the cards are unrivalled.
Tactically, Academy players can exploit Magic Channel creatures and defend powerfully with Spell Resist. The mages' forces are built from creatures the mages created themselves; Titans, Gargoyles, and Beastmen and mages can bind Djinns to their will.
The Road to Paris
A highly competitive game, Might & Magic Duel of Champions is making its mark on the eSports scene, with plans to crown its 2nd world champion via the Road to Paris competition with the finals in Paris during the Paris Games Week (from October 30th to November 3th).
Australia will be represented by Jesse Coad who secured his place in the final by winning the local qualifiers at PAX Australia earlier this year. Mr Coad triumphed over 32 other contestants after an intense two days of qualifiers and finals series, coming back from 2-0 down in the final, to win the best of five match 3-2
Might & Magic Duel of Champions is playable cross-platform, available on PC and iPad.
For more information and to play Might & Magic Duel of Champions please visit: www.duelofchampions.com
For more information on the Might & Magic Duel of Champions World championship please visit: www.Road2Paris.com