Events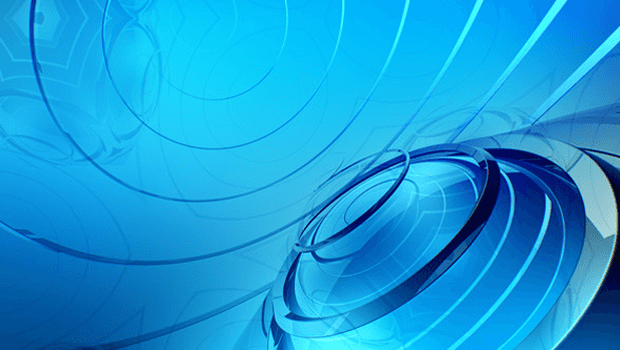 Published on August 6th, 2023 | by Tim Chuma
MIFF 2023: WTF Shorts Review
Summary: The WTF shorts programme lives up to its name and reputation. This year there was also a large group there for a social/meetup group because of course there was.
Pentola (2022)
A local man who fashions himself as the local Superman hooks up with the local Batman to escape his loveless marriage and too much bean soup. Surprisingly his wife is in board with this.
A very scribbly and scratchy animation style that suits the overall feeling off this short and endows the characters with a lot of life and extra humour. There is Batman butt involved and a lot of stylisation in what goes on.
While not very long this animation manages to fit a lot in the story even without that much dialogue and does not outstay its welcome.
Film details:
Director: Leo Černic
Producer: Chiara Magri
Screenwriter: Leo Černic
Cinematographer: Leo Černic
Composer: Amos Cappuccio
Editor: Leo Černic
Premiere Status: Australian Premiere
Origin: Italy (2022)
Short
Language: English
Genre: Animation
Trailer:
===
Chomp It! (2023)
Two men stand in the local pool and reveal themselves to be half-crocodile. One is mostly human and the other man ends up not being able to contain his desire to eat him.
It has been quite a while since I saw anything from Singapore, there was one filmmaker who I remember was a guest of the festival a while ago but I have not heard anything since then.
This short was shot on 16mm and is more experimental in feel with a lot of shots of palm trees and seemingly random things to add to the atmosphere. Working on film you really have to be sure of what you want to shoot as processing costs money and you do not want to waste it.
It does manage to bring up a strange feeling watching it and it succeeds in that aspect at least.
Film details:
Key Cast: Nickson Cheng, Yazid Jalil
Directors: Lam Li Shuen, Mark Chua
Producer: Lee Yi Jia
Screenwriters: Lam Li Shuen, Mark Chua
Cinematographer: Lincoln Yeo
Composers: Lam Li Shuen, Mark Chua
Editor: Mark Chua
Premiere Status: Australian Premiere
Origin: Singapore (2023)
Short
Language: English
Genre: Comedy , Drama , Experimental , Fantasy , Horror
Trailer:
===
Sweet Juices (2022)
An absurd comedy based around the food culture it says in Sydney but it could be anywhere in Australia with all the food bloggers, TV shows and popularity of viral food memes. If anything this is the successor of God of Cookery in particular the "Exploding Pissing Beef Balls" that were a viral meme food before that even had a name.
In this case an illegal backstreet dumpling business is trying to clear their debts by pulling off one last job with a load of dumplings but first they have to deal with loan sharks and the breakdown of the relationship of the business owners.
Just describing it does not really show how nuts the film is to watch. It goes very fast and does not let up until the end and the spraying juices everywhere is even more extreme than what I remember in the God of Cookery movie.
The director and the two stars of the movie where at the screening to introduce it and one of them said they are still recovering from the experience.
It is a very funny short and I do not know what this team is going to do next but I will be looking forward to it if it is anything like this. Not everything has to lead into a bigger movie but expanding this to full length would be nuts.
Film details:
Key Cast: Anthony Roy Barton, Catherine Van-Davies, Shirong Wu
Directors: Sejon Im, Will Suen
Producers: Rowan Devereux, Will Suen
Screenwriter: Will Suen
Cinematographer: Benjamin Powell
Composers: Shady Nasty, Shey Whelan
Editors: Sejon Im, Will Suen
Production Designer: Will Suen
Premiere Status: Victorian Premiere
Origin: Australia (2022)
Short
Language: English, Mandarin with English subtitles
Genre: Comedy
Trailer:
===
La Perra (2023)
A young girl humanoid bird is left at home with a street dog while her mother works the streets getting crocodiles as clients. Over time she matures and has to deal with her own becoming a woman and finally understands what her mother went through.
Watercolour animation and abstract forms takes what is on the surface a very explicit movie and makes it into something very deep and meaningful. From the outside it looks like it is going to be a lot different than what the movie ends up being.
There is no dialogue in this movie but it still manages to say a lot on just the expressions and forms of the characters and what they do in the environment. The old dog has some of the best lines and it says the least of any of them.
Not all stories involving sex workers have to have a bad ending or a moral lesson, sometimes it just living their life and you know, actual work.
Film details:
Director: Carla Melo Gampert
Producers: Capucine Mahé, Franco Lolli, Julie Billy, Naomi Denamur
Screenwriter: Carla Melo Gampert
Editor: Juan Sebastián Quebrada
Premiere Status
Australian Premiere
Origin: Colombia, France (2023)
Short
Language: No Dialogue
Genre: Animation
===
Meantime (2022)
A man living in the country for a fresh start becomes obsessed with his internal sounds as the silence of the setting overpowers his ability to deal with it. In specially design quiet rooms there is a limit to how long you can spend in there due to the same thing happening. I found working from home I had to have a radio on in the background as it was too quiet after the call centre. This takes it to the maximum extreme.
This shows that you can have an effective story even just having one person pretty much in the one location and not even interacting with other characters that much. Their internal world is what becomes important here.
Most people do not really deal with their internal thoughts that much and social media is more about having to sit with yourself and not deal with the consequences of your actions than anything else. This does take it to the extreme and I could not look at the screen at times especially when they decide to deal with the problem themselves and end it.
Film details:
Key Cast: Raphaël Quenard
Director: Guillaume Scaillet
Producers: Daniel Sauvage, Jérôme Barthélemy
Screenwriter: Guillaume Scaillet
Origin: France (2022)
Short
Language: French with English subtitles
Genre: Drama , Horror
Trailer:
===
Fairplay (2022)
There contests including teenagers doing a social media challenger, "Hands on a hard body" type promotion and corporate team building build to the point where they all go off the rails involving death and injury and illustrating if you introduce competition to anything people will not know when to stop.
This was a very stressful short to watch and not just the part with the knife and the fingers as you know it is going to end badly but you do not know when it is going to do so and it keeps going from one situation to another and building each time.
The "hands on hard body" is actually based on a true story as that kind of promotion is actually banned due to people dying in real life due to it. A lot of the social media challenges that the media reports on are hoaxes but they were also around before social media was a thing as that is what teenagers are like.
A great example of taking a seemingly normal situation in a contest and escalating the stakes and tension until it becomes so tense to the point it hurts to actually watch from stress.
Film details:
Director: Zoel Aeschbacher
Producers: Elena Tatti, Nelson Ghrenassia
Screenwriters: Gania Latroche, Zoel Aeschbacher
Cinematographer: Dino Berguglia
Editor: Youri Tchao-Debats
Premiere Status: Australian Premiere
Origin: France, Switzerland (2022)
Short
Language: French with English subtitles
Genre: Comedy, Drama, Thriller
Trailer:
===
FROM.BEYOND (2022)
A conceptual documentary/found footage type film where ultimately humans prove there is nothing they will not try and have sex with given time and initiative. At least work out if there is going to be a contact injury when you stick your junk into an orifice! Nope, not even that!
If anything the sex part is kind of just a throwaway part right at the end of this as it spends the rest of the time building the atmosphere and background of the alien life forms arriving on earth. If anything I would think people would be more fearful and trying to destroy them rather than trying to hook up.
There is not really narration or any consistent storyline and it is designed to look like it is pieced together after the fact which works quite well given the subject matter.
This could easily fit in with a sci-fi shorts program if you disregard the sex aspect and just label it as an experiment.
Film details:
Director: Fredrik S. Hana
Producer: Cathrine Wespestad
Screenwriters: Fredrik S. Hana, Jamie Turville
Cinematographer: Christer Runde
Composers: Anders Hana, Nils Viken
Editor: Fredrik S. Hana
Costume Designers: Fredrik S. Hana, Michael Wallin
Production Designers: Fredrik S. Hana, Michael Wallin
Origin: Norway (2022)
Short
Language: Finnish, French, German, Latvian, Portuguese with English subtitles
Genre: Experimental, Horror, Sci-Fi
Trailer: