Events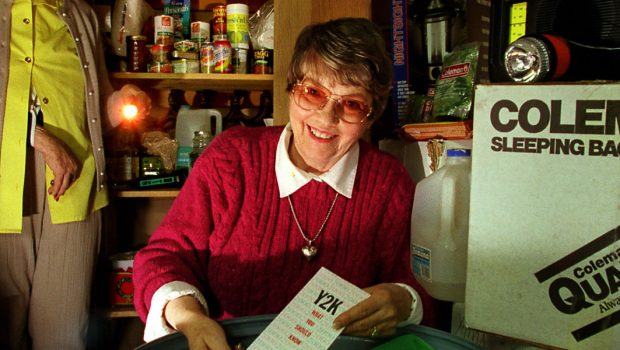 Published on August 6th, 2023 | by Tim Chuma
MIFF 2023: Time Bomb Y2K Review (2022)
Summary: Well worth seeing even if you are two young to remember the Y2K bug as a fascinating view into this time period.
The story of the Y2K bug is told through contemporary news reports and other features of the time. Even though there is not really a narrator it does have a storyline starting at about five years before the turn of the millennium and finishing at 1st January 2000. Over the course of the documentary you can see everyone profited off it even the person who was raising the alarm at the start whose mind changed when he saw that how much other people were using it to stir up trough and divide opinion.
Even though the events it covers are 23 years old know I can still remember them as I started university in 1995 and we were learning skills meant to assist in large organisations for their Y2K conversion. As it happened I did not actually start a job until January 2000 so it was entirely useless for me.
The roots of the present conspiracy theorists, Valdimir Putin's rise to power and the threat of terrorism were also established in this time period. Much bitter laughter when Putin was reported to have said that he "wants a strong Russia, not an overbearing imperial Russia". I remember being in the middle of the city for the Year 2000 celebrations with a few hundred thousand other people.
There was already an established online culture as they showed in the documentary but it was not online all the time the only equivalent I would think would be the newsgroups which were text-based and you would get people's messages once per day. There were the Geocities websites and email lists that are much older too.
COVID conspiracy theories clearly followed the same model as the speculation around the Y2K preparations. There is one person shown taking a single paragraph out of context from a government document and using that as the basis of their entire movement. There were also a lot of scams at the time and they only showed a fraction of the number of books that I remember coming out about it.
I would recommend this one if you remember living through this time period and want a nostalgia hit and also if you are much younger and want to see what it was like back then. There is a lot to enjoy here even if you just look at all the fashion and old technology.
Film details:
Directors: Brian Becker, Marley McDonald
Producer: Brian Becker
Composer: Nathan Micay
Editors: Marley McDonald, Maya Mumma
Origin: USA (2022)
Documentaries | Feature
Language: English
Genre: Documentary
Premiere Status: Australian Premiere
Trailer (not the actual trailer but the vibe is right):